California Seascape Photography
A collection of coastal photography taken in San Francisco, Santa Cruz, Big Sur, San Diego and More.
---
Seascape photography has been one of my main focuses for a long time. Growing up by the sea in San Diego, the ocean has always been a place for me to relax and clear my head. Taking coastal photography has allowed me to do two of my favorite things, spend a day at the beach and shoot photography. Below are images taken over the years from 2011-2023. If you would like a print of any of these coastal photos please contact me here shainblumphoto@gmail.com or visit my print store.
---
---
These are two of my favorite coastal images I have ever taken. The first was taken in San Francisco during a low tide and the second was taken at the famous Davenport Crack near Santa Cruz California.
---
---
Two completely different compositions and days around the San Francisco coastline. I have gone back to these locations countless times over the years. These two days provided some incredible light.
---
---
Baker Beach, not far from the Golden Gate Bridge. With some incredible winter stormy light and some rough seas.
---
---
---
---
Two different evenings and perspectives from Rodeo Beach in Marin County.
---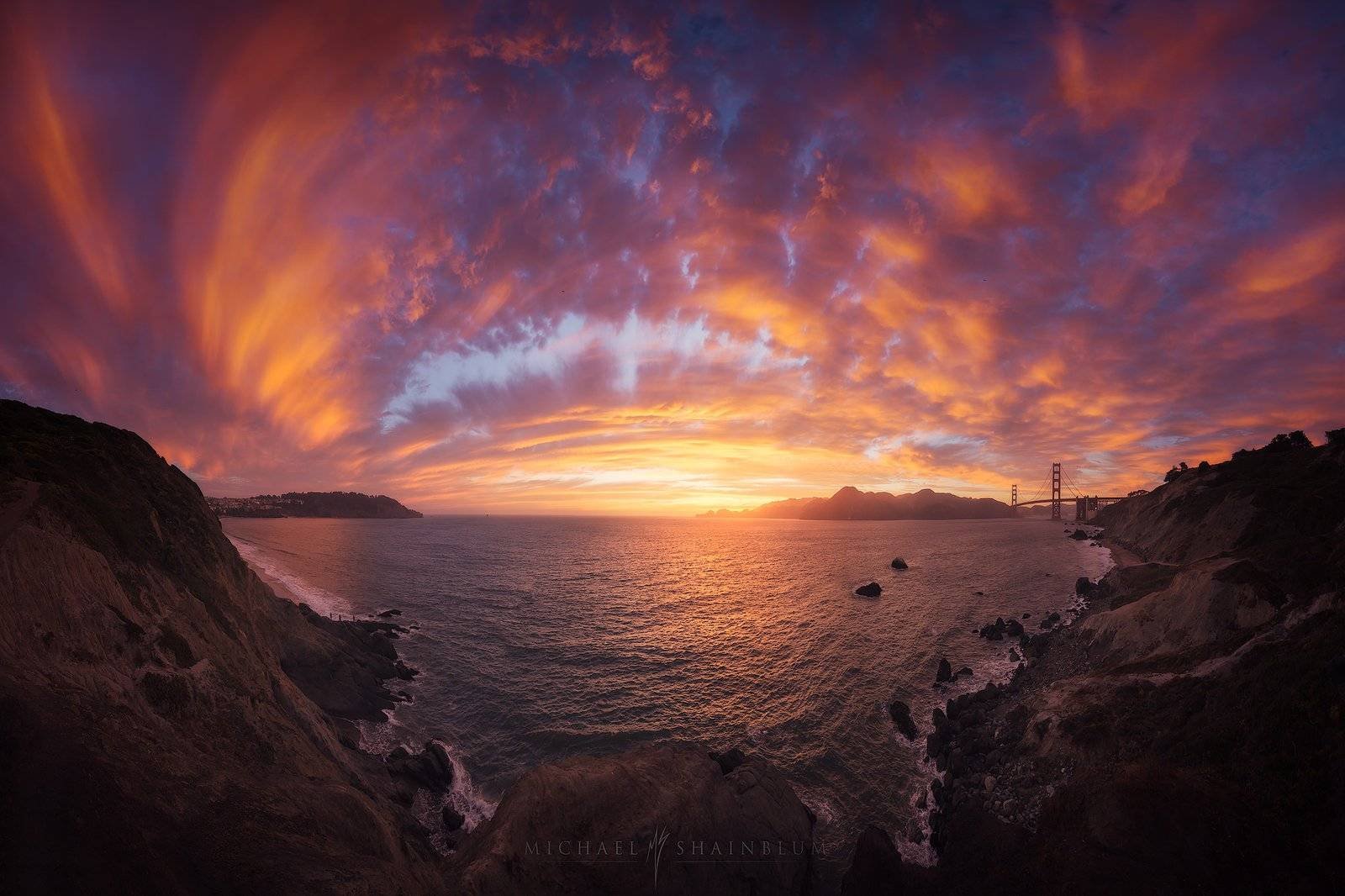 ---
This was by far one of the most incredible displays of light I have ever seen in San Francisco. This panorama shows a 180-degree perspective near the Golden Gate Bridge.
---
---
---
---
Two different beaches with double sea-stacks. The second image was taken using a twilight blend method. By taking the foreground after sunset and then waiting 20 minutes to capture the sky, so that I could achieve a shorter shutter speed for the water motion with the stars.
---
---
One of the more unique rock formations found on the Half Moon Bay coastline.
---
---
---
Found along the Santa Cruz and Davenport coastline are some beautiful rock formations and flows.
---
---
Rugged coastal cliffs along the Big Sur Coastline. One of my favorite places in California to camp and explore.
---
---
While Santa Barbra might not offer the ruggedness of the Northern Coast, there are still some beautiful gems to find.
---
---
My hometown of San Diego, is where my journey through photography started. I still gain inspiration every time I come back to visit.
---
---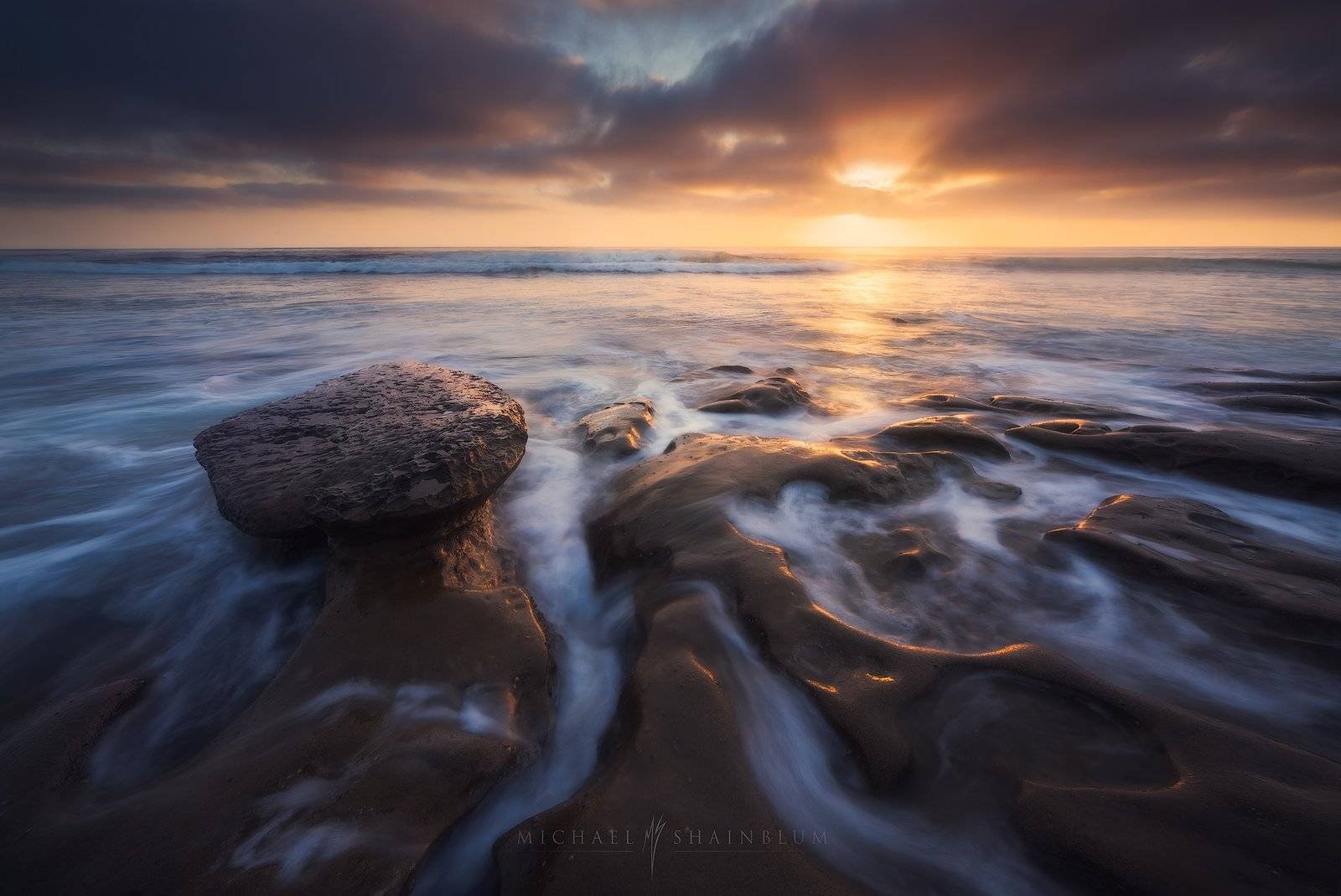 ---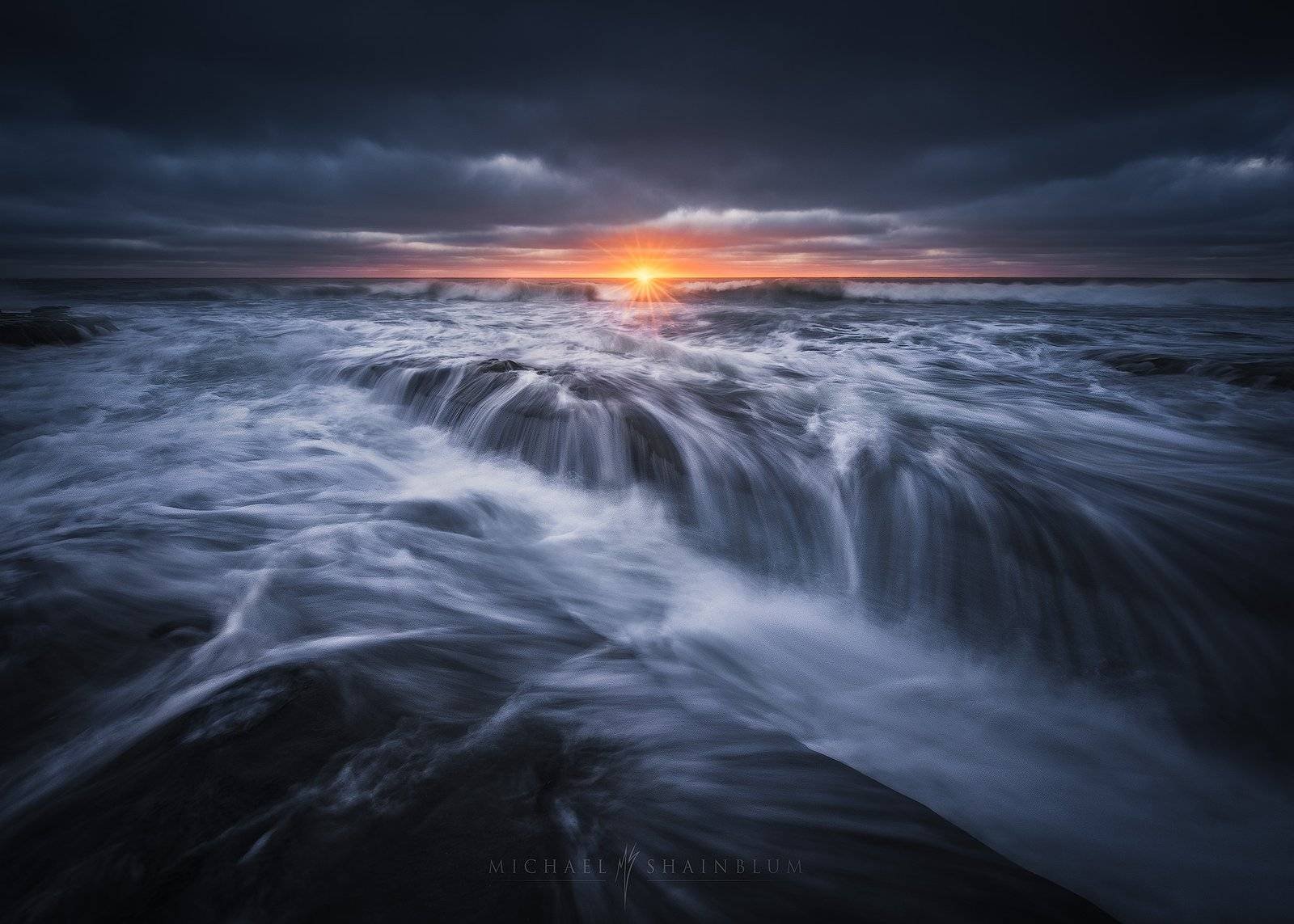 ---
Thank you so much for checking out my Coastal California Photography collection. If you would like to learn how I process images like these check out my tutorial page. You can also purchase a print from any of these images, check out my print section or email me for specific requests at shainblumphoto@gmail.com