Death Valley Photography: Sand Dunes Part 1
What a spectacular day for some landscape photography with the Telephoto lens, in Death Valley National Park. I really hope you all enjoy the video!
Free Lightroom Tutorial! https://www.michaelshainblum.com/lightroom-editing-workflow
Soundtrack provided by Music Bed, Free trial via the link. http://share.mscbd.fm/shainblumphotography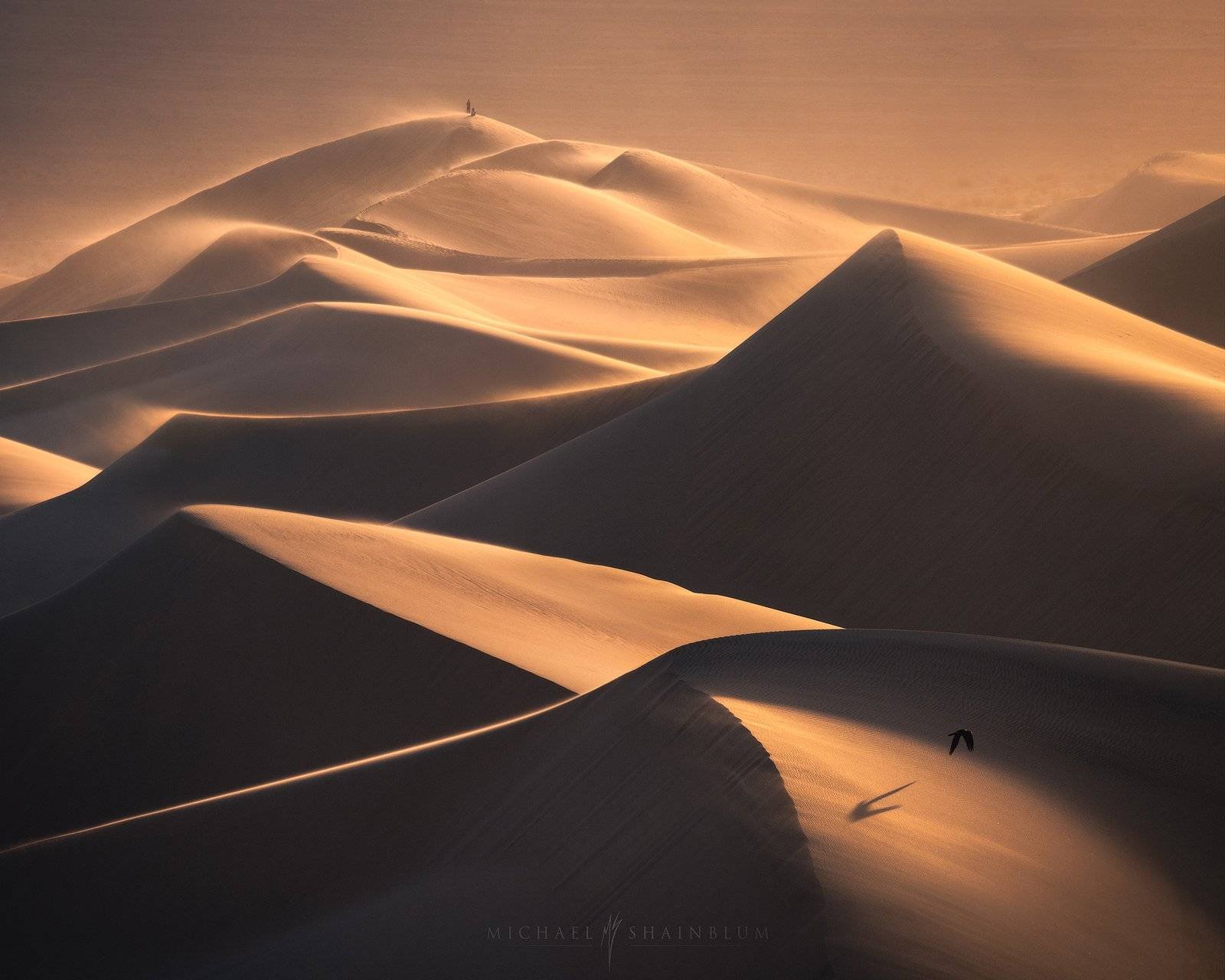 ---
This was definitely one of my favorite shots of the day. I had my camera locked at this position taking various images while the sand blew across the dunes. Then as I saw the bird approaching, I knew image would be a special one. The birds long shadow across the dune is my favorite element in this composition.
---
---
Sand Dunes make for such great abstract images under really any lighting conditions.
---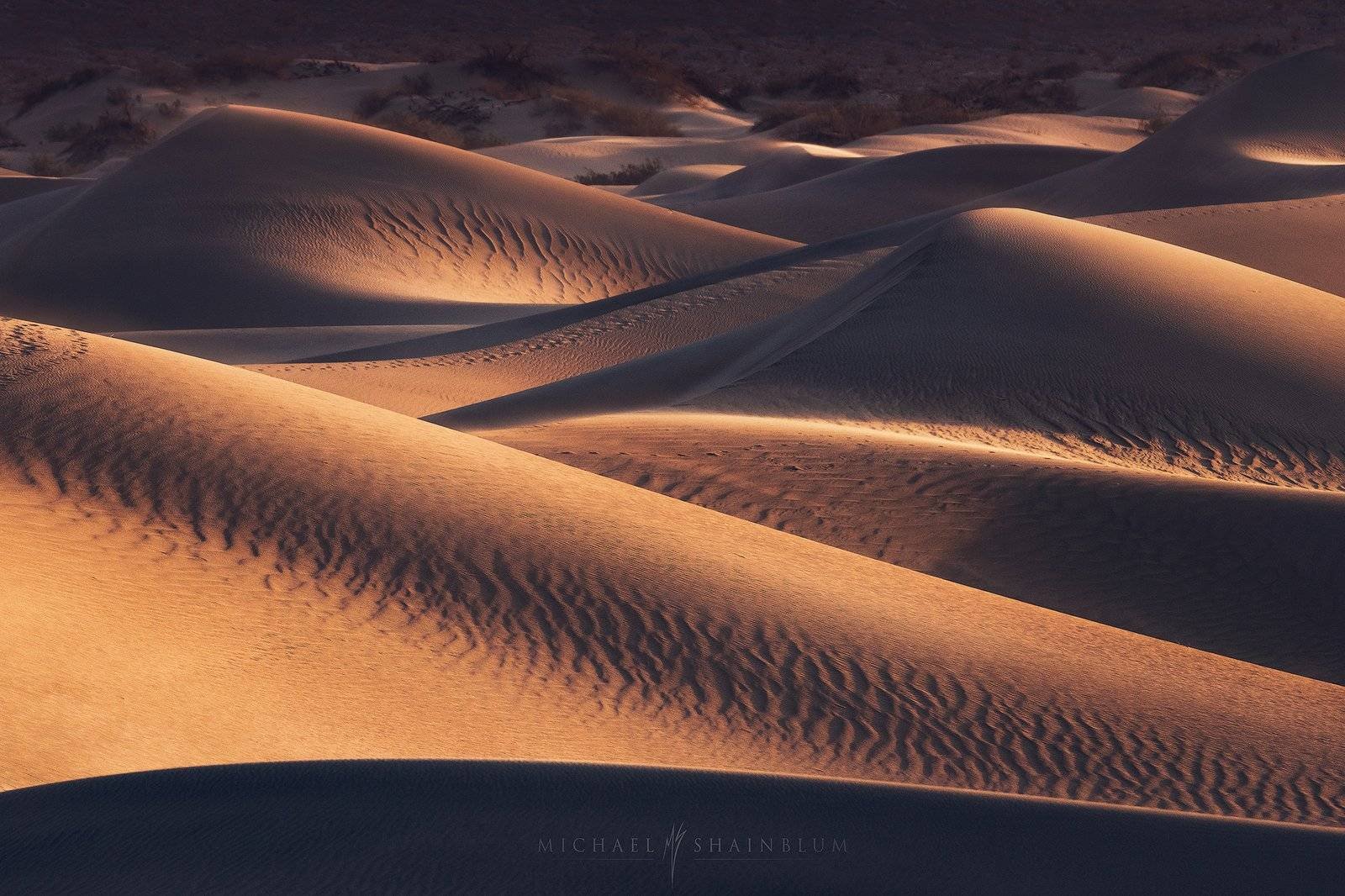 ---
---
While exploring I noticed a little beetle cruising beneath my feet. It was certainly a nice surprise to see life out there in the sand.
---
---
This image reminded me of patterns you would see on a tiger. I love the mirrored patterns created by the dune ridge here.
---
---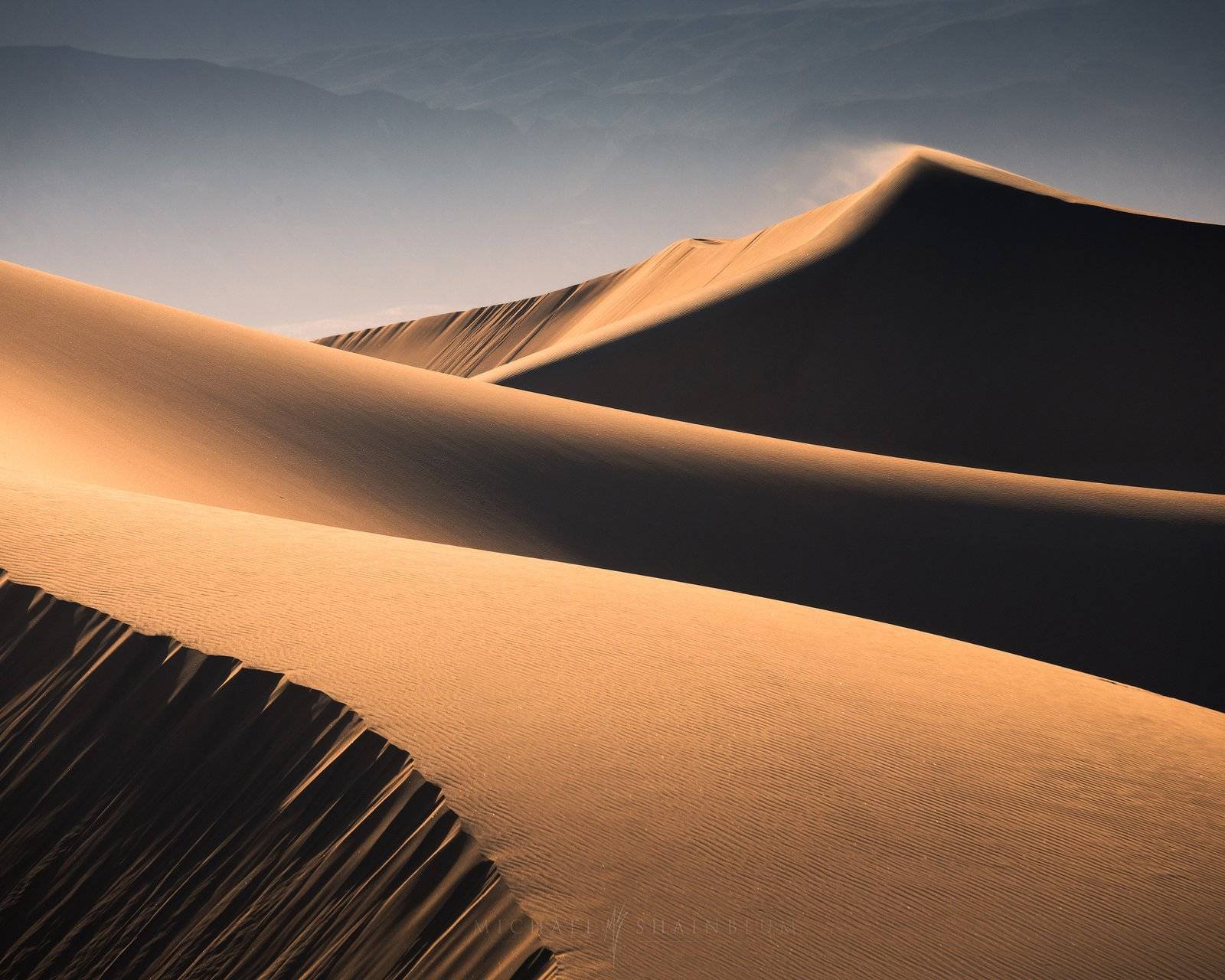 ---
---
---
I really hope you enjoyed this image collection and vlog from Death Valley National Park. Make sure to join me for part 2 of my Death Valley Landscape Photography adventure, next Sunday over on my Youtube Channel! In that video I capture some of my favorite San Dune images I have ever shot!