Yosemite Landscape Photography | Record Snow Melt 2023
& How to Get Unique Images in Popular Places
Yosemite Landscape Photography Vlog
Yosemite National Park is a paradise for landscape photographers, offering a rich array of diverse scenes to capture. Each season transforms the park's beauty, providing fresh perspectives to photograph.
Nevertheless, Yosemite is undeniably well-photographed, given its status as one of the nation's most frequented national parks. It can be tempting to contemplate the extraordinary photographic legacies of visionaries like Ansel Adams, William Neill, and Michael Frye and think, "Well, what can I bring to the table photographically?"
Moreover, with the constant flood of Yosemite images on social media, I've been entangled in this mindset numerous times throughout my career. Yet, every time I venture into what's considered an "overly photographed" location, I consistently discover something that profoundly captivates me.
In this article, I share a few techniques to maintain inspiration and unearth distinctive shots in these well-trodden areas.
Work With Your Conditions:
Weather and environmental conditions play a pivotal role in our photographic journeys. Sometimes, we're blessed with a week of clear blue skies, while other times, we contend with relentless rain. Regardless of the meteorological conditions, there's always an opportunity to capture something special, often leading to unique and remarkable photography. Allow me to illustrate this with a few examples.
Consider this image—a well-known composition of Tunnel View, bathed in the soft glow of morning light. While it's certainly not a bad image, it doesn't push the boundaries of creativity. The favorable lighting conditions lent themselves to capturing this typical wide-landscape panorama. However, let's revisit this spot and see what I shot under less fortunate "bad" weather.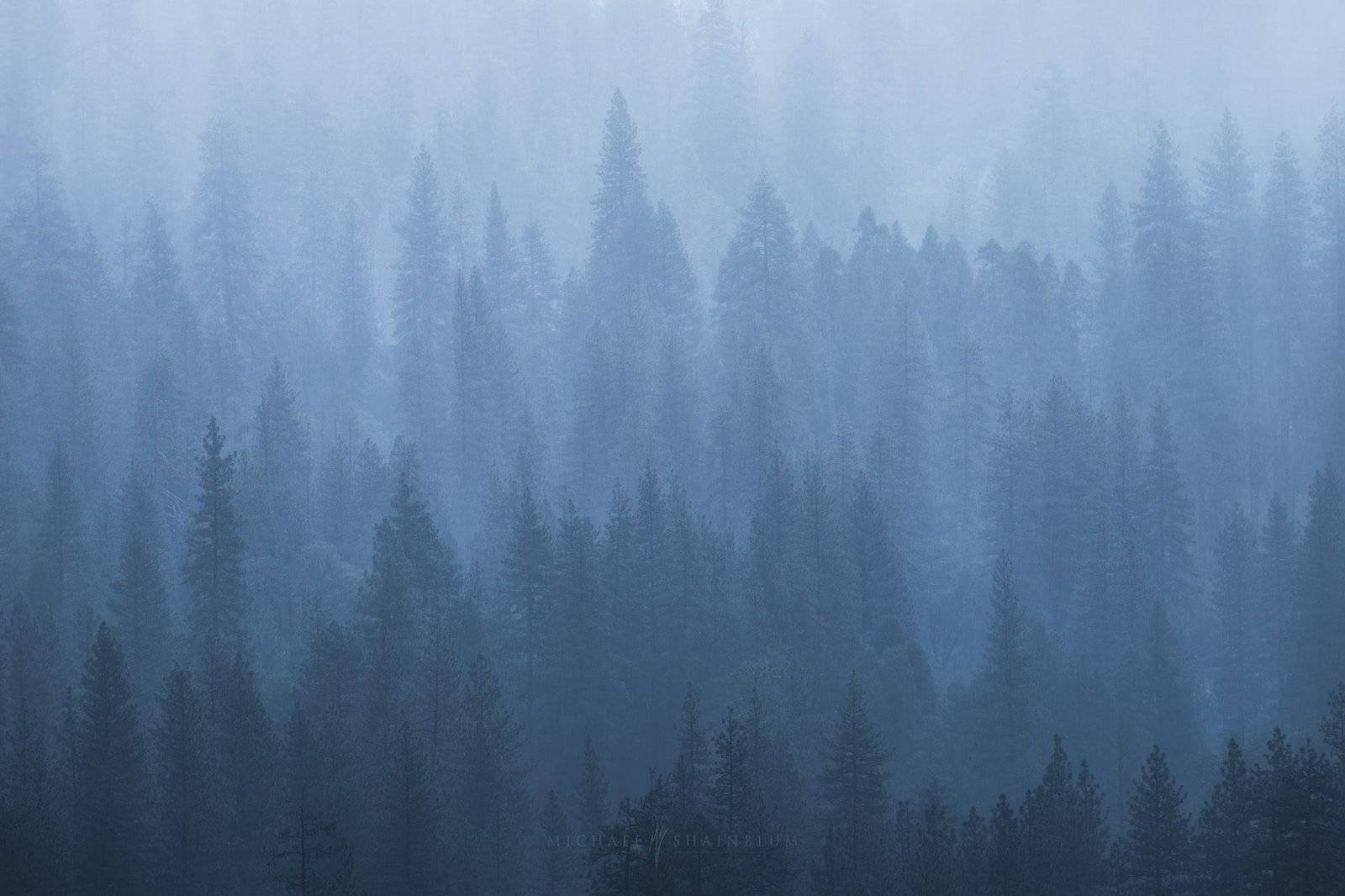 I switched to a telephoto perspective as rain poured through the scene, rendering wide shots less appealing. To my delight, the heavy rainfall created a mesmerizing layering effect within the trees. Focusing on a tighter frame enabled me to unleash my creativity and capture images harmonizing beautifully with the torrential downpour.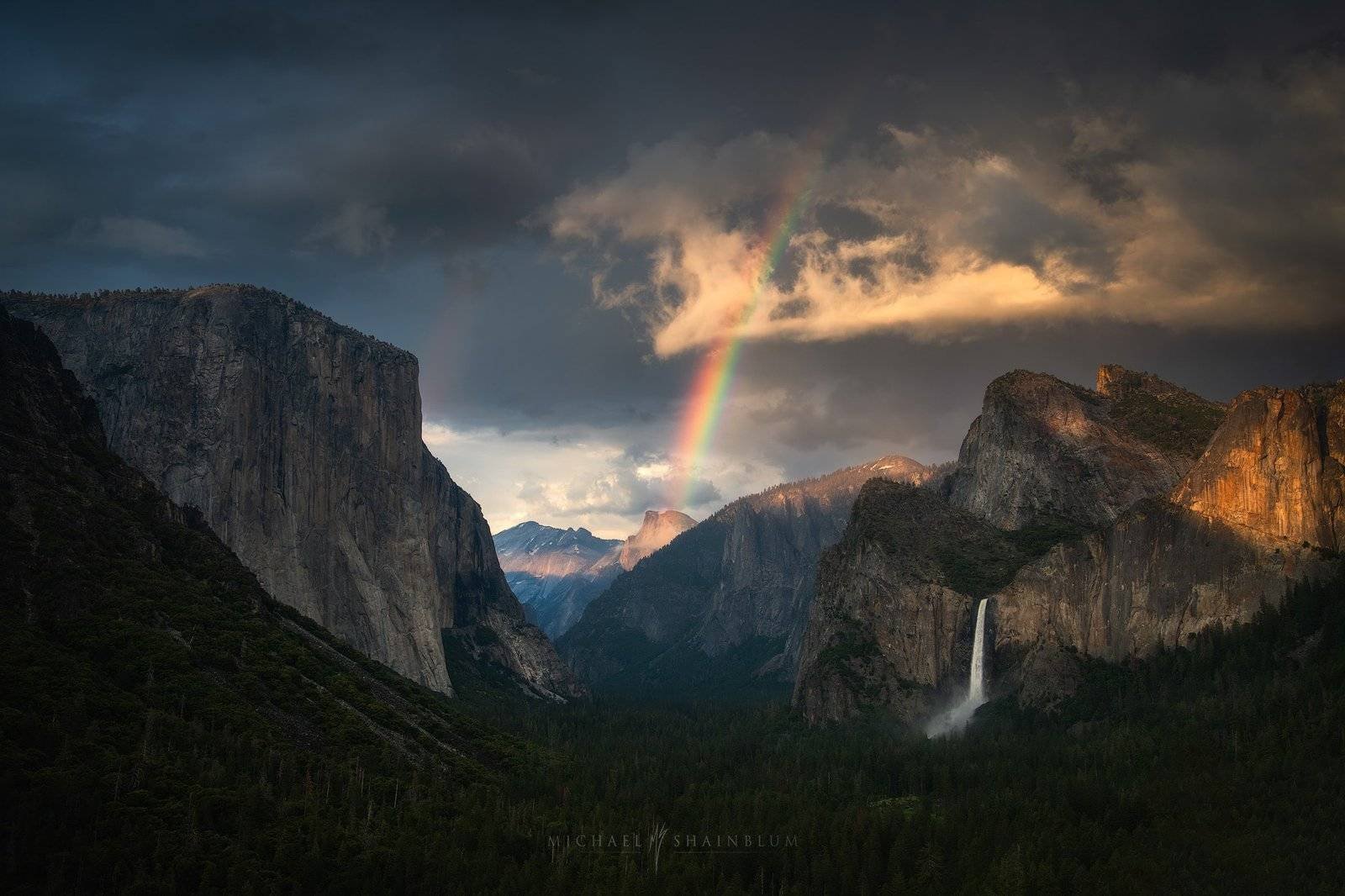 Unique, unpredictable conditions can present extraordinary opportunities even in well-photographed places. Take this image, for example. I had anticipated a rainy and completely overcast sunset, but to my surprise, the sky cleared just enough to gift us a radiant rainbow arching down onto the top of Half Dome.
Again, the composition itself is a tried and true landscape perspective. But I have wanted to capture an image like this for years, and I felt like a kid in a candy store witnessing this magical scene unfold.
While this image may not be a groundbreaking creative achievement, it holds a special place in my heart. I will forever cherish it, not for its creative merit but for the cherished memories it encapsulates. At the end of the day, isn't that why we do this, to have these incredible experiences with nature?
Sometimes, the rewards of photography come to those who endure the elements—in this case, enduring hours of relentless downpours proved well worth it. It's easy to succumb to the urge to retreat to the car or seek shelter during such moments. However, staying the course can yield breathtaking rewards, as you may be treated with extraordinary, awe-inspiring moments.
Staying Vigilant of Fleeting Moments:
In landscape photography, remaining watchful for fleeting instants can yield images that are uniquely your own. Whether it's the ethereal lifting of fog along a hillside, the graceful dance of mist around a solitary tree, or the whimsical flight of a bird amidst the waterfall's spray, each time you press the shutter, you encapsulate a one-of-a-kind moment in time. Harnessing these moments can result in genuinely extraordinary and captivating images. I've curated some of my favorites from my Yosemite journey to exemplify this concept below.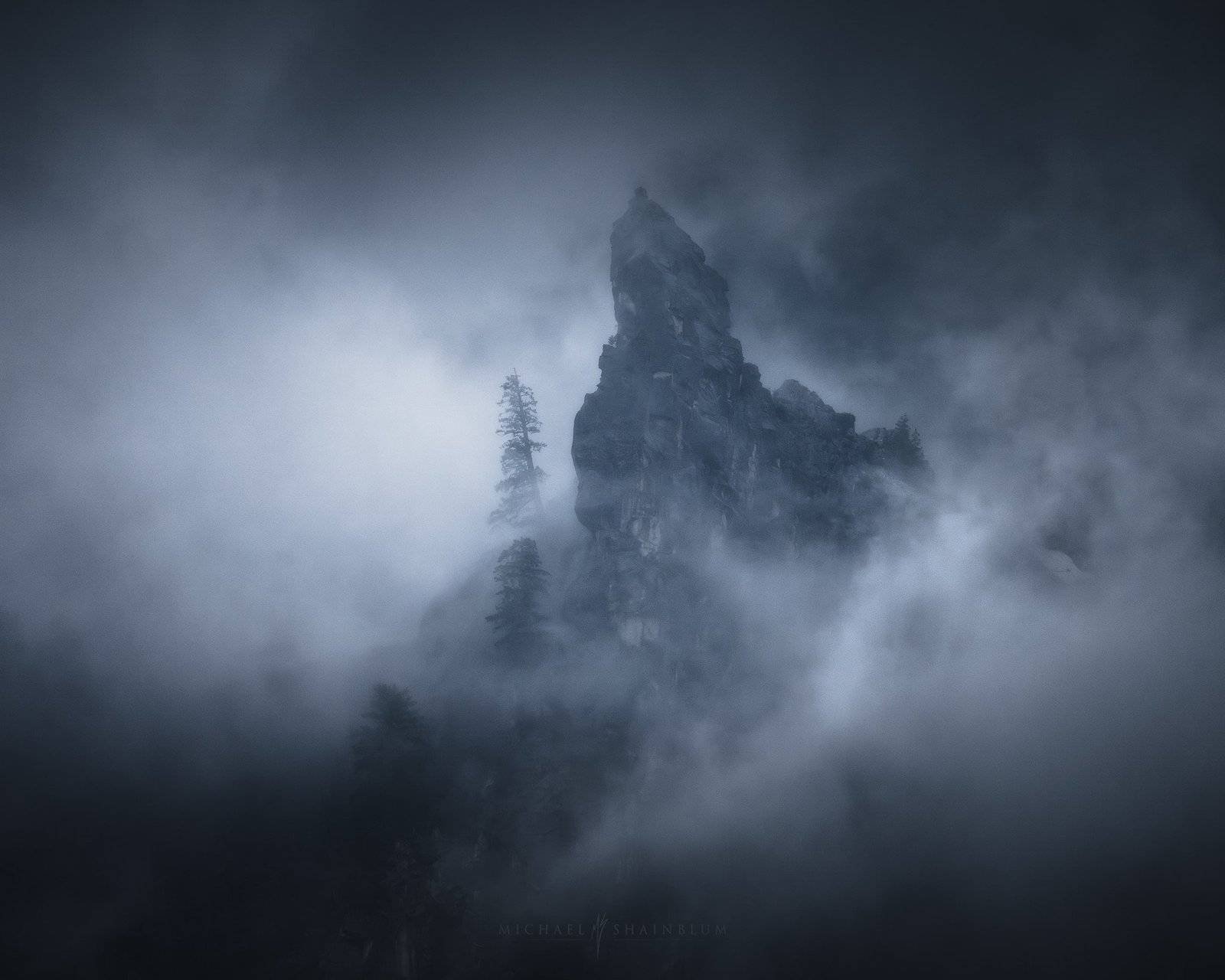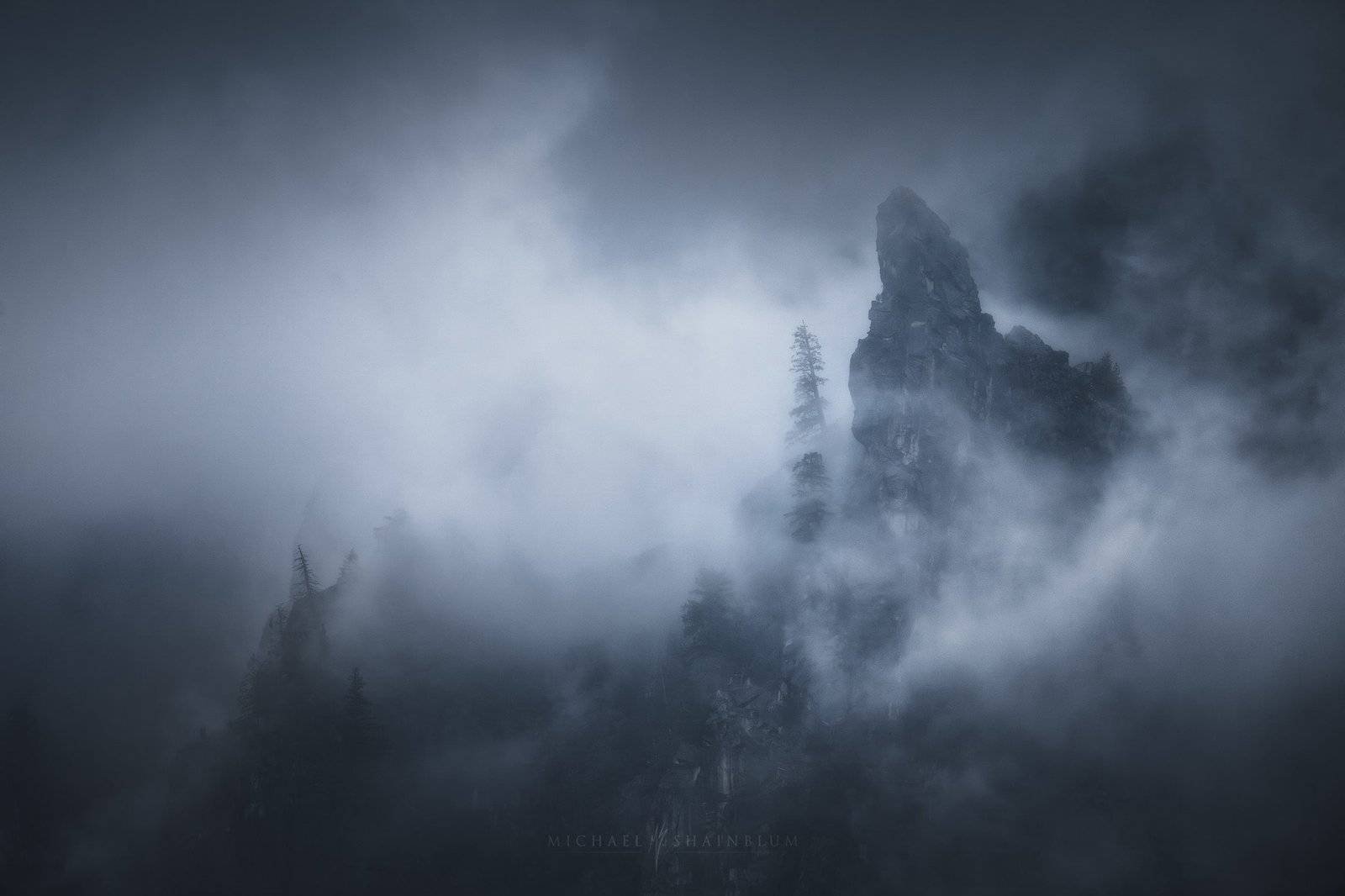 Capturing the Details:
During my trip, I took a stroll through the woods, immersing myself in the natural surroundings. I stumbled upon a captivating tree adorned with intriguing textures that begged to be captured. These smaller, often overlooked scenes have become a consistent part of my photography journeys, as they serve as a potent source of inspiration and creativity.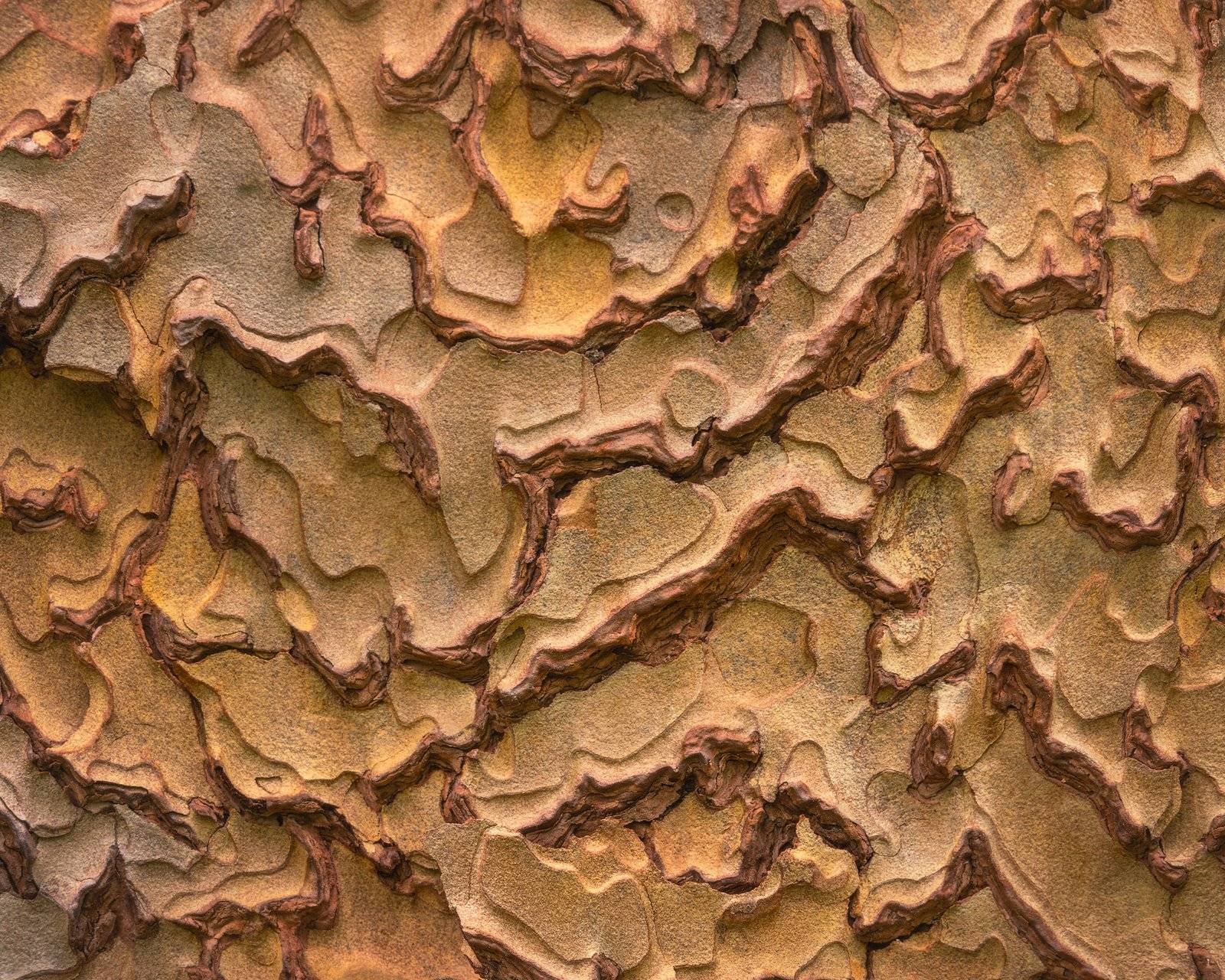 In this instance, I noticed the tree bark forming intricate topographical maps. Using my 100-400 lens, I got close to the tree to isolate and accentuate its unique textures.
However, it's important to note that such captivating scenes aren't restricted to small subjects alone. Below, you'll find images that showcase the majestic rock walls towering thousands of feet above the ground. Applying the same techniques, I focused on the mesmerizing patterns and textures etched into the stone, allowing me to create visually captivating compositions.
Special Seasons:
This year in California was a strange one. We received immense rainfall due to a series of atmospheric rivers that traveled through the state. This caused record snowpack in the Sierra mountains. As the snow began to melt, it gave birth to thousands of new waterfalls within the park, amplifying the grandeur of the already colossal waterfalls in the valley.
So, I took advantage of this and worked with those conditions to create images I never could before. When a location experiences a unique moment in time like this, it's genuinely worth venturing out to capture and savor.
I pursued this approach not only in Yosemite but also with the vibrant California wildflower blooms, intense monsoon storms in Arizona, and the awe-inspiring eruption of a volcano in Iceland. While international travel can be costly, and spontaneous trips worldwide may not always be feasible, there are ways to embrace the magic of unique moments closer to home. Personally, I favor road trips, car camping, and preparing my meals, which allows for budget-friendly travel and keeps the journeys spontaneous.
Lastly, below are some of my favorite waterfall images from Yosemite, primarily captured through my trusty 100-400 lens. I sincerely hope you enjoy this article and my new Yosemite Photography Gallery. If you do, I invite you to share it with your friends. If you have any questions or thoughts, please leave them below.
Thanks so much!