Breath of the Dolomites
Dolomites Landscape Photography & Dolomites Timelapse Film
---
Dolomites Timelapse Link: https://www.youtube.com/watch?v=C5s-4AeUSKo
---
I am proud to share my second timelapse film featuring the Dolomites in Italy. As the summer storms pass through, these mountains can be fogged in for long periods of time. Waiting them out can feel like a lost cause sometimes. Every once in a while the storms break just enough to reveal some of the most incredible light. This video showcases the progression of the storm through the dark clouds and then focuses on that special moment when the light finally hits.
---
Dolomites Timelapse Link: https://www.youtube.com/watch?v=wXZMs2uaLP8
---
Dolomites Timelapse Photography: "Breath of the Dolomites" is a collection of aerial clips and timelapse sequences from my first trip to the Dolomites mountains in Italy. The aerial scenes in this film were shot by Andrew Studer. Below you will find my new Dolomites landscape photography collection from the trip.
---
---
Tre Cime Di Lavaredo was one of the most amazing landscape locations I have ever had the pleasure to photograph. I took this 6-photo Milky Way panorama during an overnight hiking adventure.
---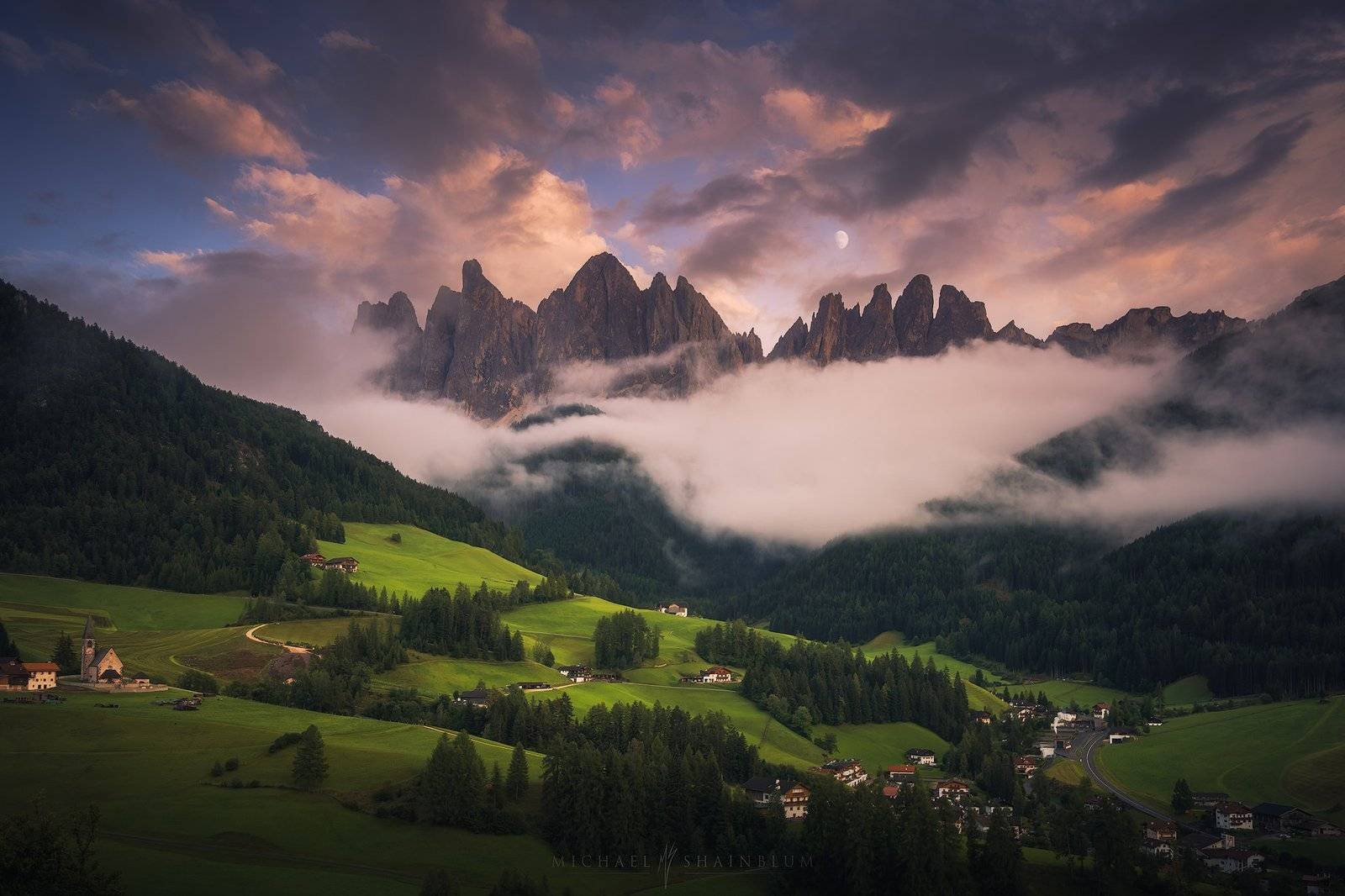 ---
This scene was hard to put into words. The sense of scale created by the tiny village contrasted with some of the most dramatic mountain peaks I have ever seen. This is actually a still frame processed from one of the Dolomites timelapse photography sequences. We really lucked out with the beautiful fog and cloud coverage.
---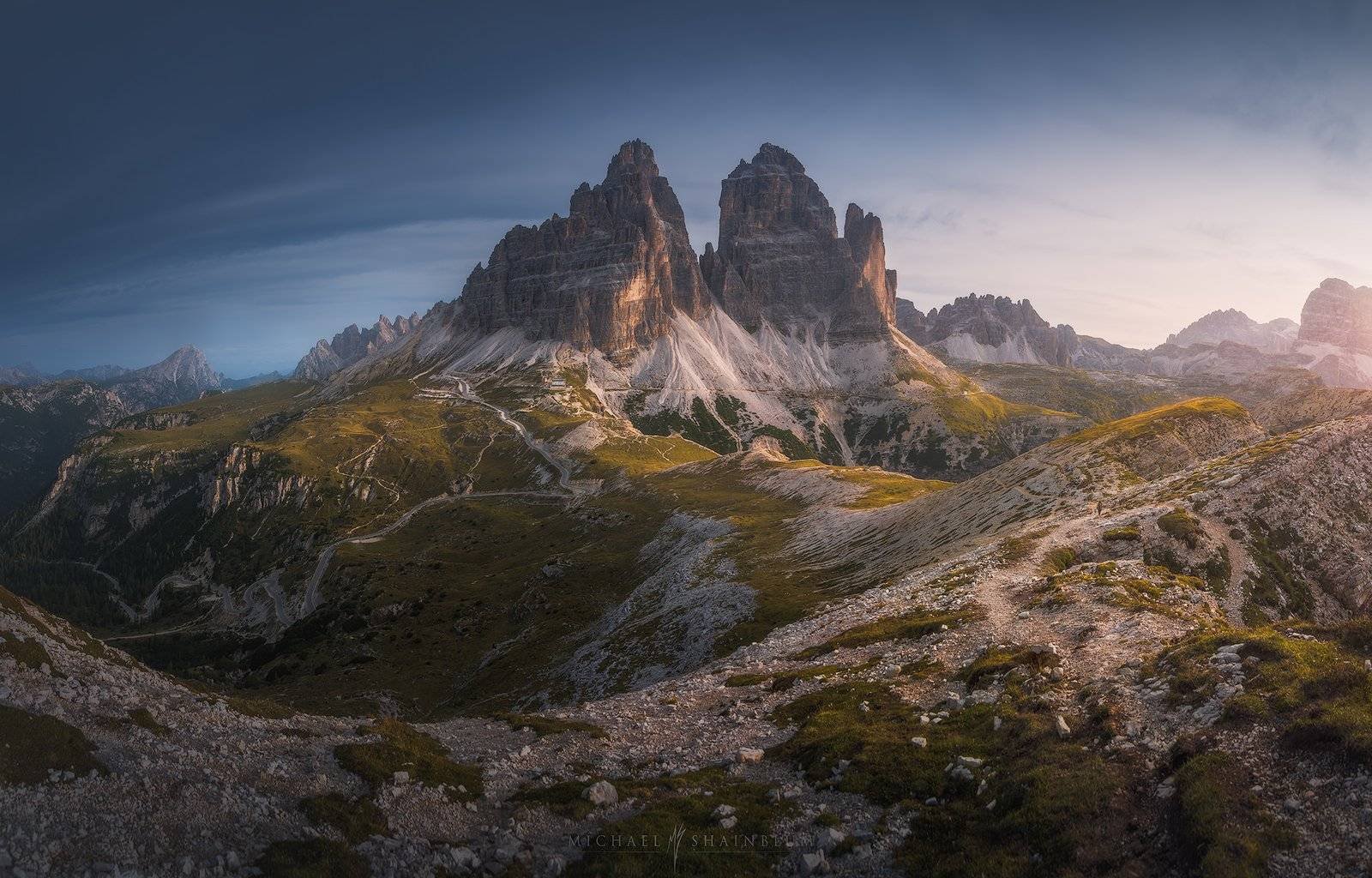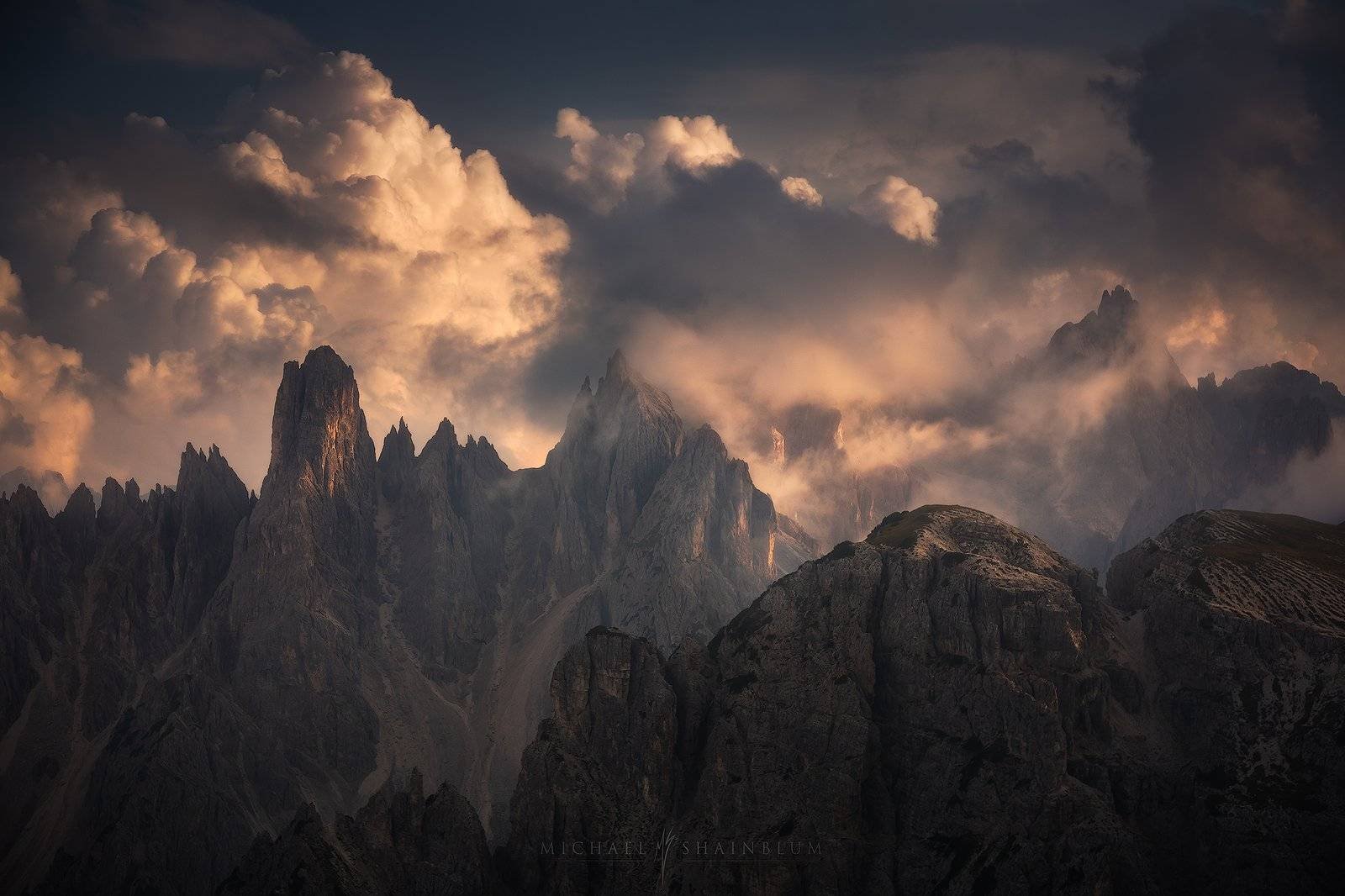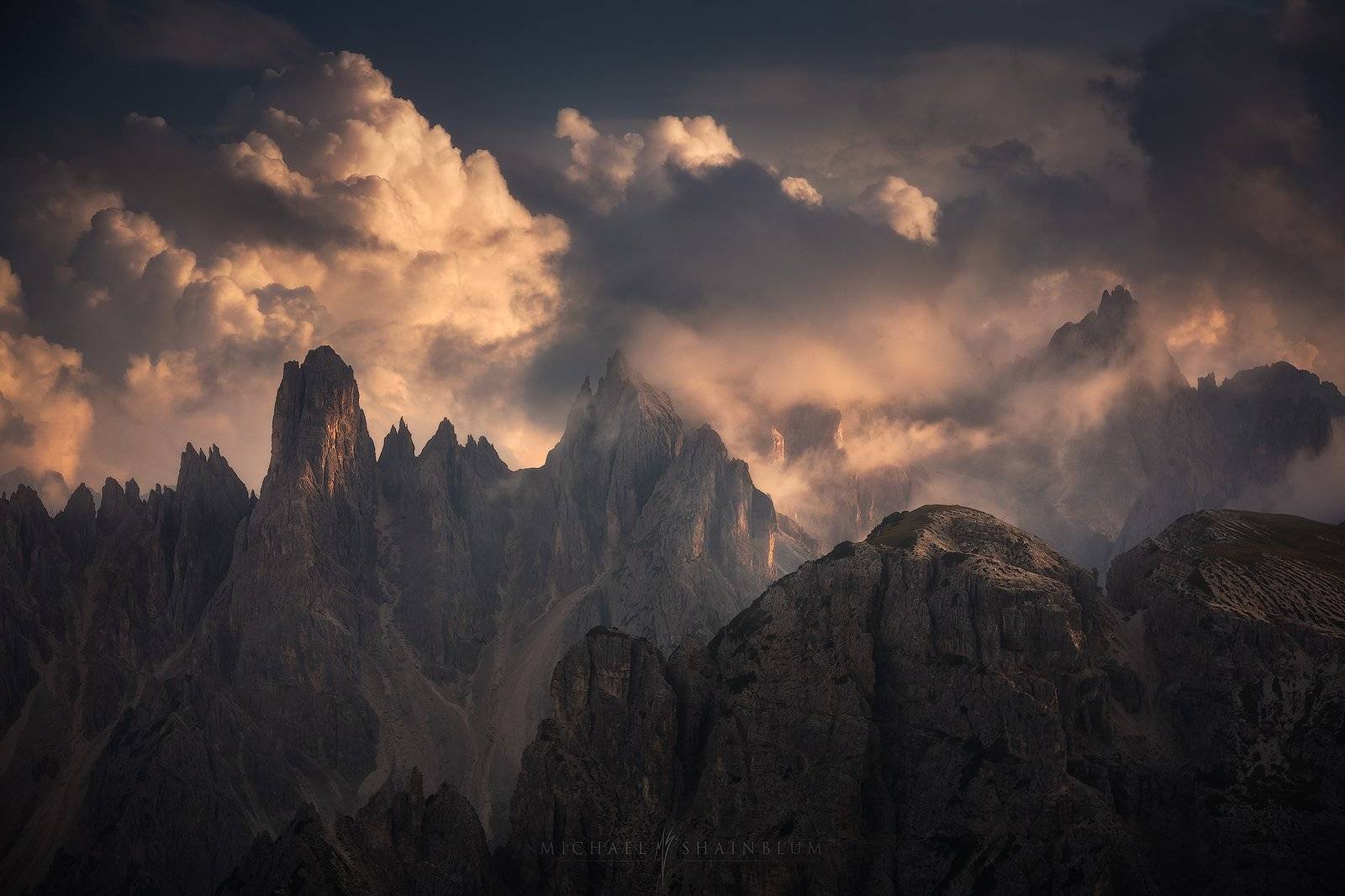 ---
Here are two of my favorite images from the trip. The first was taken during moonset at Tre Cime, with a beautiful still pond reflection. The second landscape photo was taken during an incredible sunset at a river near Tree
---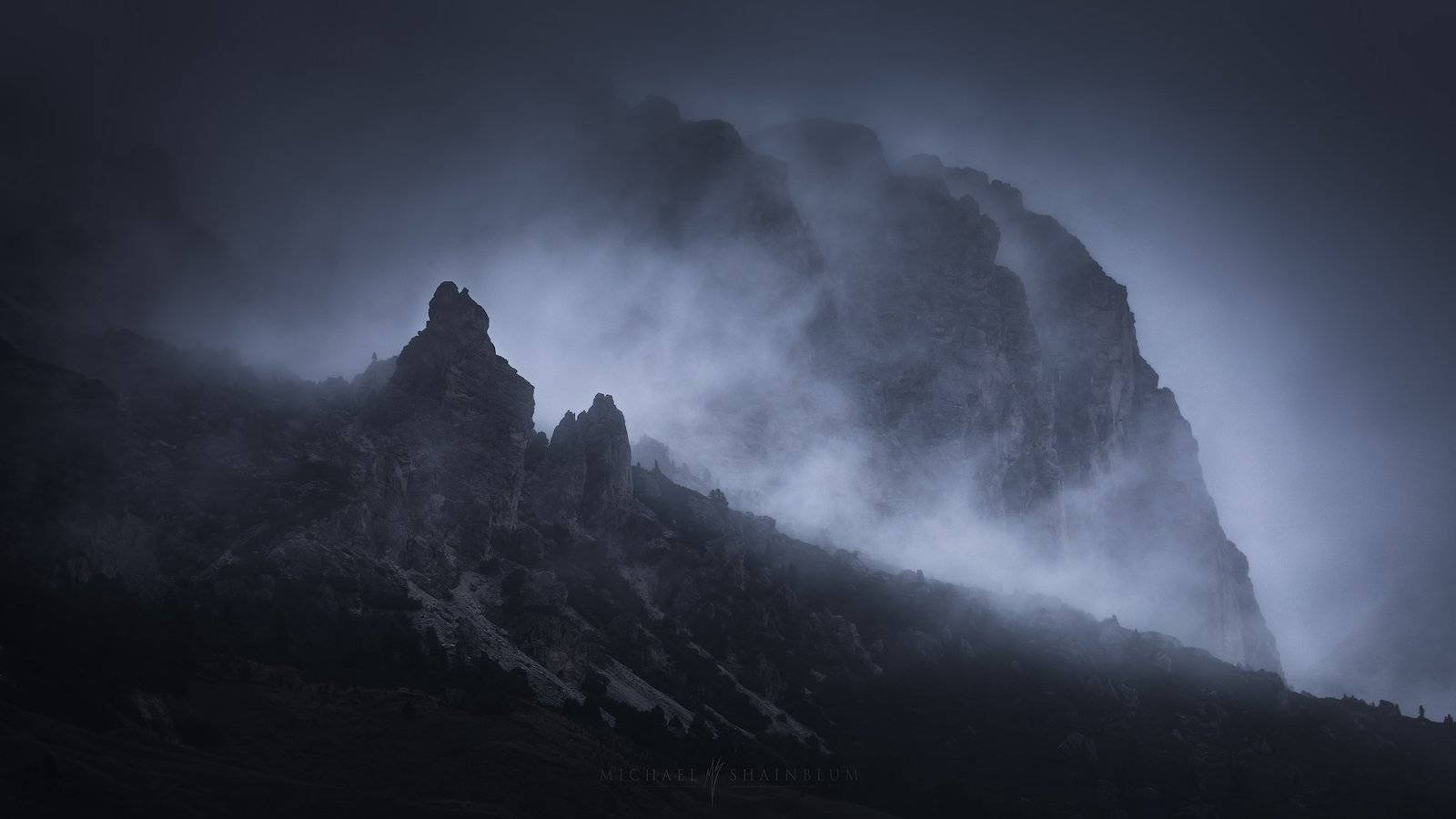 ---
Here is a wider look at Gardena Pass in the fog. I loved watching the fog play with the mountain side in the distance.
---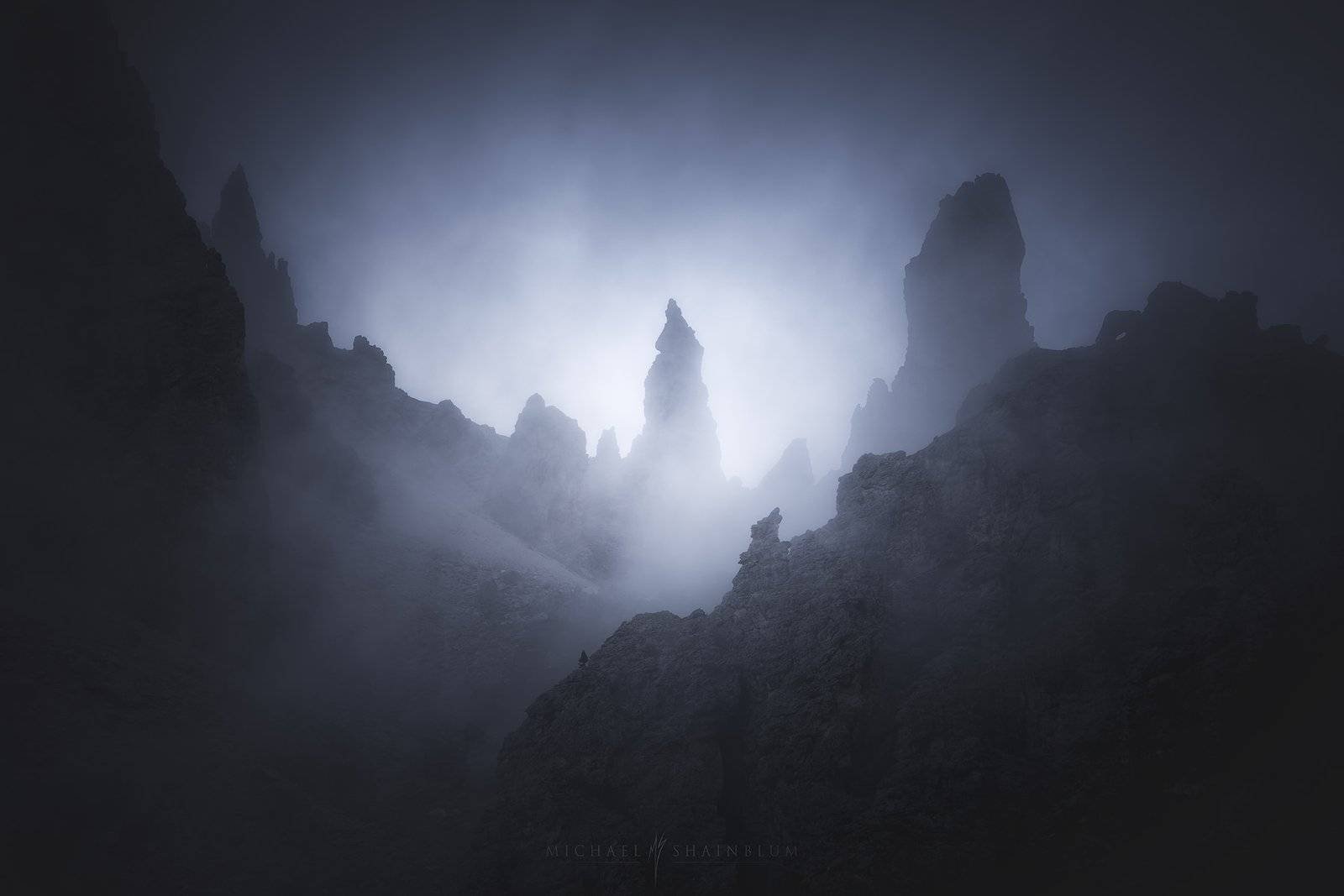 ---
Here are two more foggy mountain scenes. I wanted to create a dark mood for these images, highlighting only certain areas of the photos.
---
---
These peaks around Tre Cime were some of my favorites in the Dolomites. The glow around the peaks at sunrise made for a great mood.
---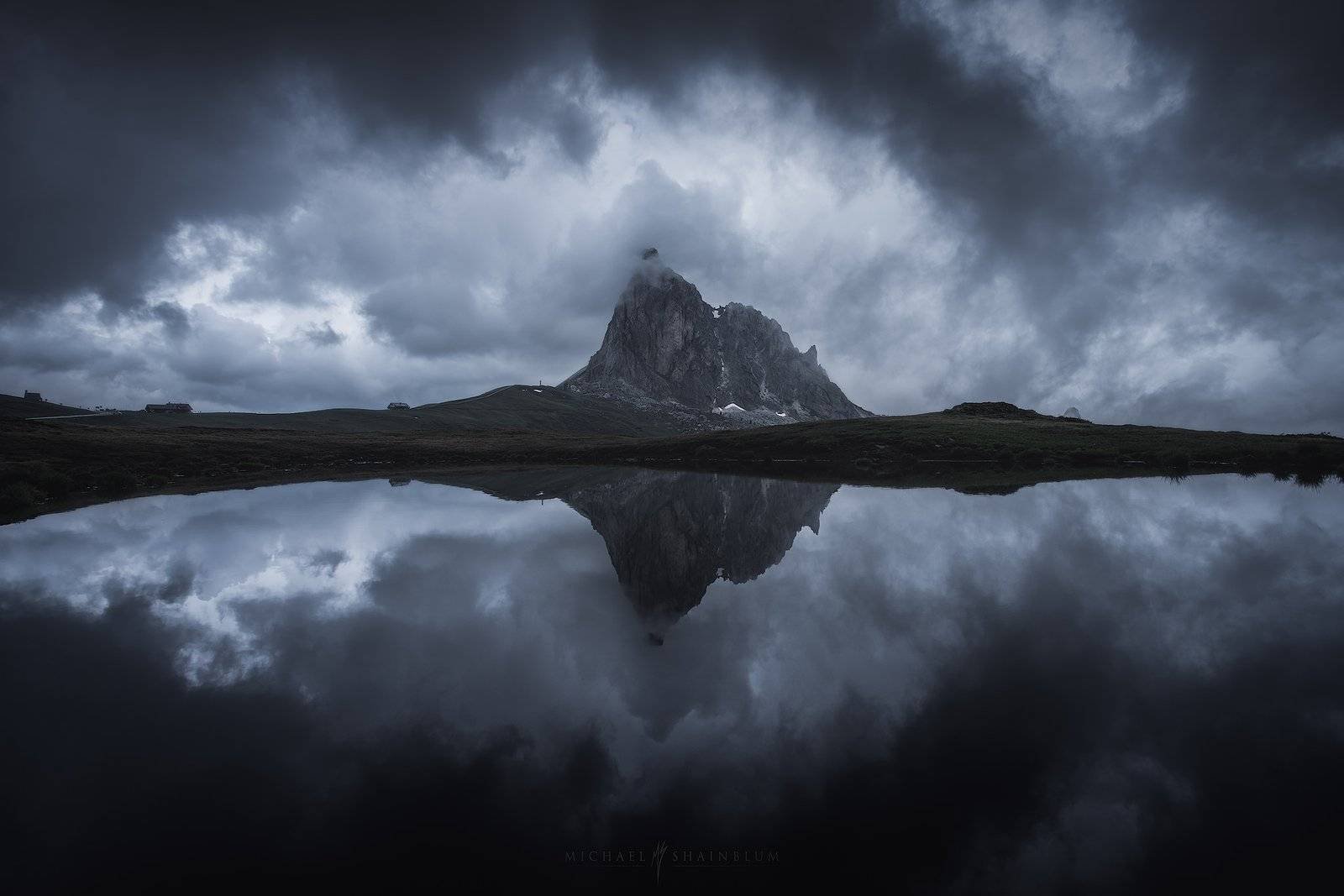 ---
---
Fog exploded around the mountain peak creating some incredible movement.
---
---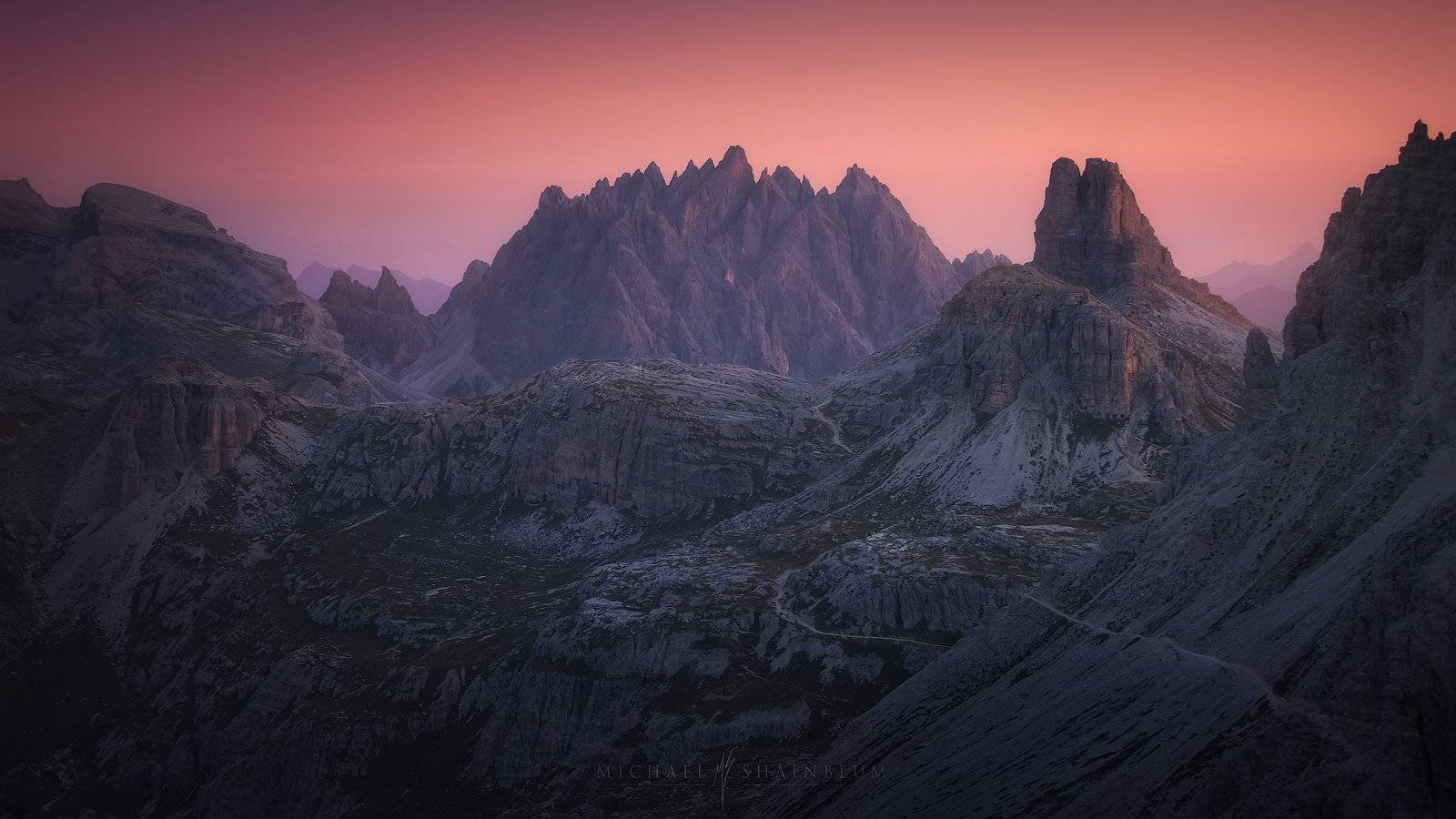 ---
This scene didn't even seem like reality. It felt as if I was in a fairytale. Although not quite as dramatic as some of the other scenes, the sunrise offered some beautiful pastel colors.
---
---
Seceda during an incredible display of light on the mountain peak. This was one of my favorite scenes to shoot. This photo is actually taken from one of my Dolomites timelapse sequences.
---
---
I really hope you enjoyed viewing my timelapse film and Dolomites landscape photography collection. This was definitely a trip that I will not soon forget. I can not wait to experience this incredible place a second time.