Iceland Volcano Photography & Aerial Video
A Collection of Iceland Volcano Photography and Aerial Lava Footage from the Eruption in Fagradalsfjall.
Capturing an Iceland volcano eruption has been a bucket list photography subject for me since 2010. Back then I could never dream of visiting a place like Iceland or becoming a full-time landscape photographer. I am so thankful to share this adventure with you all! In the video you can check out the adventure with some dramatic aerial volcano footage and a tutorial on how I captured all of my images. Below you will find a collection of my favorite photos from this incredible experience.
---
---
Heres two photographs captured with my drone. These two images required taking a panorama and also exposure blending to deal with the extreme dynamic range of the lava.
---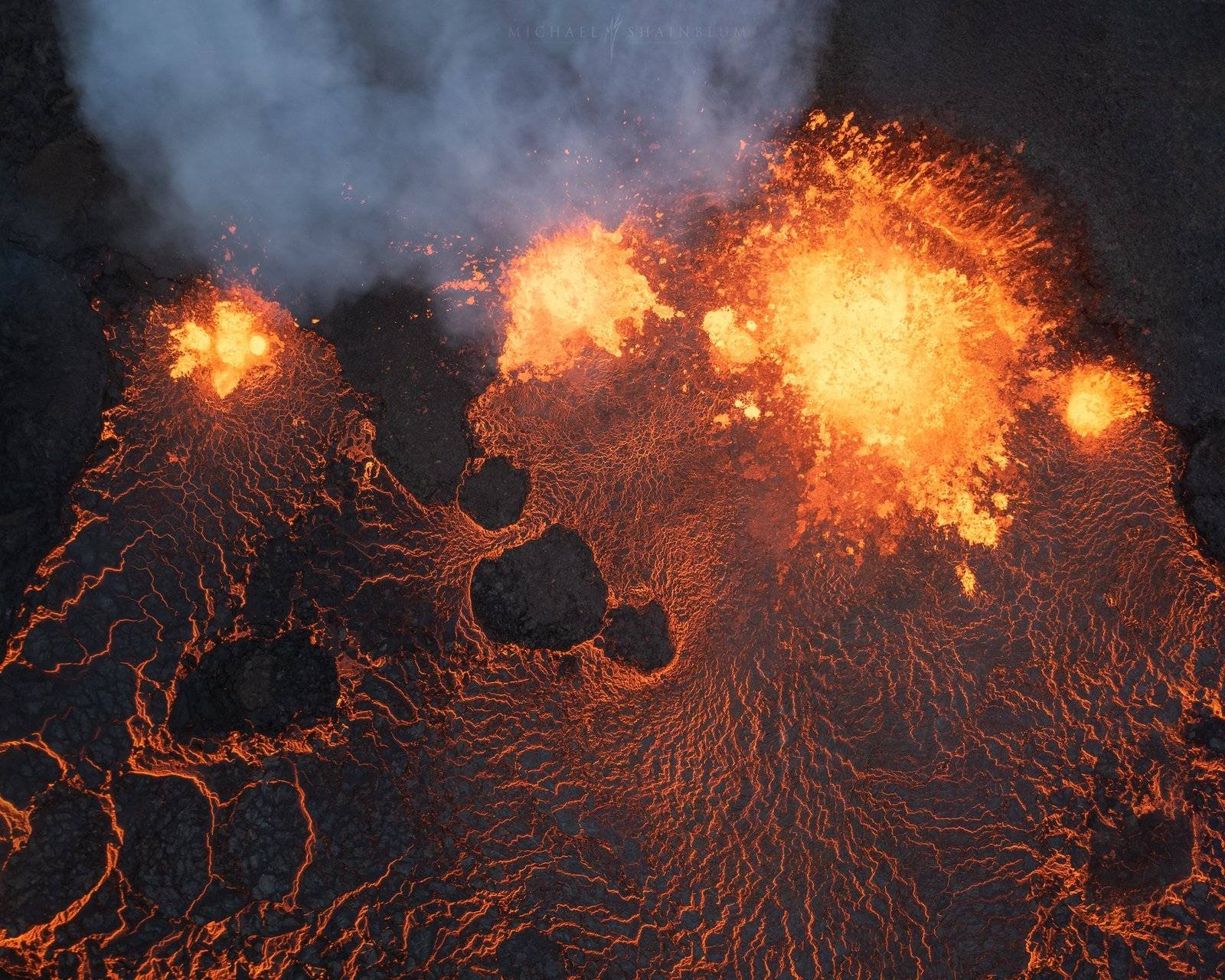 ---
Here's an image looking straight down at the lava field and the explosions. I loved seeing these intricate patterns and textures from above.
---
---
Two more top down drone shots of the iceland volcano from above. To me the image on the left looks like a dragon and the photo on the right looks like some kind of skull or creature. These two photos ended up being my absolute favorite from the shoot.
---
---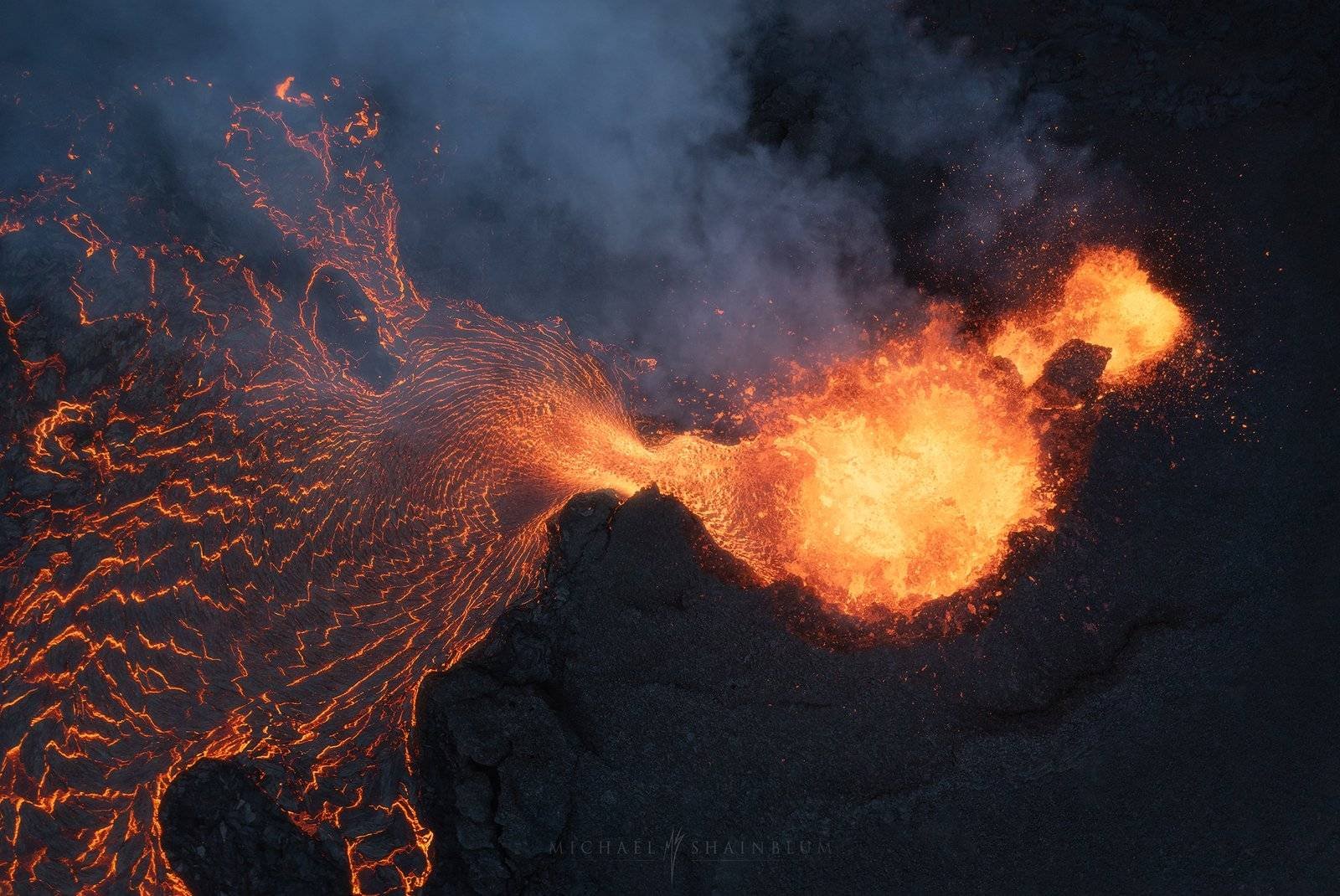 ---
---
---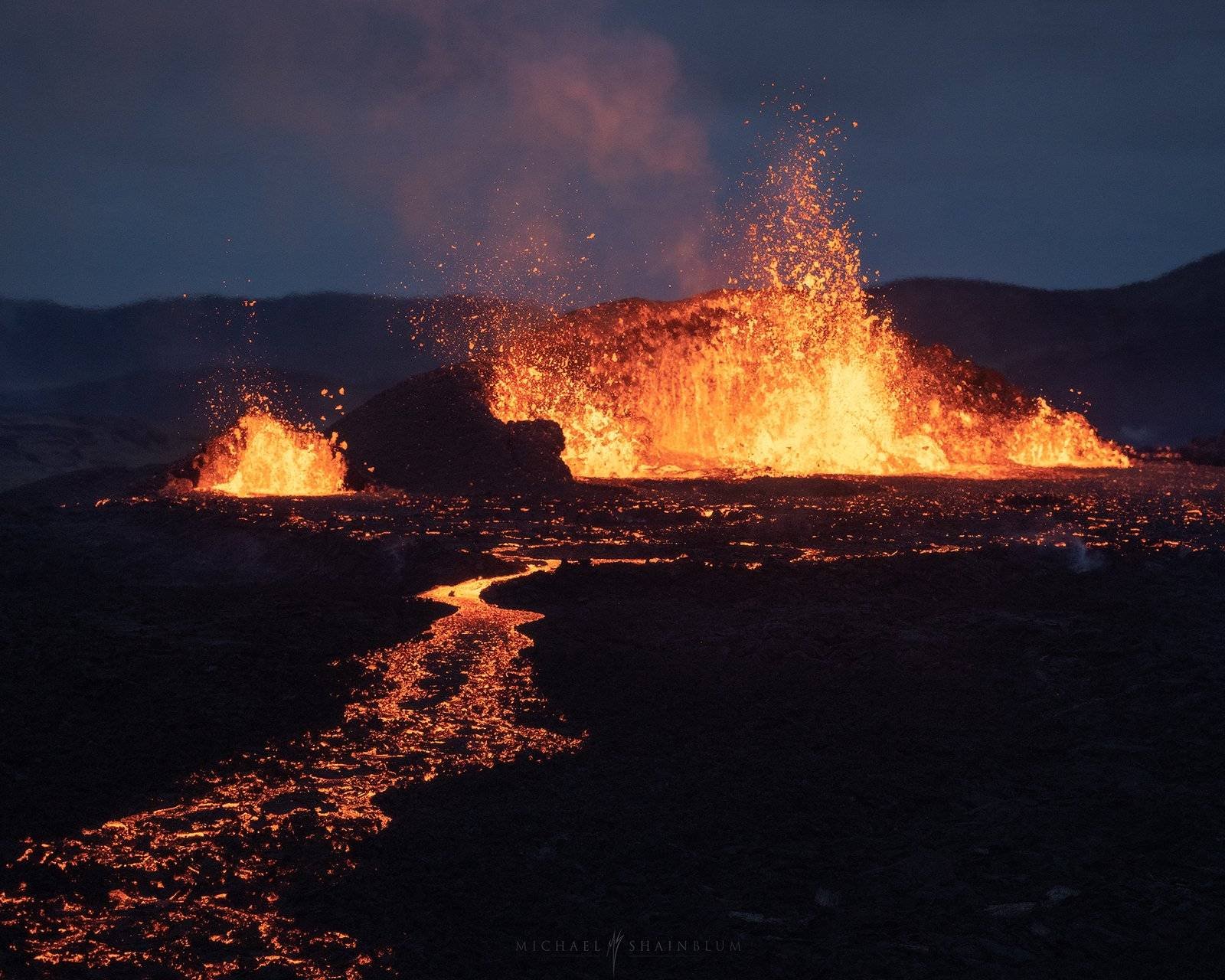 ---
---
---
Some of these abstract patterns were really fun to play around with using the drone. Perhaps getting a little too close in some cases, check out the video above to see what I mean.
---
---
I really hope you all enjoyed checking out this collection and video. If you would like a print or to license one of these photographs please contact me here. shainblumphoto@gmail.com. You can also check out some of my other iceland photography here.
---
GEAR I USE: If you use these links I get a small kickback from the sales. It really helps the channel and keeps me able to keep producing these videos, thanks so much!
MAIN PHOTO/VIDEO GEAR:
SMALLER GEAR I USE OFTEN: