Cityscape Dubai: Dubai City Photography
Dubai is one of the faster growing cities in the world with some incredible architecture and towering skyscrapers. I spent a week there capturing the city from below and from above. The city is a landscape/cityscape photographers paradise with incredible vantage points. All of these images were taken in 2014. I hope to go back soon to shoot more photography of the city soon.
A Long Exposure image of the Dubai Marina Skyline at night. The water was calm and still giving some incredibly vivid reflections on the water. It can be tough to truly capture the sense of scale here. These skyscrapers are some of the tallest residential buildings in the world.
Here are three photos taken from different skyscrapers around the city. At night the city really came to life with all of the colorful lights.
Here is a photo of clouds zooming past the Burj Khalifa in Downtown Dubai. It was incredible to see the city from high above on a skyscraper.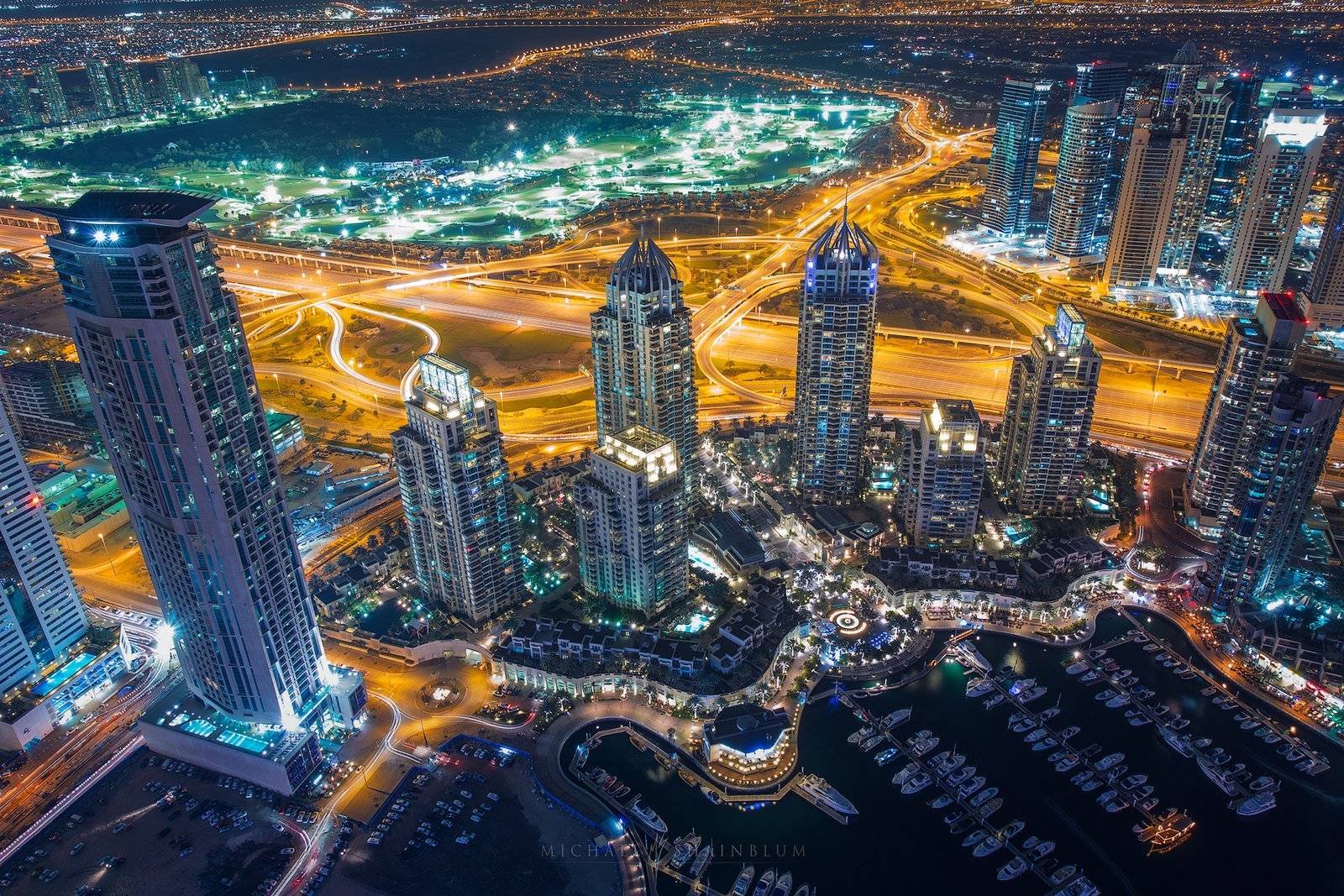 Capturing motion in Dubai is an easy task. The city is in constant motion with winding freeways, boat canals and air traffic.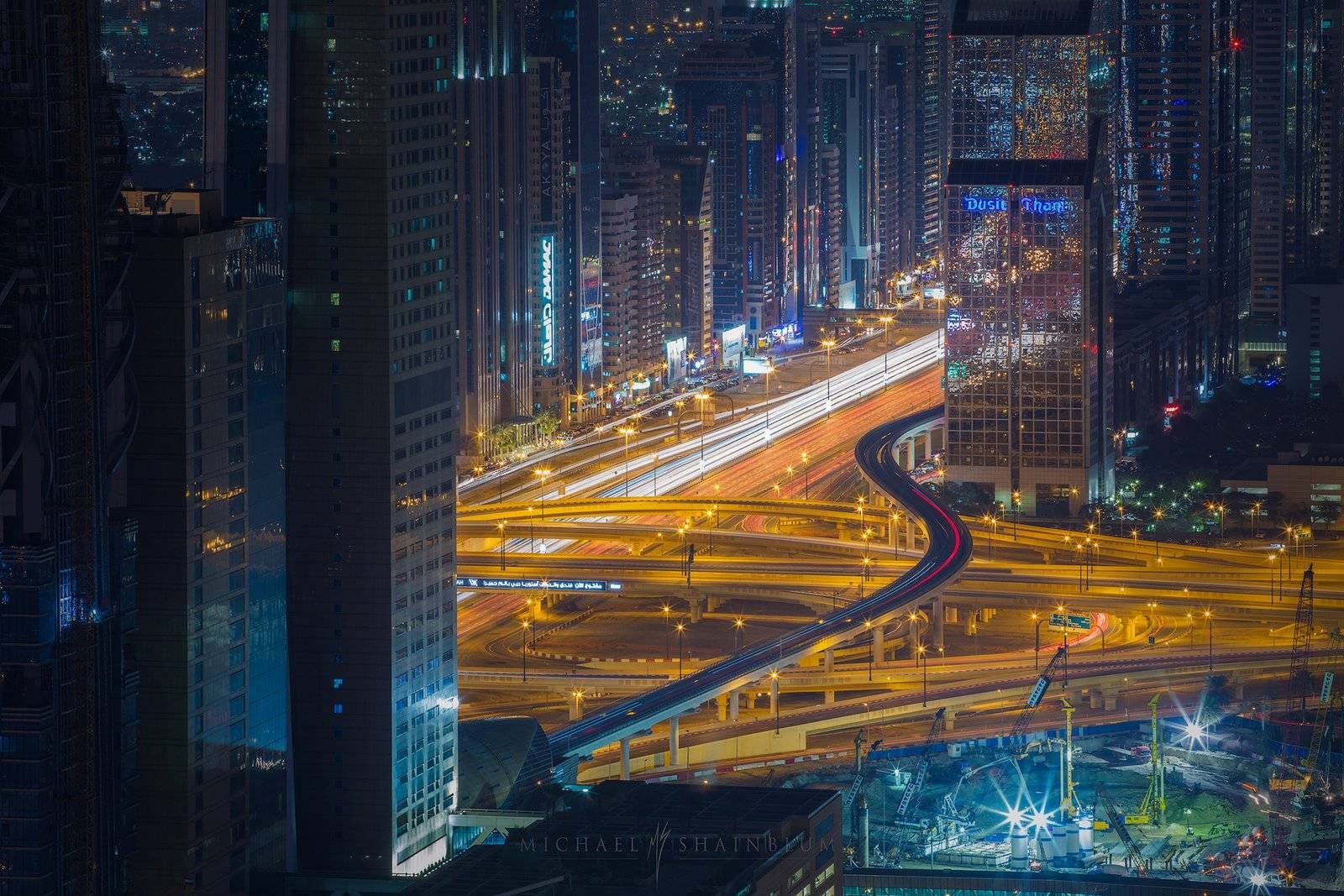 The best memory I have of Dubai, Here is the tallest building in the world (Burj Khalifa) being struck by lightning. A moment I will never forget. I really appreciate you all taking the time to check out this Dubai Photography series. If you would like to see more cityscape photography, check out my other collection of Shanghai Photography Click Here.