My 10 Best Landscape Photos of 2022 and How I Shot Them
---
In this video, I share my top best landscape photographs of 2022 and how I created them. I also share some tips/techniques that allowed me to become a better landscape photographer in 2022.
---
Landscape Photo: #1
---
Landscape photograph number one comes from the gorgeous Death Valley National Park. A place I have visited every year for 8-9 years. Each time I visit this magical place I always come away with something new and interesting. On this morning beautiful pastel tones bathed the landscape. I found an elevated perspective to photograph these dunes using my 100-400 telephoto lens. This gave me some wonderful compression to photograph these wave patterns.
---
Landscape Photo: #2
---
Here is another image from Death Valley, using the same technique as the previous image with the 100-400 lens. I found this strange optical illusion to focus on. I love how this image almost looks like some kind of black hole with all of the textures being sucked up into it. Check out the full video HERE.
---
Landscape Photo: #3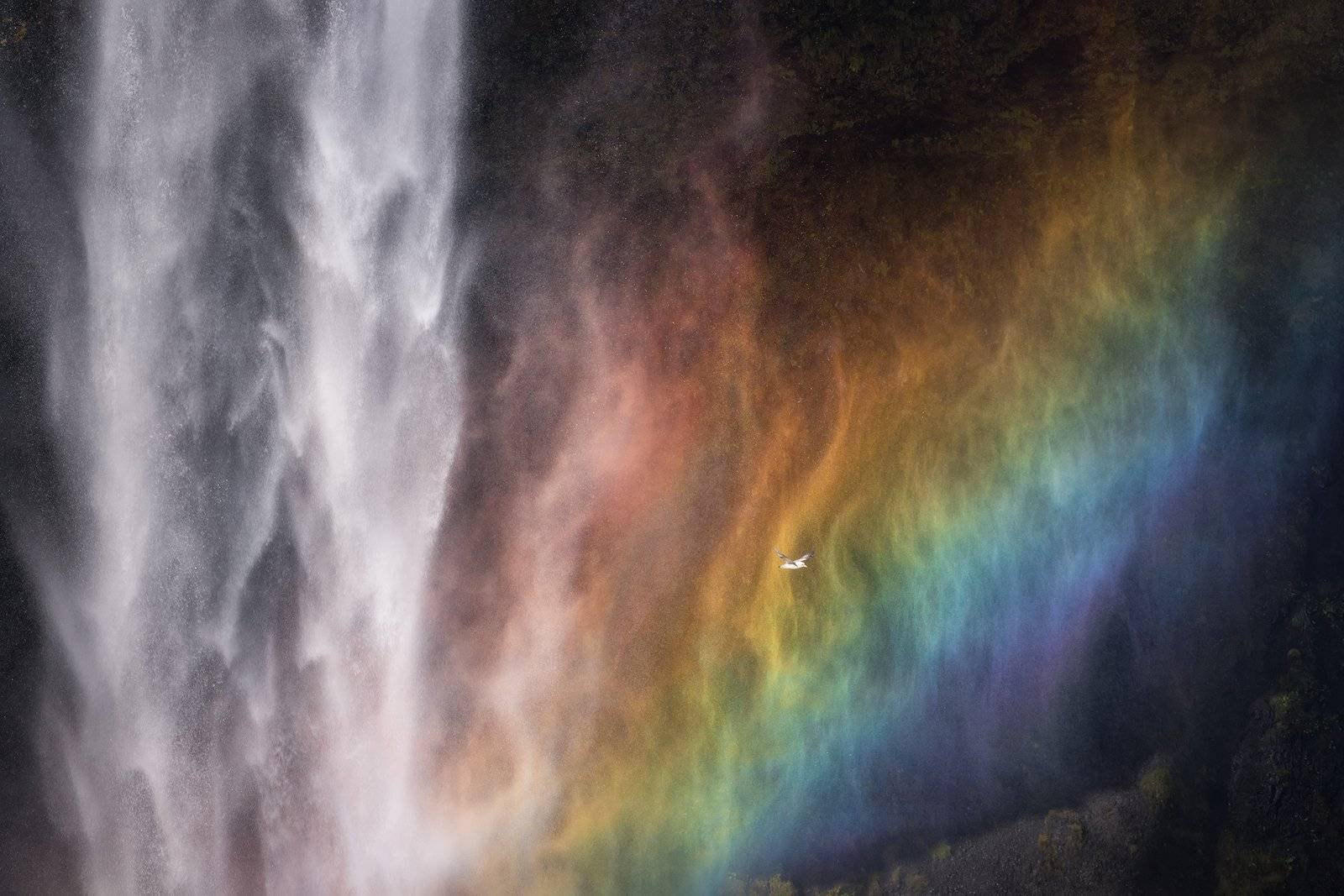 ---
Here is a photo from a bucket list location in Iceland. Truly a spectacular scene with this wonderful rainbow and waterfall. I waited for a while to get this bird soaring right in front of the falls. This image was again taken with the 100-400 lens. Check out the full video HERE.
---
Landscape Photo: #4
---
Perhaps my favorite image of the entire year. "The Lava Dragon". This photo was taken above the Iceland Volcano with my drone. It was truly a life-changing experience. When it comes to top-down aerial perspectives, I love to create different subjects/storylines out of the landscapes. The next image also applies this same technique. Check out the full video HERE.
---
Landscape Photo: #5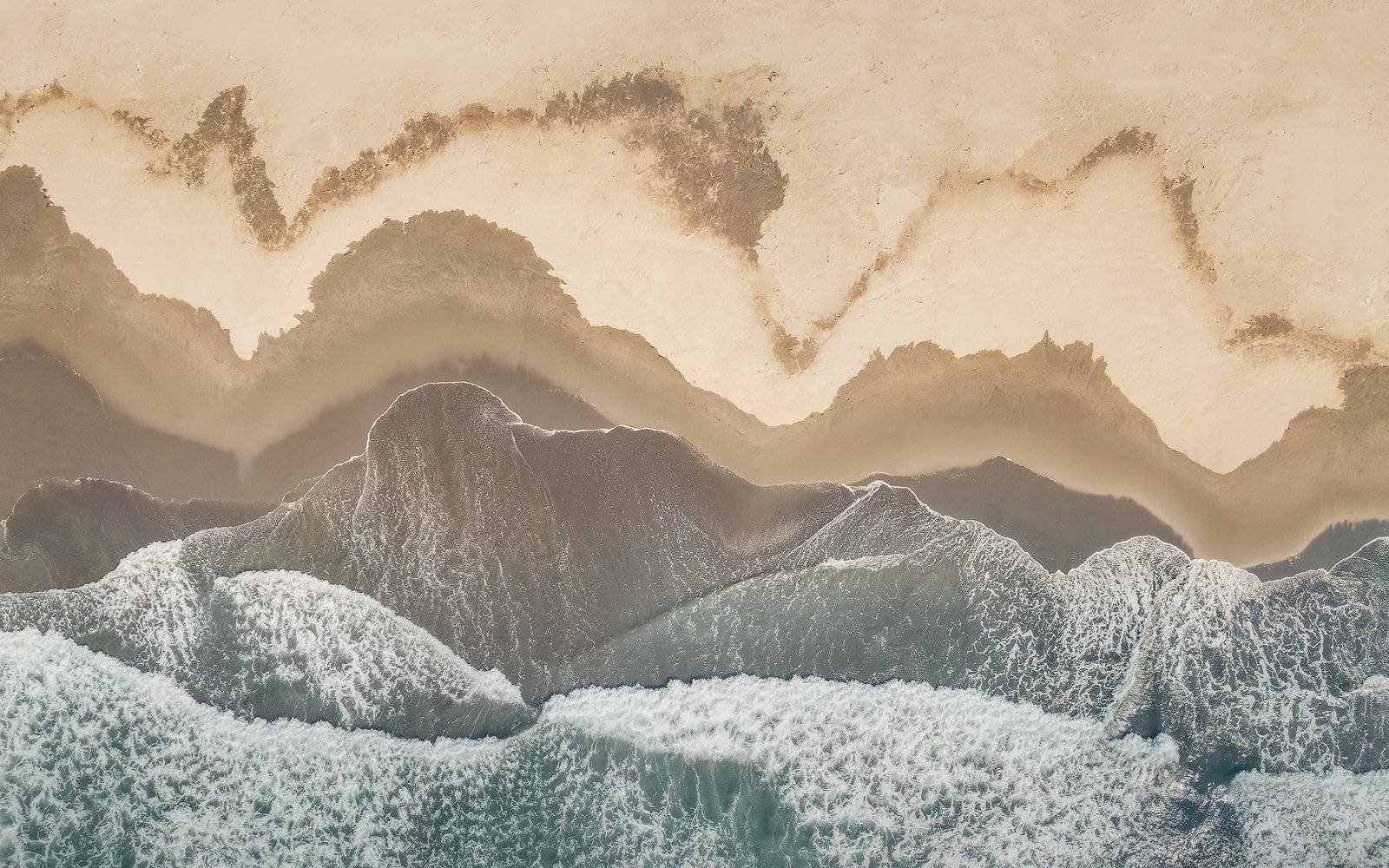 ---
So here is something much more subtle from the California coast. I loved how these waves crashing and receding resembled little hills/mountains. So I titled this image "Sea to Summit".
---
Landscape Photo: #6
---
Here is an image from yet another bucket list location, the Final Forest in Madeira. This one is a favorite of mine more for the experience I had rather than any revelation of creativity. This grouping of trees is quite popular and well-photographed. But I just loved the atmosphere here with the thick fog. I can not wait to share more from the vlog series with you all this year. This image was taken with my 16-35 wide-angle lens.
---
Landscape Photo: #7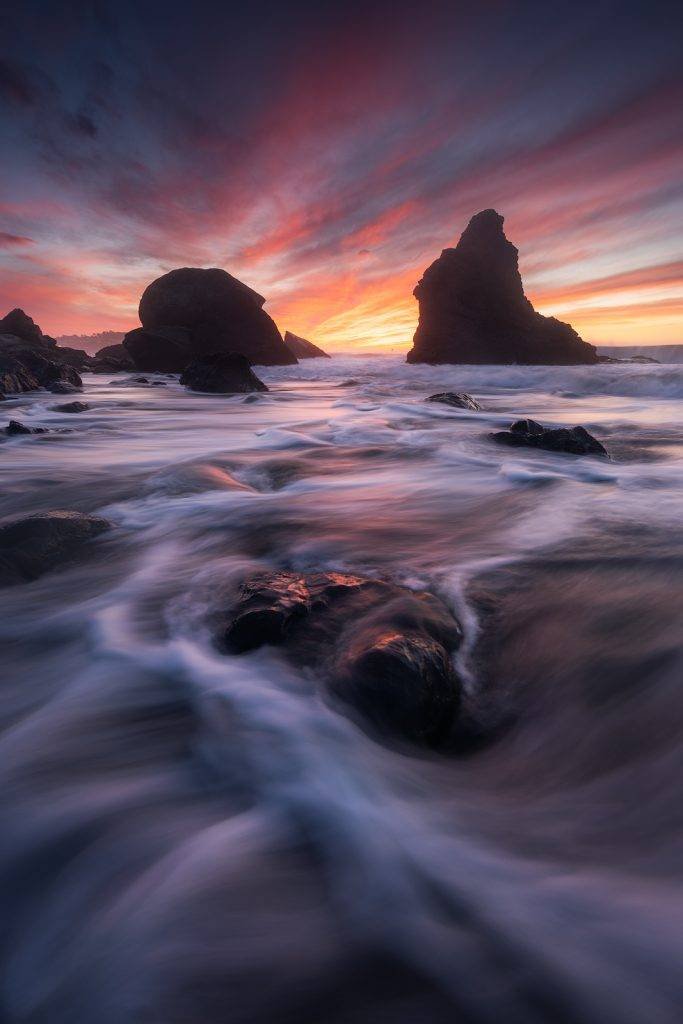 ---
No top 10 list would be complete for me without including one classic seascape image. These are some of my favorite types of photos to create. Standing knee-deep in brisk water, watching the sky fill with vivid colors. It doesn't get much better than that for me. This was the best sunset I saw all year and I loved how the water patterns down below mimicked the clouds in the sky. I used multiple exposures to get proper dynamic range here and this was created with the 14-24mm wide angle lens. Check out the full video HERE.
---
Landscape Photo: #8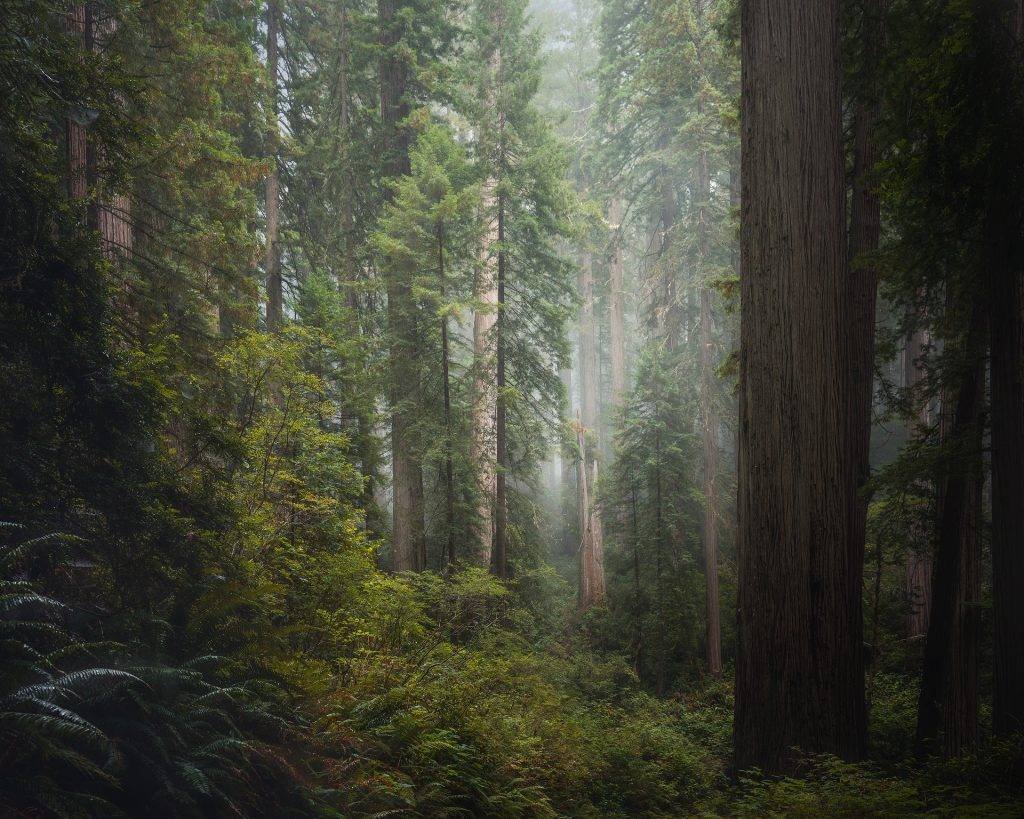 ---
This image of the redwoods is one I have been wanting to shoot for many years. Yet every time I visited this location, I never seemed to find a proper composition. I was so lucky on this occasion to come away with some really cool photos. Never give up on a spot, regardless of how many times you fail, eventually, you will figure it out! This photo was taken with my wide-angle 16-35mm lens. Check out the full video HERE.
---
Landscape Photo: #9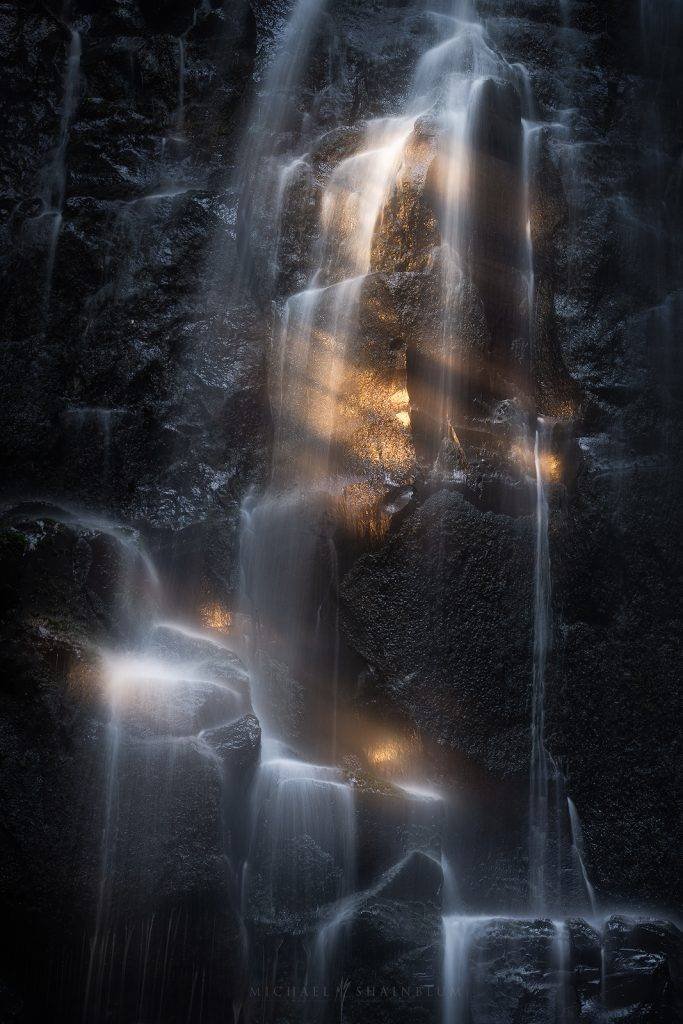 ---
This image right here was a dream to capture, using the 100-400 lens to pick out a little section of the falls. I lucked out with this beautiful golden sunset light spotlighting the area. This light was moving super quickly through the treeline, so I had to work quite fast here. I did a slightly long exposure here to smooth out the water and give this photo a dreamy look. Check out the full video HERE.
---
Landscape Photo: #10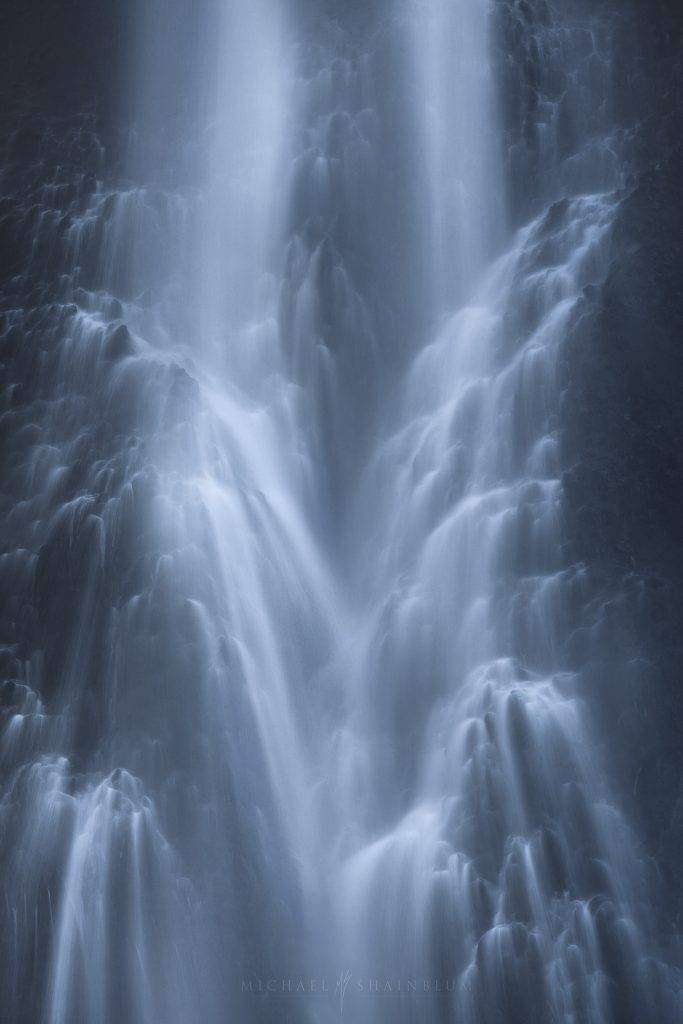 ---
Here is the last of my top 10 best landscape photographs of 2022. Again just picking out a little section of a larger waterfall and creating this really nice symmetrical composition. What's funny is I didn't even intend on taking photos on this day. I just wanted to go explore and see some cool waterfalls. That was a common theme for some of my favorite images of the year. Many unintended photos were captured while just "going with the flow". I really tried to lose my preconceived ideas of what these places were supposed to be about, or the images that you are supposed to take at a place. It sounds funny, but I tried to visit places I had many many times, as if I was going for the very first time.
I really hope you enjoyed checking out my images here. Happy New Year to you all!