As landscape photographers, we often dread seeing a week-long clear sky prediction for our photography trips. But for me, that tends to be the case more often than not. I have learned to really appreciate and work with these conditions and they have allowed me to create some of my favorite images. In fact, some of the images would not even be possible without the clear sky.
---
In this video, I share my landscape photography tips for capturing images under these blue sky conditions and how I use my telephoto lens to pick out abstract compositions. Below is a collection of my images from that day and my thought process for them.
---
---
Here's one of the only photographs that includes a background. Using the vast salt flats as a wonderful contrast between the warmth in the badlands and the color blueish/violet tones.
---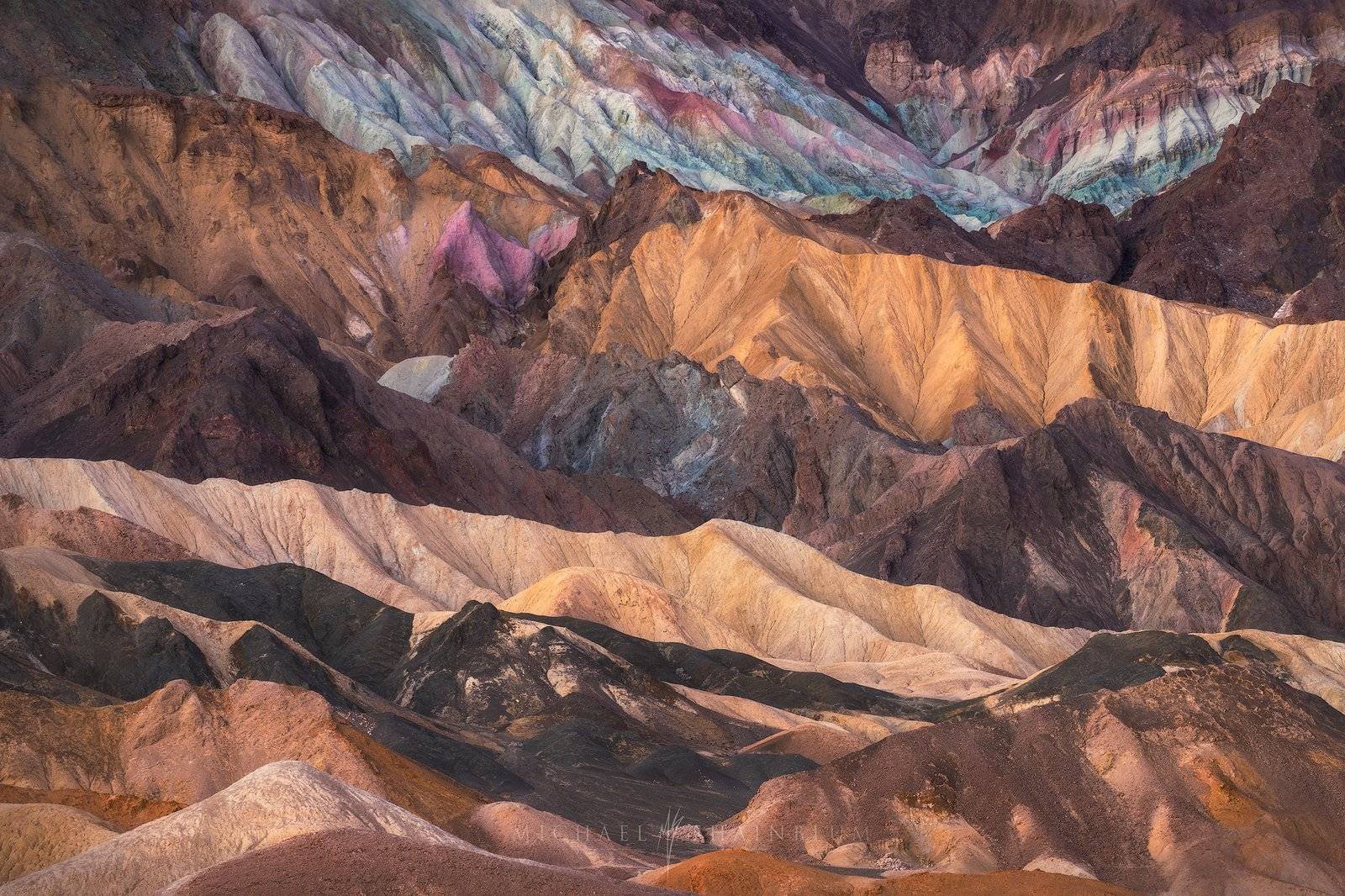 ---
This image was one of the most colorful and vivid out of the bunch. The diffused lighting before sunrise provided soft contrast to work with and really allowed all of these colors to shine through. Scenes like this are almost completely hidden in the direct sunlight. This spot specifically was a place I drove through multiple times on my previous visits to Death Valley. I never really saw the potential until I made a visit for sunrise.
---
---
---
After sunset as that ambient light dropped, a warm glow appeared on the landscape creating beautiful directional light. This reflected light was created by the open clear sky and would not have been possible on a cloudy day. The sky acted as a golden reflection producing some of the most vivid light I have ever worked with.
---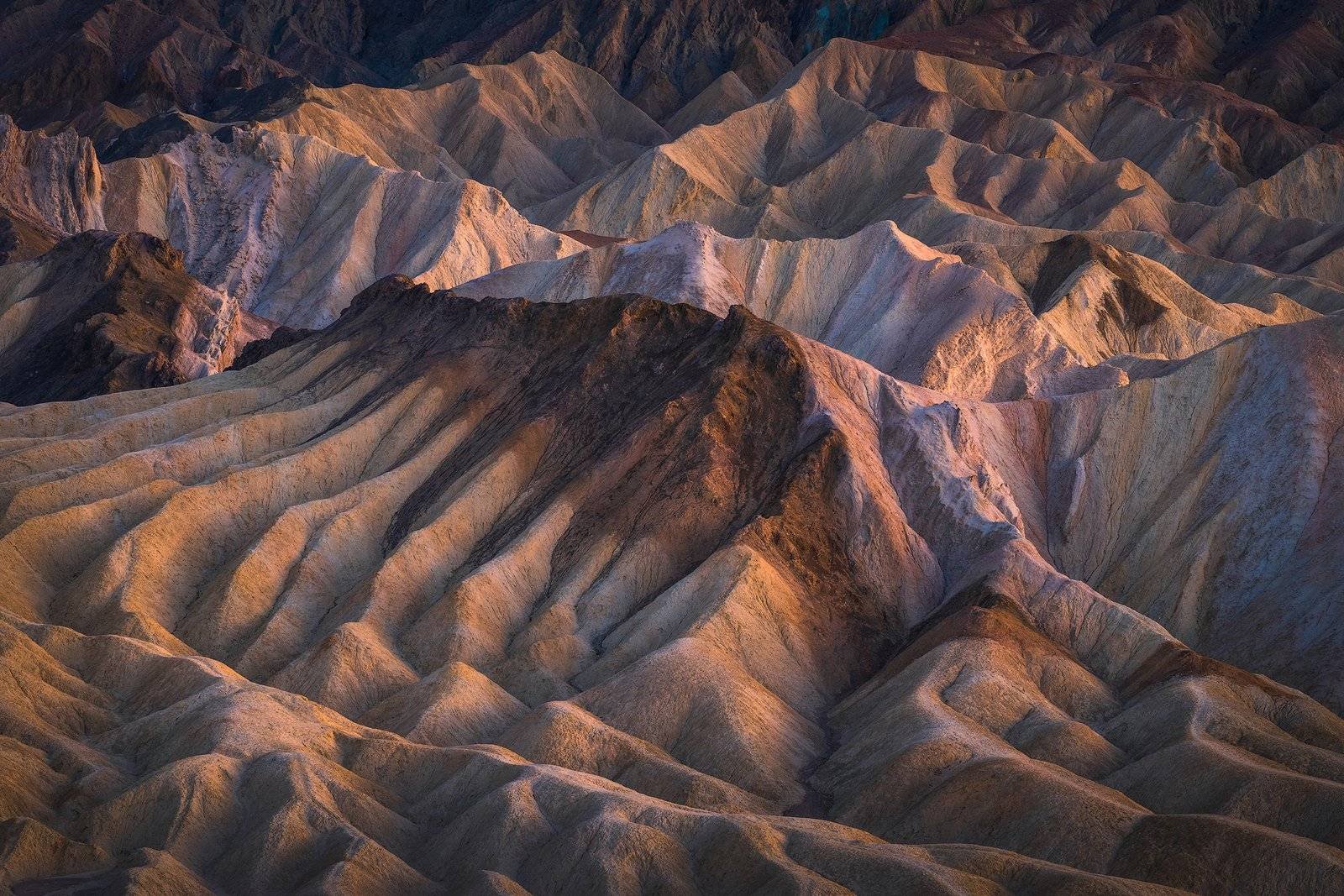 ---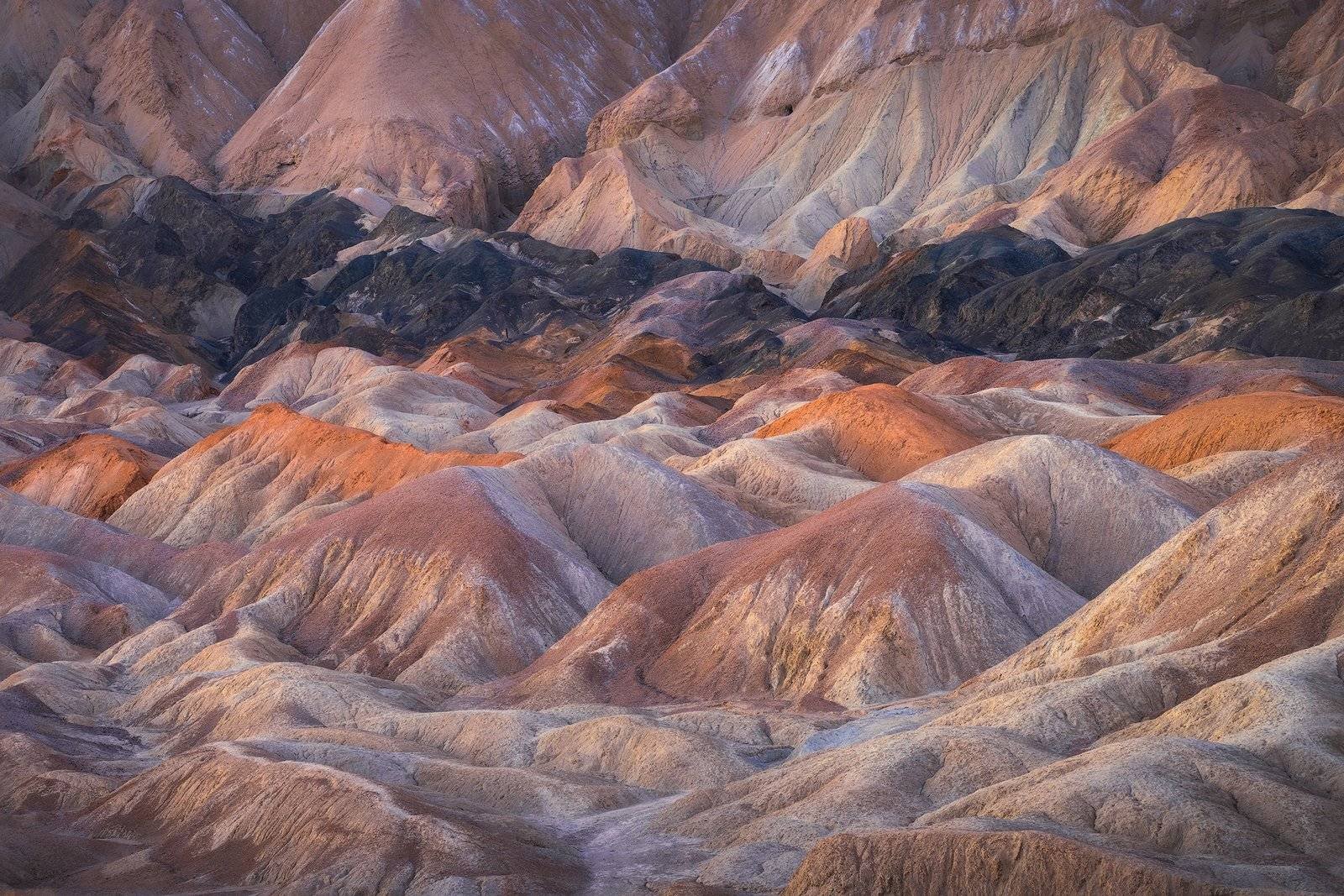 ---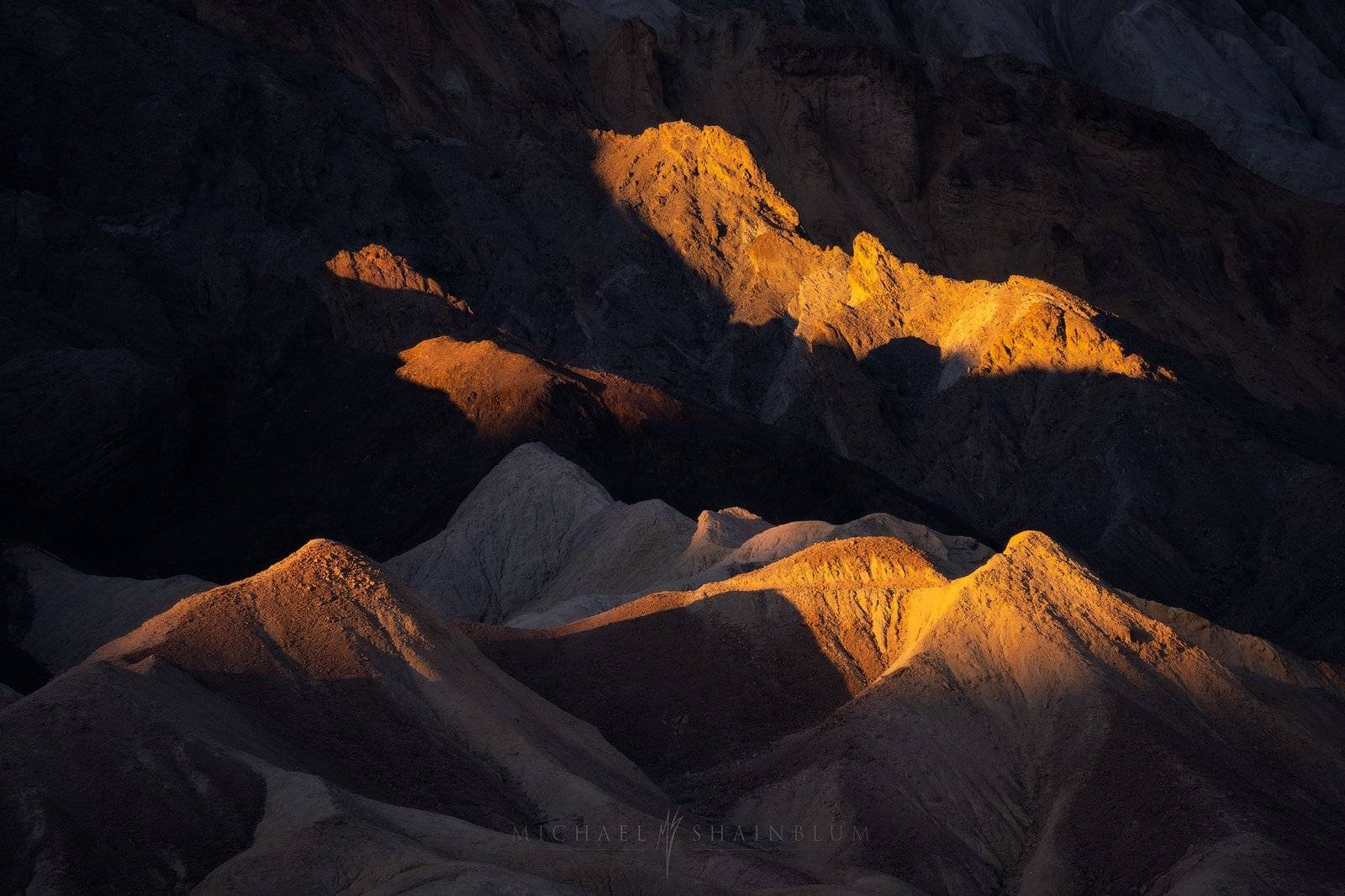 ---
I talk a lot about diffused lighting in this series. But you can of course use clear days to produce direct light at sunset or sunrise. I find it to be quite tricky. Often times that direct light works against the natural patterns and shapes of the badlands. The light also shifts so fast, that you need to really think on your feet and make quick decisions. Here are two of my favorite direct sunlight badlands shots.
---
---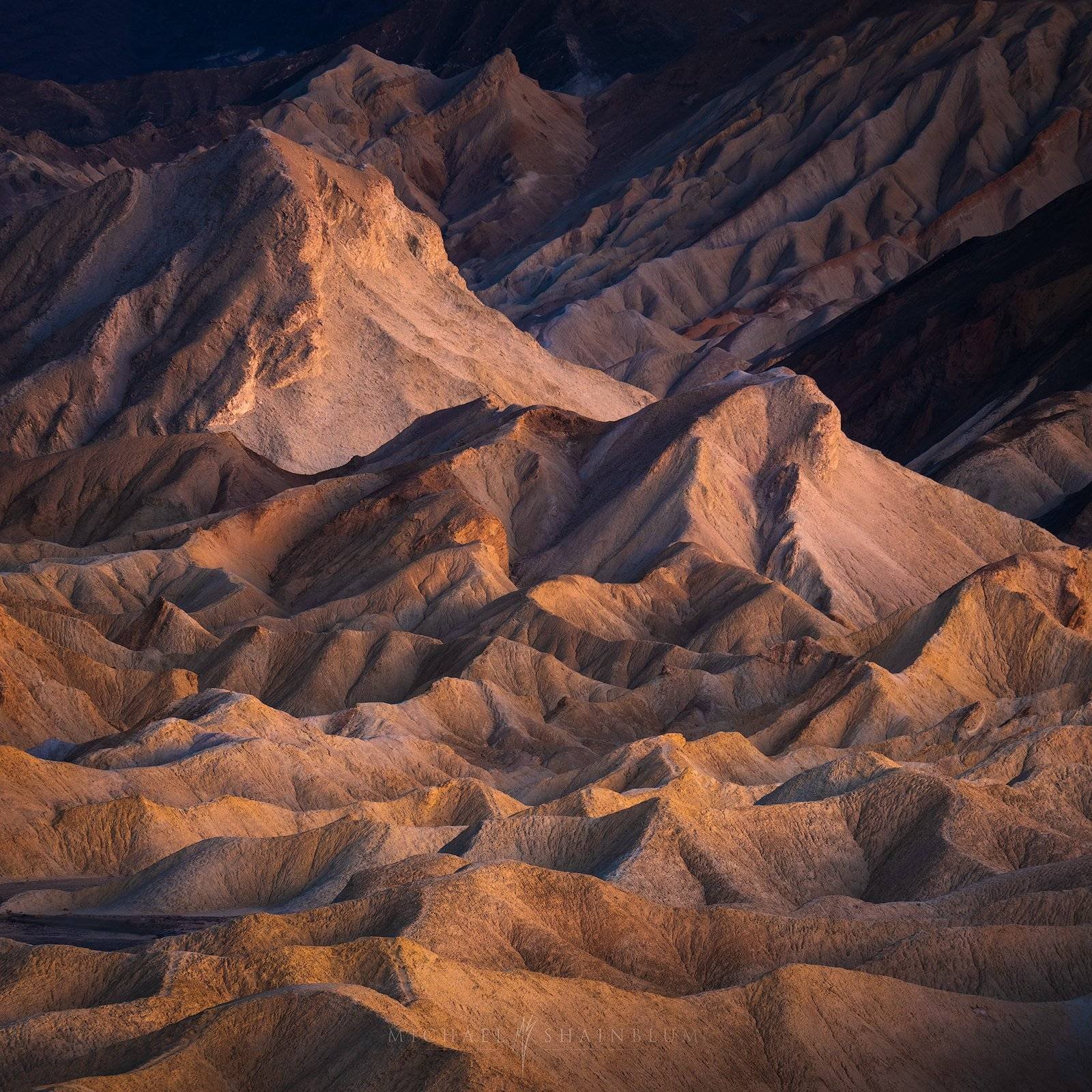 ---