Seattle In Motion
Seattle Timelapse Photography and Hyperlapse Video
---
---
"Seattle in Motion" is my new Cityscape Timelapse film featuring Seattle, Washington. The film includes both Hyperlapse shots and motion controlled Timelapse scenes. The main focus of the film is to showcase all of boats, planes, trains and cars zipping throughout the city. I really hope you all enjoy the video!
---
Below, you'll find a collection of Timeblend photographs from the video and a few single-exposure Cityscape images.
---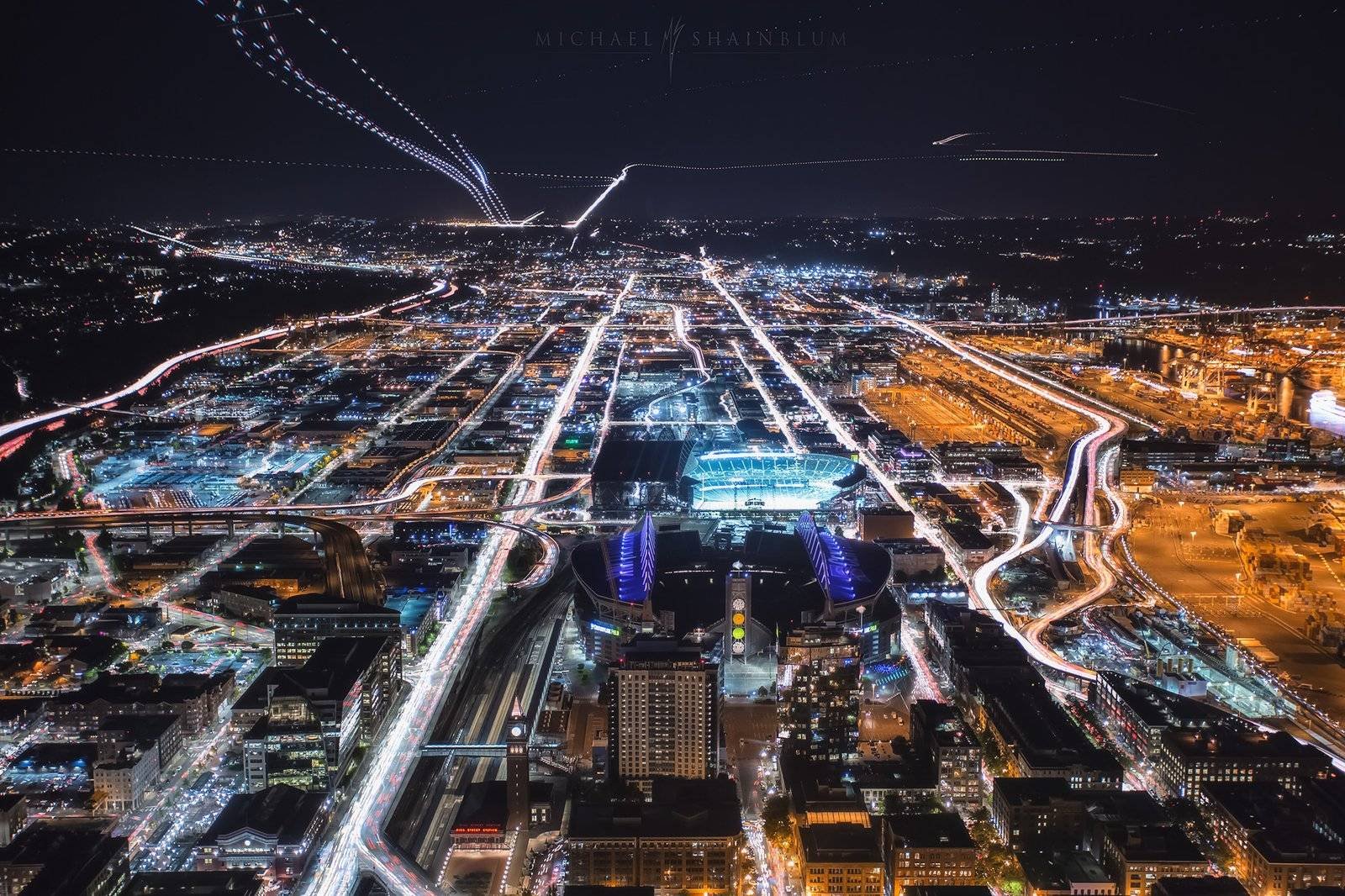 ---
This is a time-blended photograph showing planes coming and going from Seattle Tacoma International Airport. The photograph is a combination of over 400 stills from the Timelapse.
---
---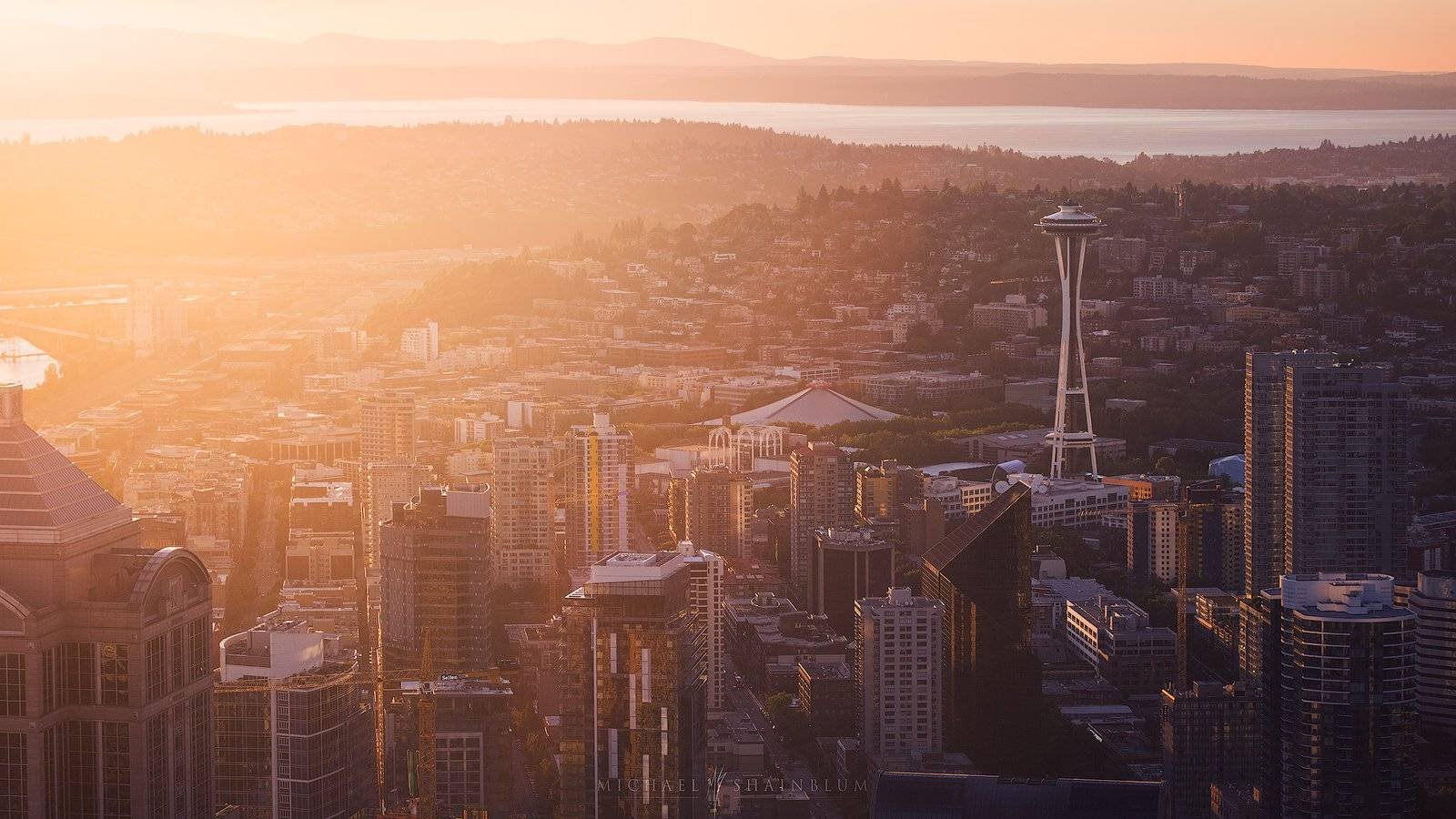 ---
Here is a favorite frame from the Seattle Timelapse video. I loved the quality of light bursting through the skyline at sunset. We got quite lucky with the weather filming this Timelapse. Partial clouds, a bit of rain and some clear days gave a nice variety of conditions to work with. This Timelapse film is made up of about 20,000 still photographs.
---
---
Here you see a comparison. On the left, this is a single image of boats loading into the Seattle ferry. On the right, this is a blend of 750+ images over the span of 30+ minutes stacked into one single frame.
---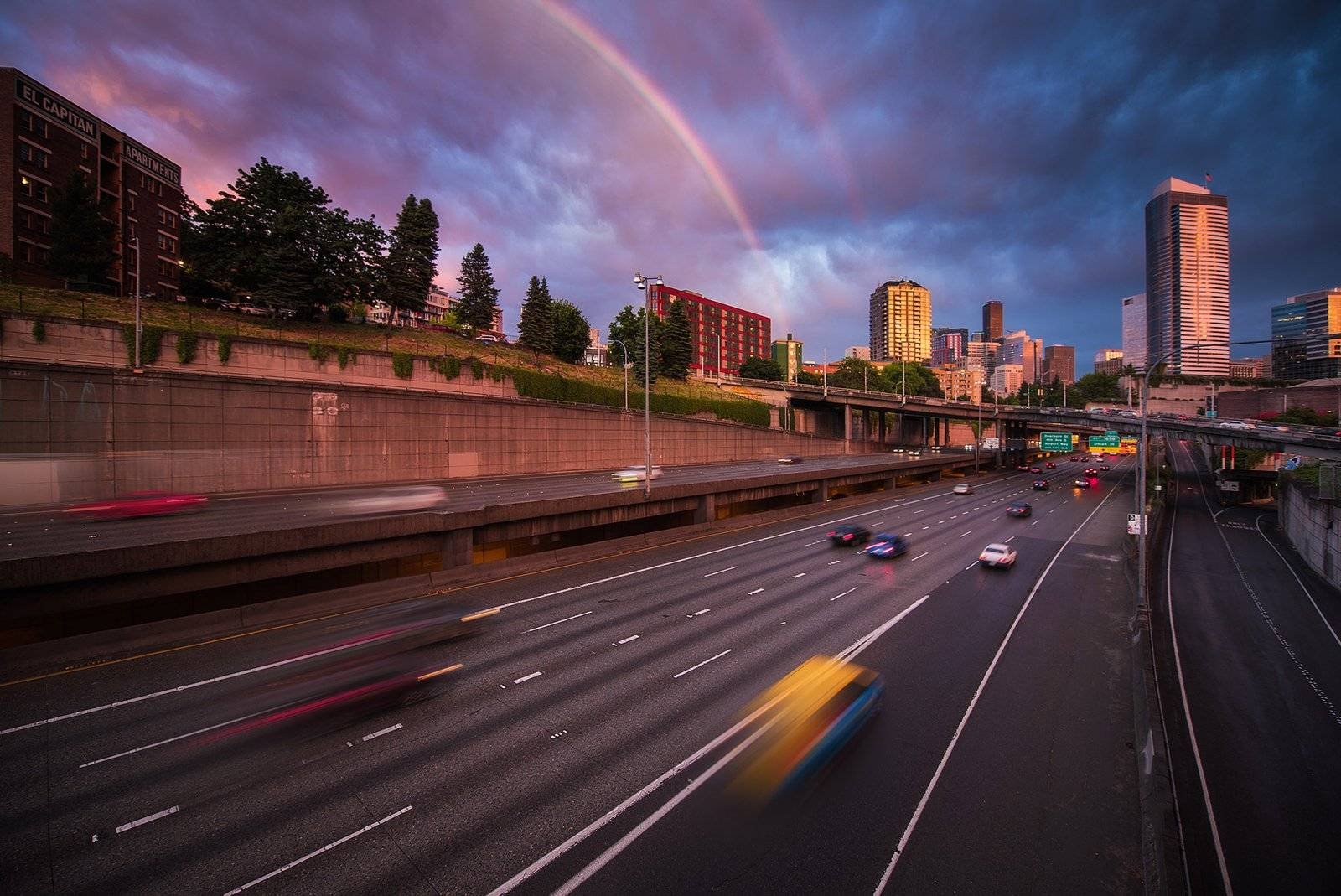 ---
We were super lucky to see these rainbows forming over Seattle while I was Timelapsing the freeway leading into the city. Large amounts of rain was pouring down, stopping me from shooting for a while, until finally the sky opened up with beautiful colors and rainbows. I thought this would be a perfect intro for the video showing how Seattle's dramatic rainy weather can sometimes produce some beautiful moments.
---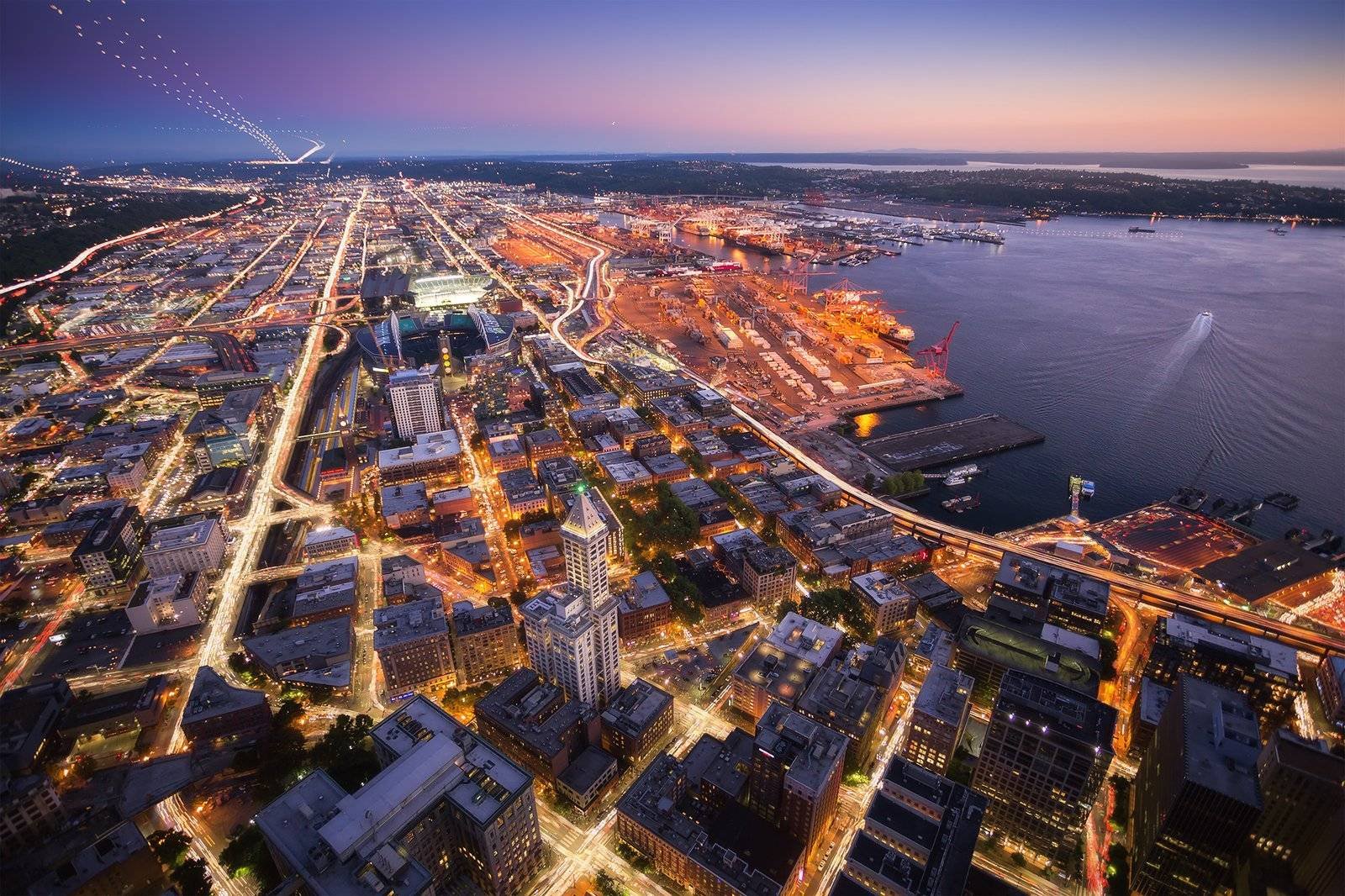 ---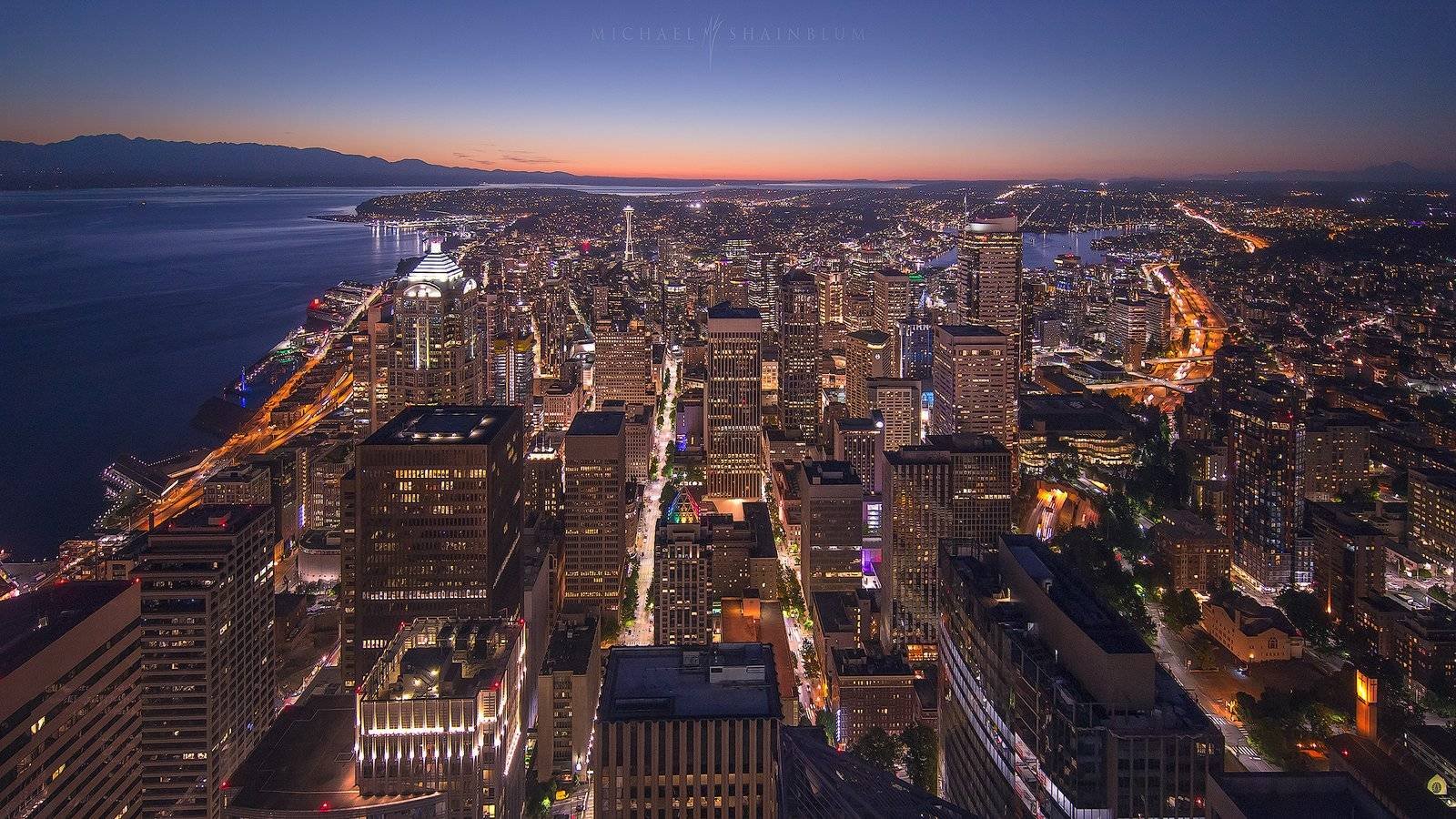 ---
This was one of my favorite Timelapse frames from the video, overlooking the beauty of the city skyline. I really hope you enjoyed the video and images. This is one of many new Cityscape Timelapse videos I will be releasing in the future. If you would like to see more make sure to pop over to my Youtube Channel where I post all of my Timelapse and Hyperlapse films.