Cityscape Singapore Photography
Singapore city photography adventure
---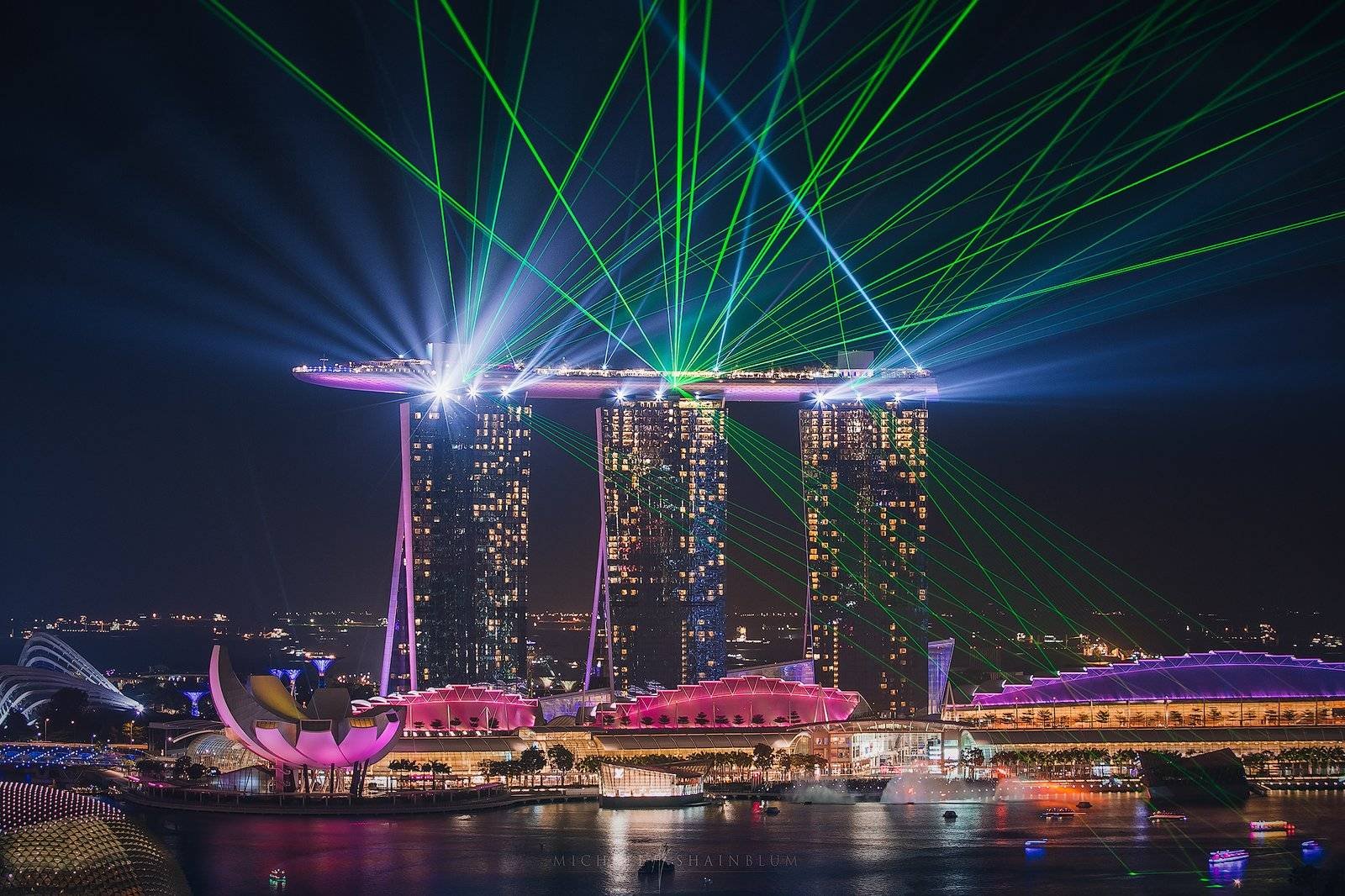 ---
The Marina Bay Sands is one of the most interesting buildings I have had the pleasure to photograph during my journeys. Each night at 8pm and 9:30pm they start an incredible laser light show that can be seen all around the city, filling the sky with green beams and flashing spotlights. It is really impressive to see in person. This photograph is stacked with about 10 images from one of my timelapse sequences.
---
---
Here is a wide view of the Marina Bay Sands light show and the skyline. The skyline isn't as large or towering as some of the other cities I have captured. However I find the skyline to be one of the most beautiful and photogenic.
---
---
One of my favorite areas in the city is the Gardens by the Bay. Such unique structures that seem like they were plucked out of a Sci-Fi movie. The tree on the right of the image has a bar/restaurant on the top. Like the Marina Sands, this area puts on a beautiful light show set to music each night.
---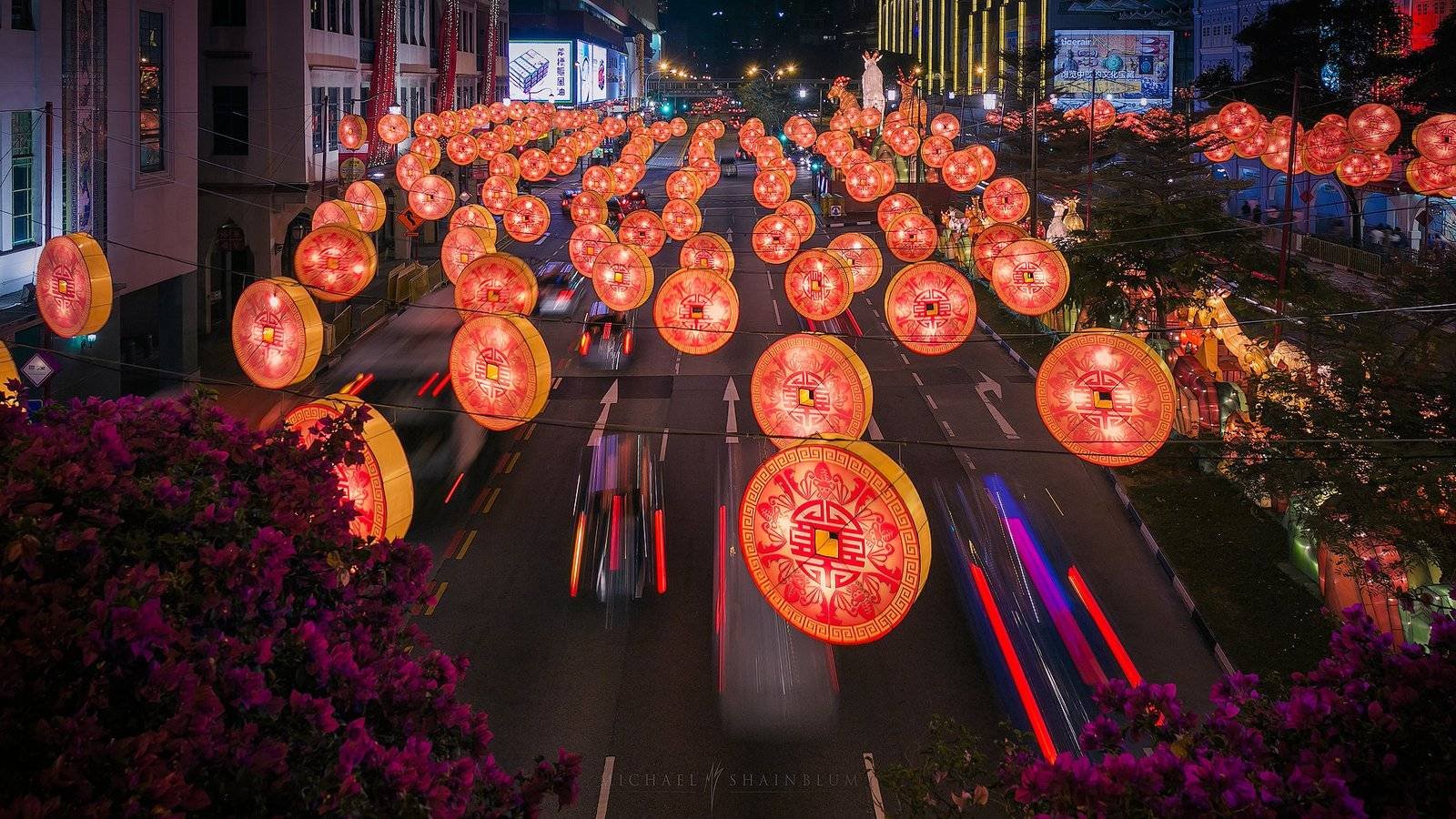 ---
Here is a long exposure view over a street in China town, a really fun area to explore and capture.
---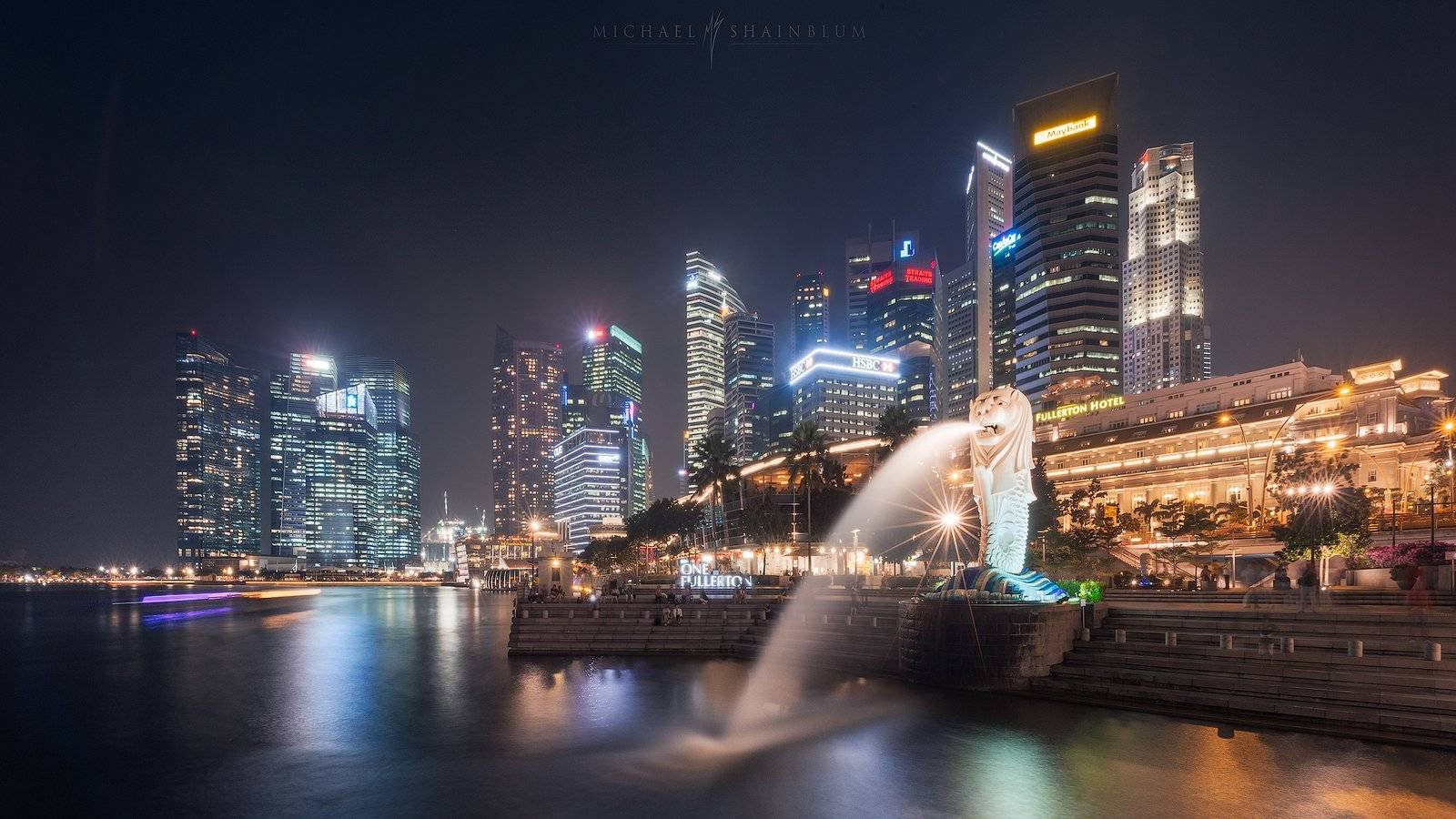 ---
This is a classic view of the Merlion in front of the Skyline, with a boat trailing through the Marina.
---
These images were taken during an evening in this beautiful city. The trip was taken in 2015 while I was giving presentations for Adobe. It has been awhile since this trip and I would love to head back here to dig deeper into what this place has to offer. I really hope you enjoyed this small photo collection!