5 Tips for Self Portrait Photography in Nature:
Placing yourself in the frame is a great way to add the human element to a nature image. Its also a great way to add a sense of scale to a photograph. In this video I will give you 5 tips for shooting Self Portraits that I use in my own photography.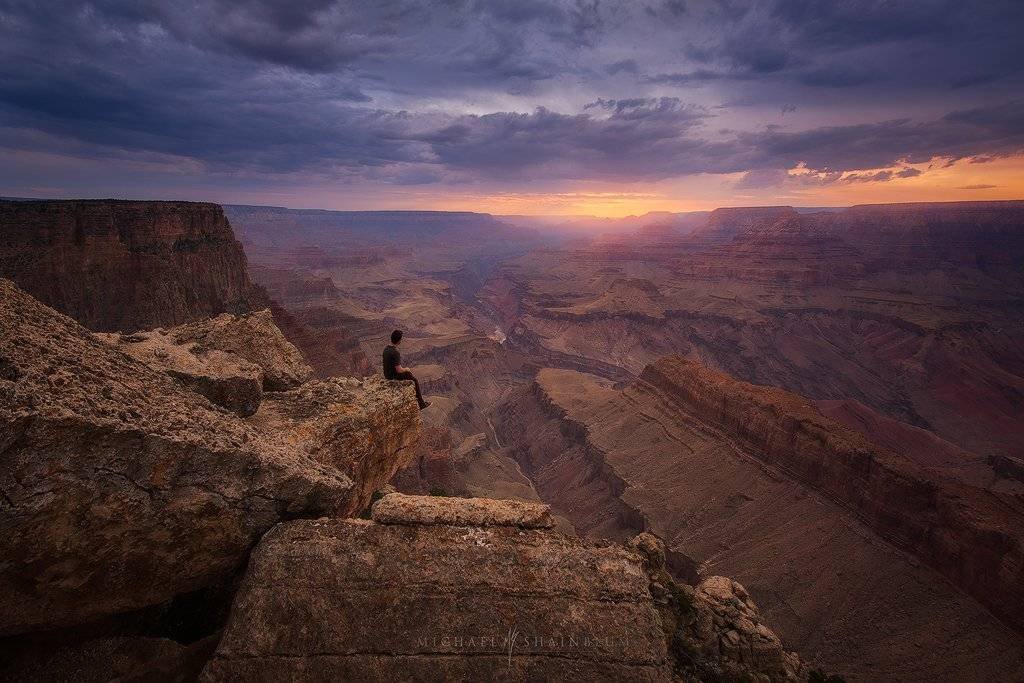 ---
Points Mentioned:
Use a shutter release to trigger the camera to shoot a timelapse. That way you can shoot as many images of yourself as you want with no "10 second timer limit". Also use a tripod so you can position the camera anywhere you want.
Keep the poses natural and take your time moving in the scene. Enjoy the experience and leave the camera going for a while.
Use short shutter speeds so that the figure will not be blurry in the frames. If you are shooting at night, use long a exposure, but make sure you are standing in the pose for extra time to get a sharp image.
Try doing a silhouette or keep the figure small to give the image a sense of "anonymity". It allows the viewer to imagine that they could be the figure standing in the scene. it also gives scale to the other elements in the scene.
Make sure that the figure is adding and not taking away from the composition of the photograph. Make sure the figure is not standing too close to an edge, or in an awkward spot of the photo. Be compositionally aware when placing yourself in the frame.
---
Here are some links to the gear mentioned in the video.
Tripods:
Shutter Releases:
(Make sure the cable is compatible with your camera, different brands and cameras use different inputs. These mentioned below are compatible with full frame Canon DSLR's. If you use Nikon, Sony or other non full-frame DSLR's type in Intervalometer or shutter release and make sure your camera is listed.)
http://www.amazon.com/Satechi-Control-Shutter-EOS-D2000-Compatible/dp/B0018205KE/
http://www.amazon.com/dp/B008FBMSWY
I hope this video helps, thank you so much for watching!