Los Angeles Aerial Photography And Aerial Video 4K
---
Alright before anyone asks, no this is NOT drone footage. I had the opportunity to take a spontaneous helicopter ride with the doors off above Los Angeles for sunset. Half of the ride was spent taking aerial photography and the other half was spent taking aerial video. All of this footage was shot handheld with the Sony A7R II.
Part of me really wishes I had more time to prepare and rent a gimbal. However part of me was actually glad I shot it handheld. It was my first time doing aerial cinematography out of a real helicopter and it was a huge learning experience for me. The footage out of the helicopter was really shaky and almost seemed unusable. It took many hours in After Effects and Premiere to clean up the footage.
I had to use two-point tracking, manual key framing, and multiple layers of warp stabilizer. It was an extremely difficult challenge and through the process of working on this footage, I feel like I learned a lot. Some of the footage is not perfect. But I am quite proud of the outcome given the situation. I hope to try more aerial cinematography out of a helicopter soon. If you enjoyed the Aerial video, check out my new Los Angeles aerial photography series below.
---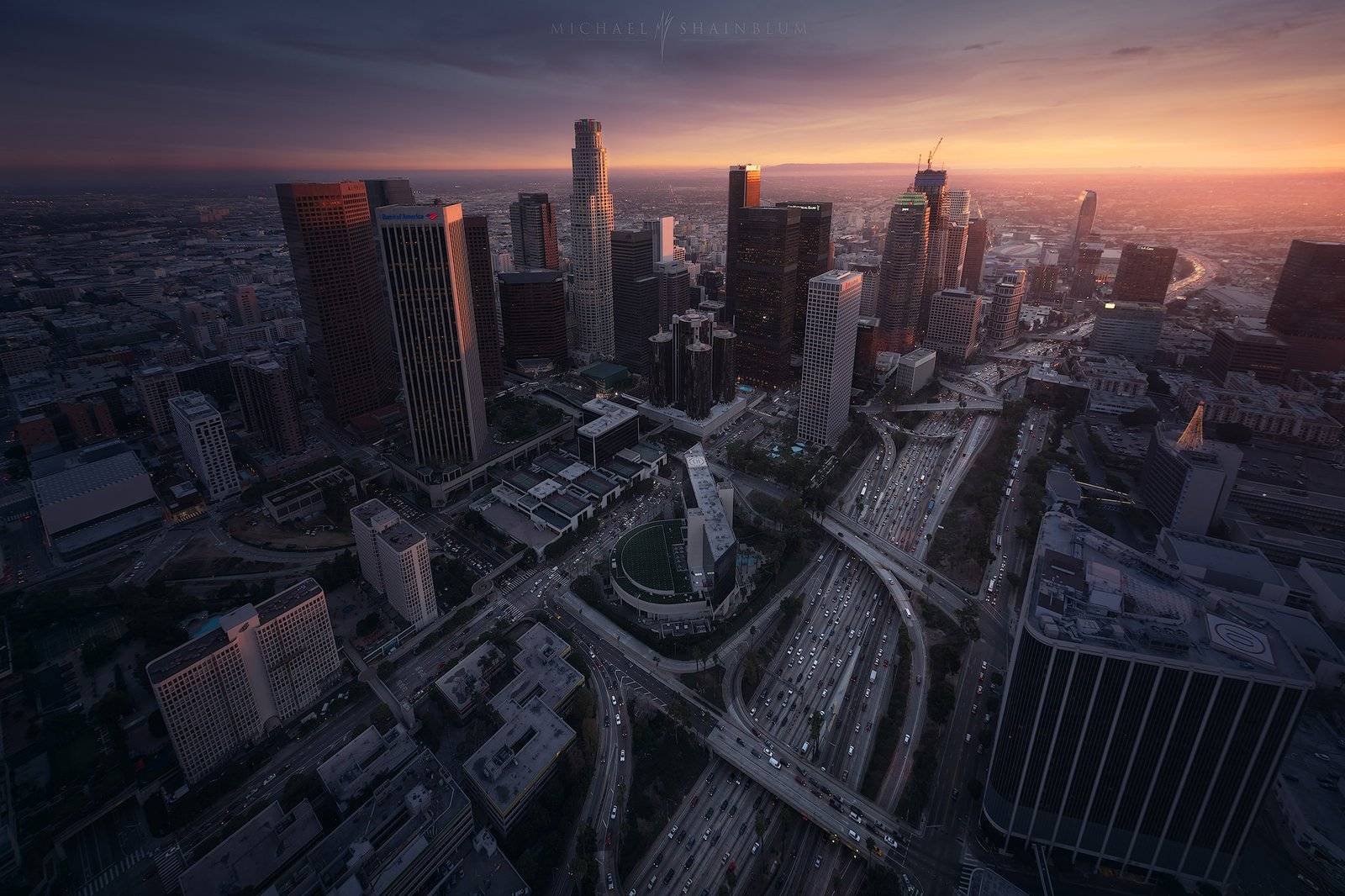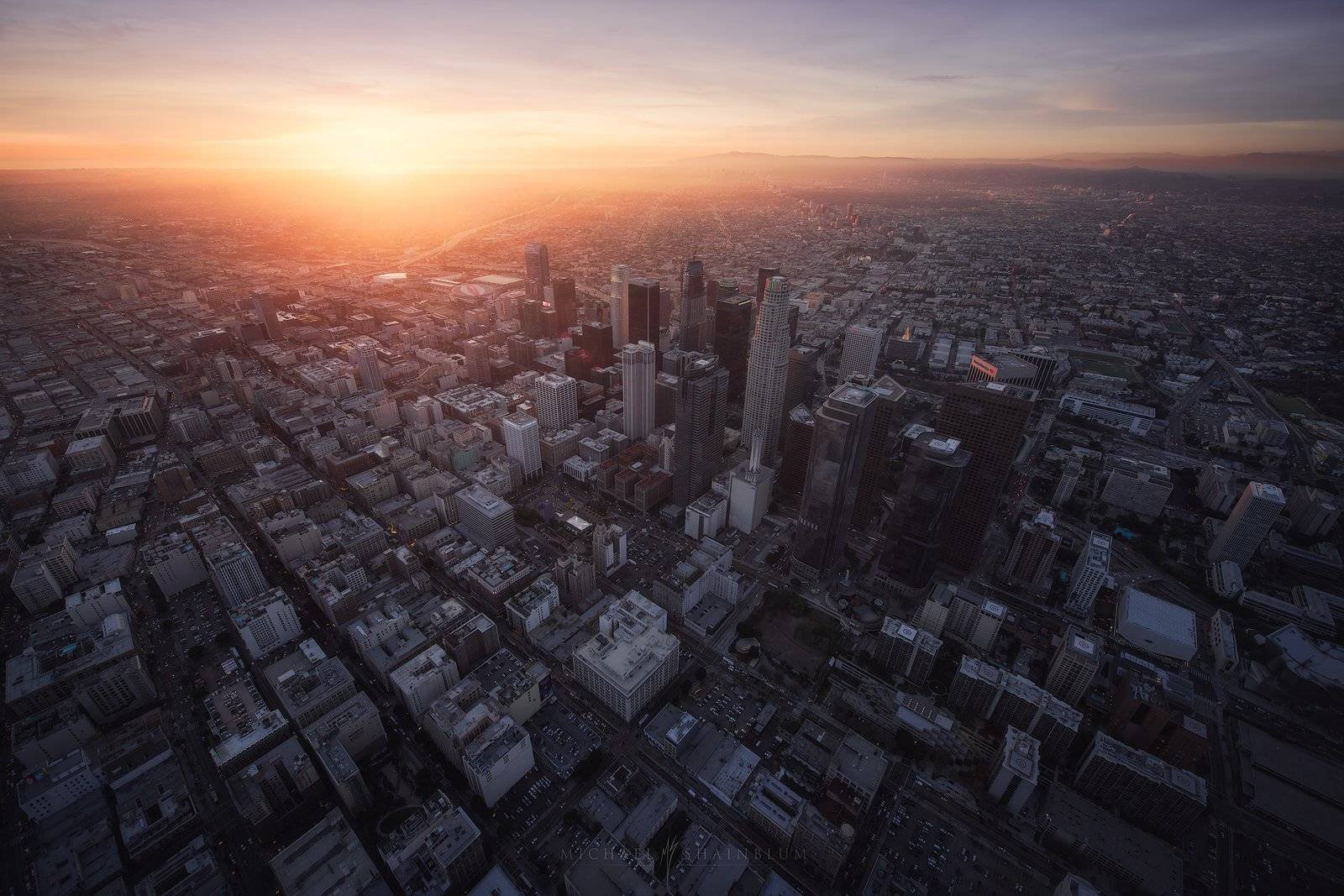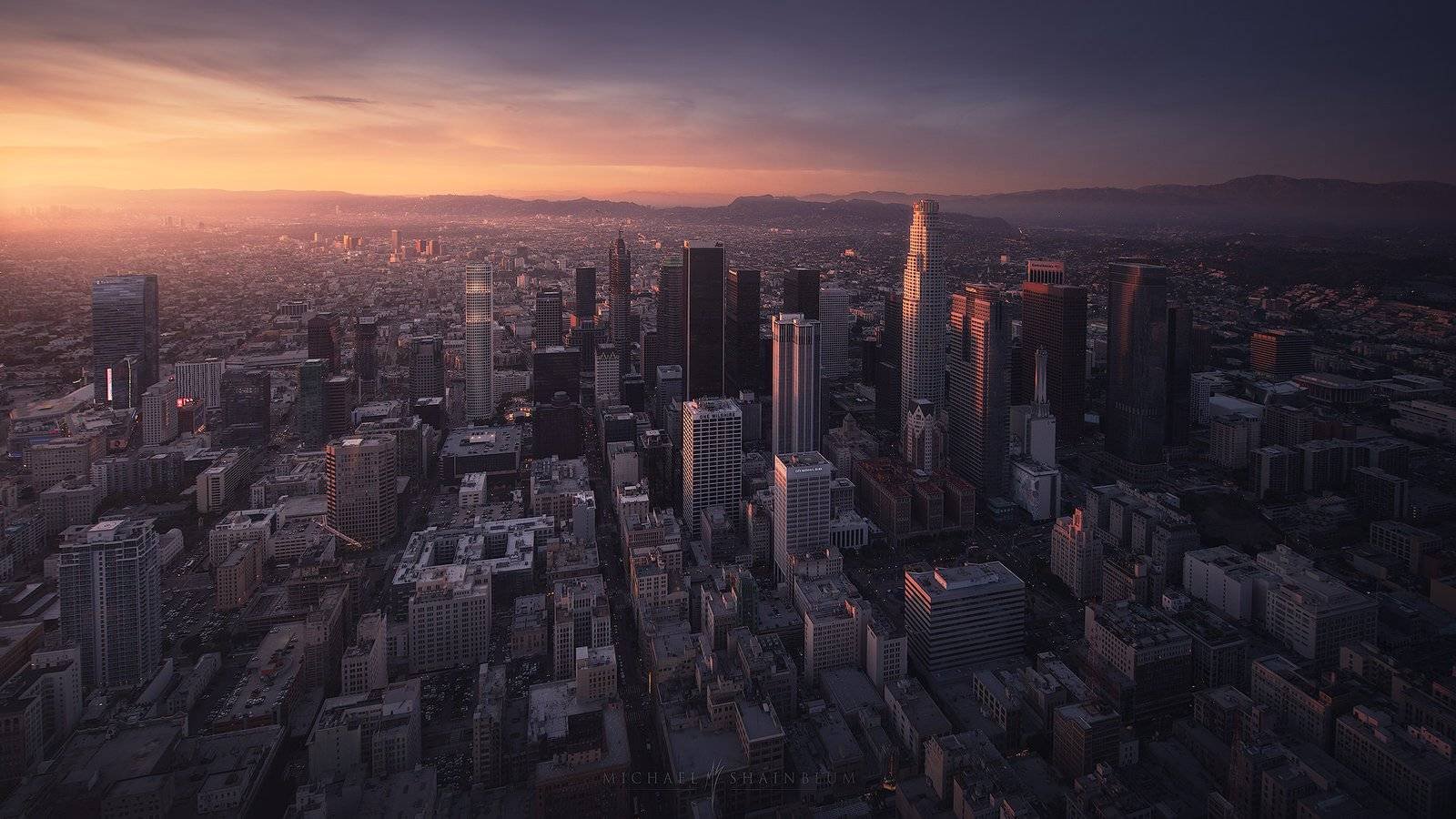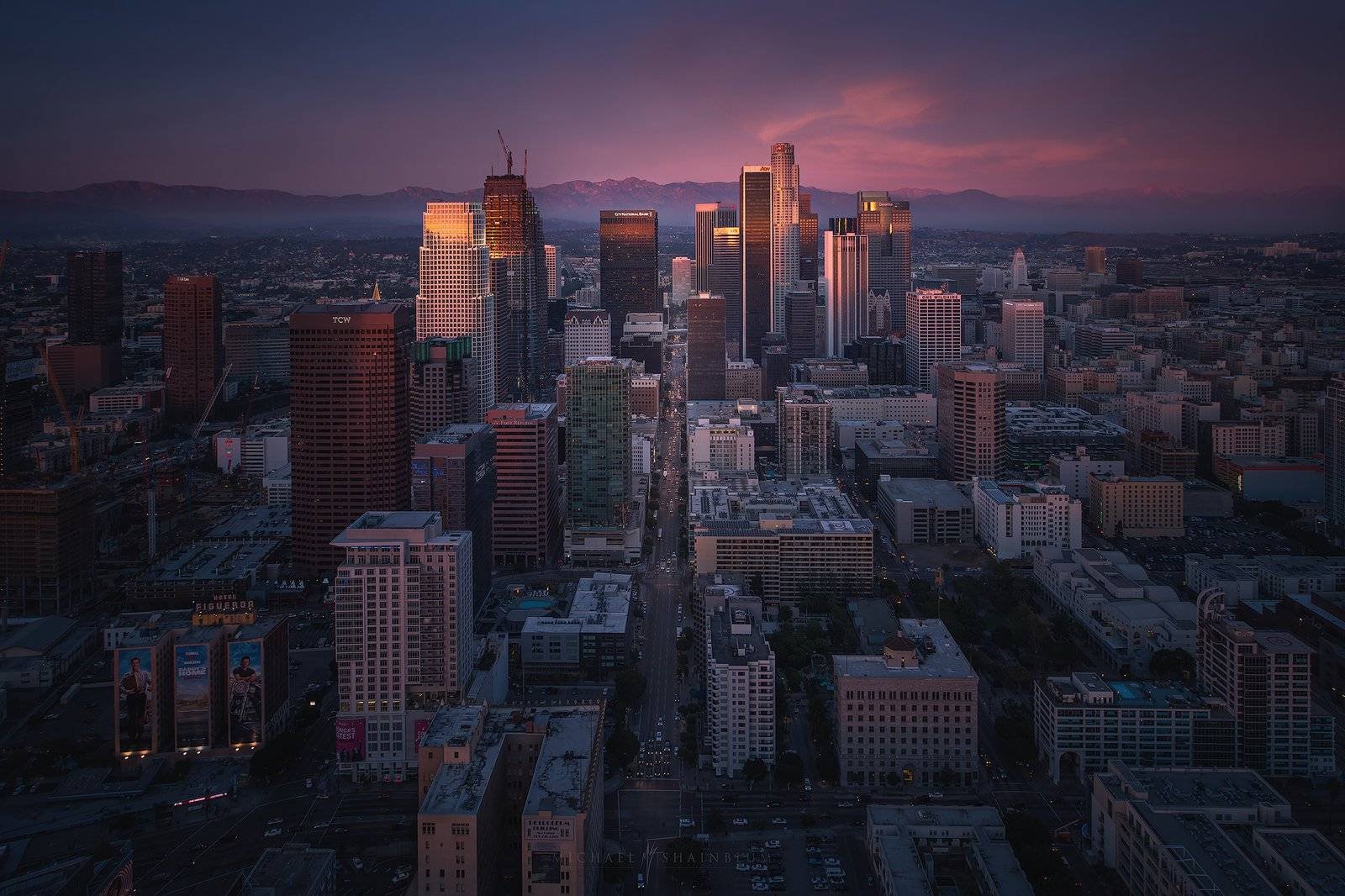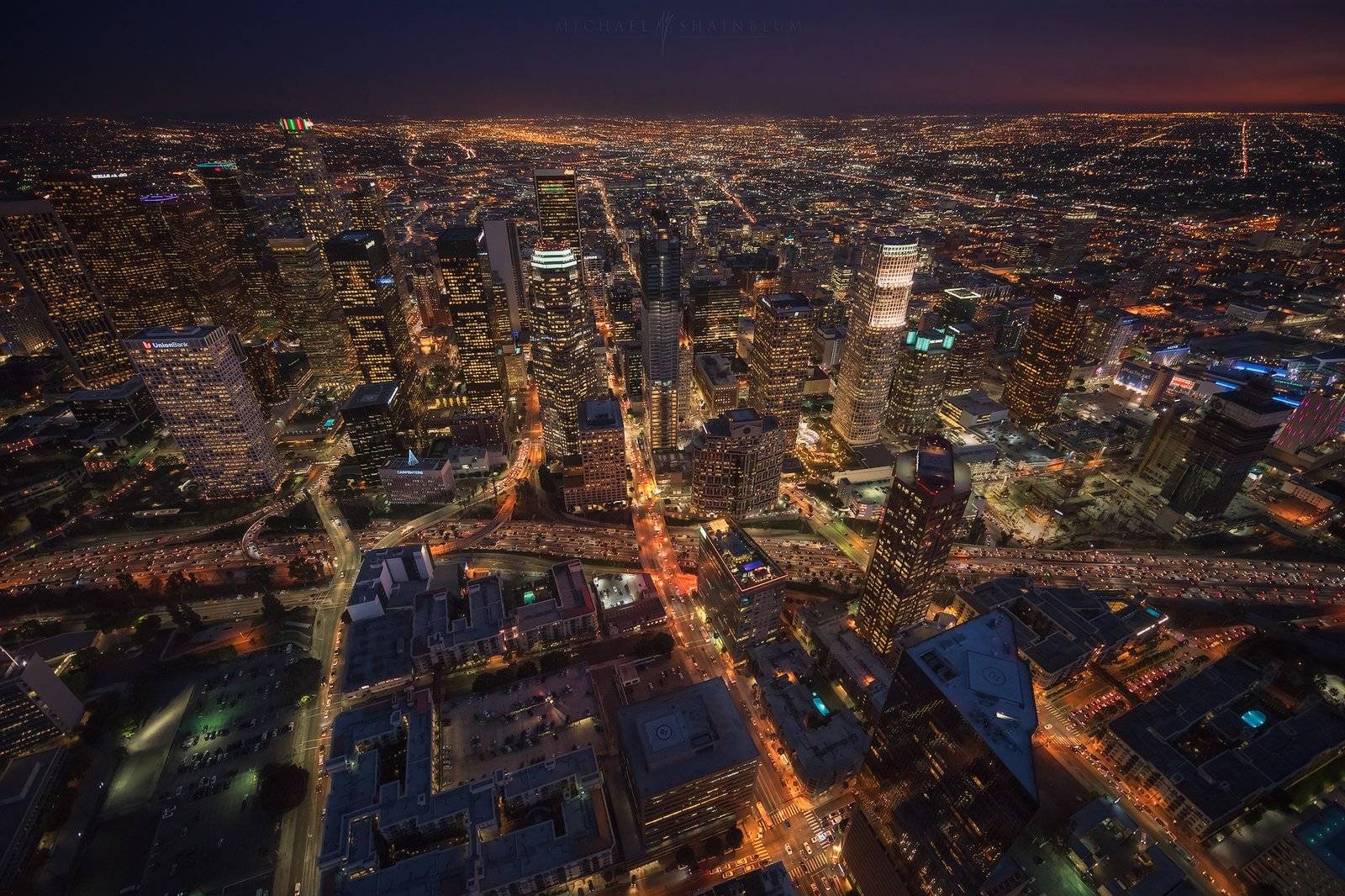 ---
I worked on creating a lot of different moods for these aerial photographs with the variety of light. I hope you all enjoyed the gallery! If you liked these photographs consider checking out some of my other cityscape collections. You can check out my cityscape Dubai series by clicking here. Or you can check out my cityscape Shanghai collection by clicking here.