Broken Top Sunrise Aerial 4K Oregon Footage
---
Some friends and I backpacked up to Broken Top in Oregon. I decided to take my Phantom 4 Drone with me and take some footage/stills of the beautiful landscape. Here are a few of my favorite shots from that morning.
---
---
Soundtrack:
Faux Tales – Atlas (Acoustic version)
---
---
Here is a still taken from the video. This image shows the Three Sisters Mountains from above. From left to right is South Sister, Middle Sister and North Sister.
---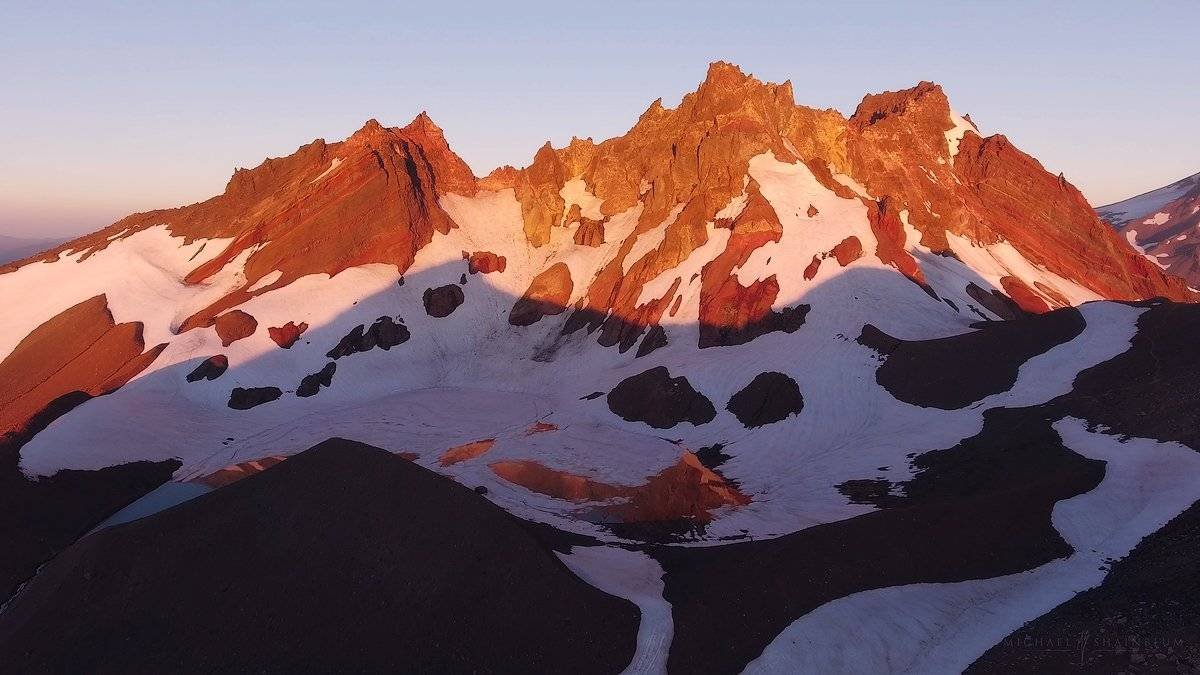 ---
This image shows Broken Top from above. Down towards the middle of the frame, near the reflection lake is where we camped for the night.
---