The Canadian Rockies From Above – Canada Aerial Photography
by Michael Shainblum.
---
Canada Aerial Photography: Banff National Park and Jasper National Park are two incredibly beautiful areas to shoot Landscape photography. However, taking a helicopter above these areas really put things into perspective. During this sunrise shoot my friend Andrew and I got to experience these giant peaks from above. With an added touch of magic, a low-hanging layer of fog. Here is a collection of my favorite images from the flight. It was by far my favorite memory from this trip.
---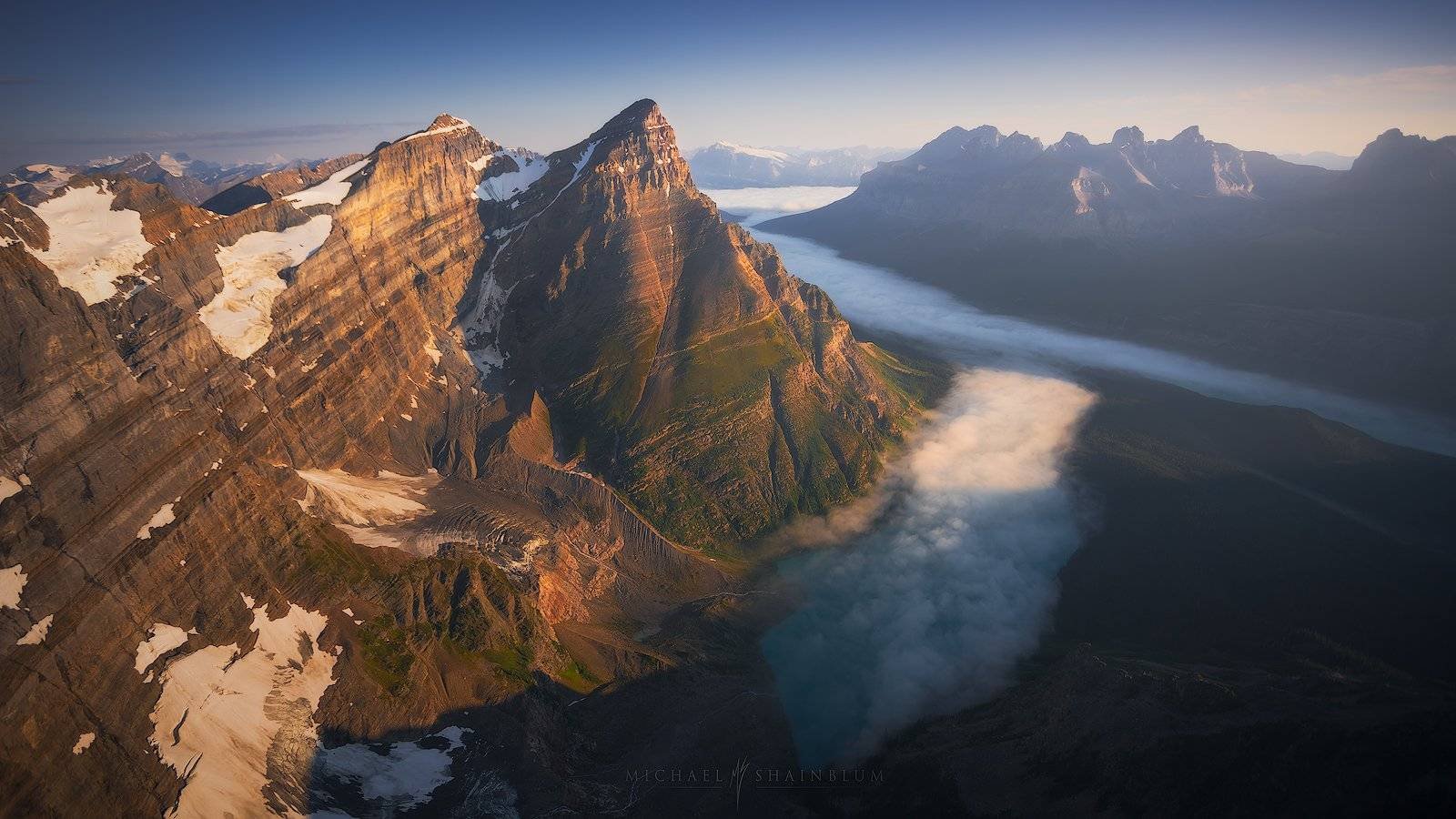 ---
Mount Chephren quickly became one of my favorite mountains in Canada and a main focus for many of my images. The river of fog masking Ice field's Parkway made this scene really special.
---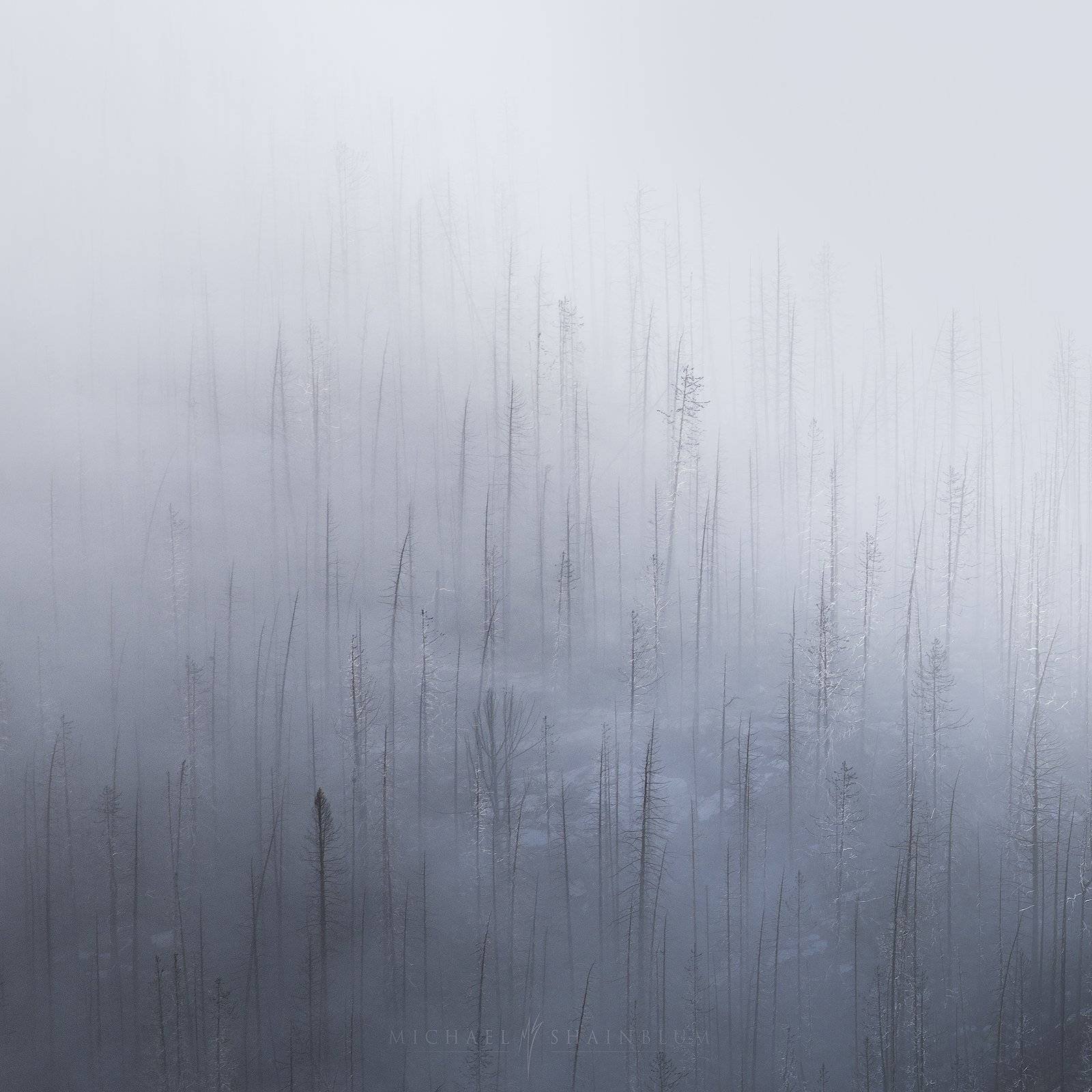 ---
The bare trees of a wildfire made for a very spooky scene with the fog. Quite different from the emotion and the mood of the other images.
---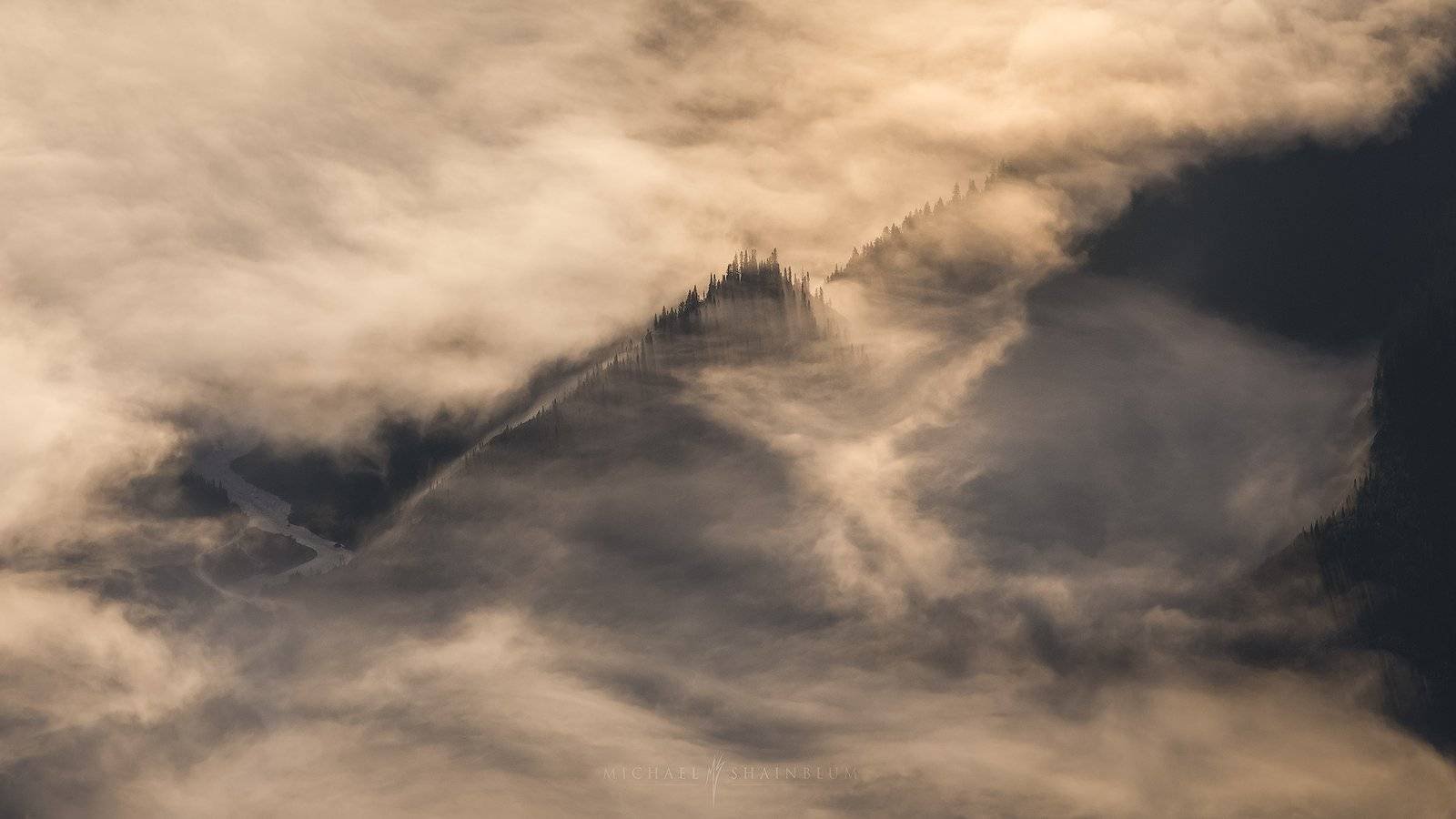 ---
A winding ridge peeks out of the low fog bank in this panorama view.
---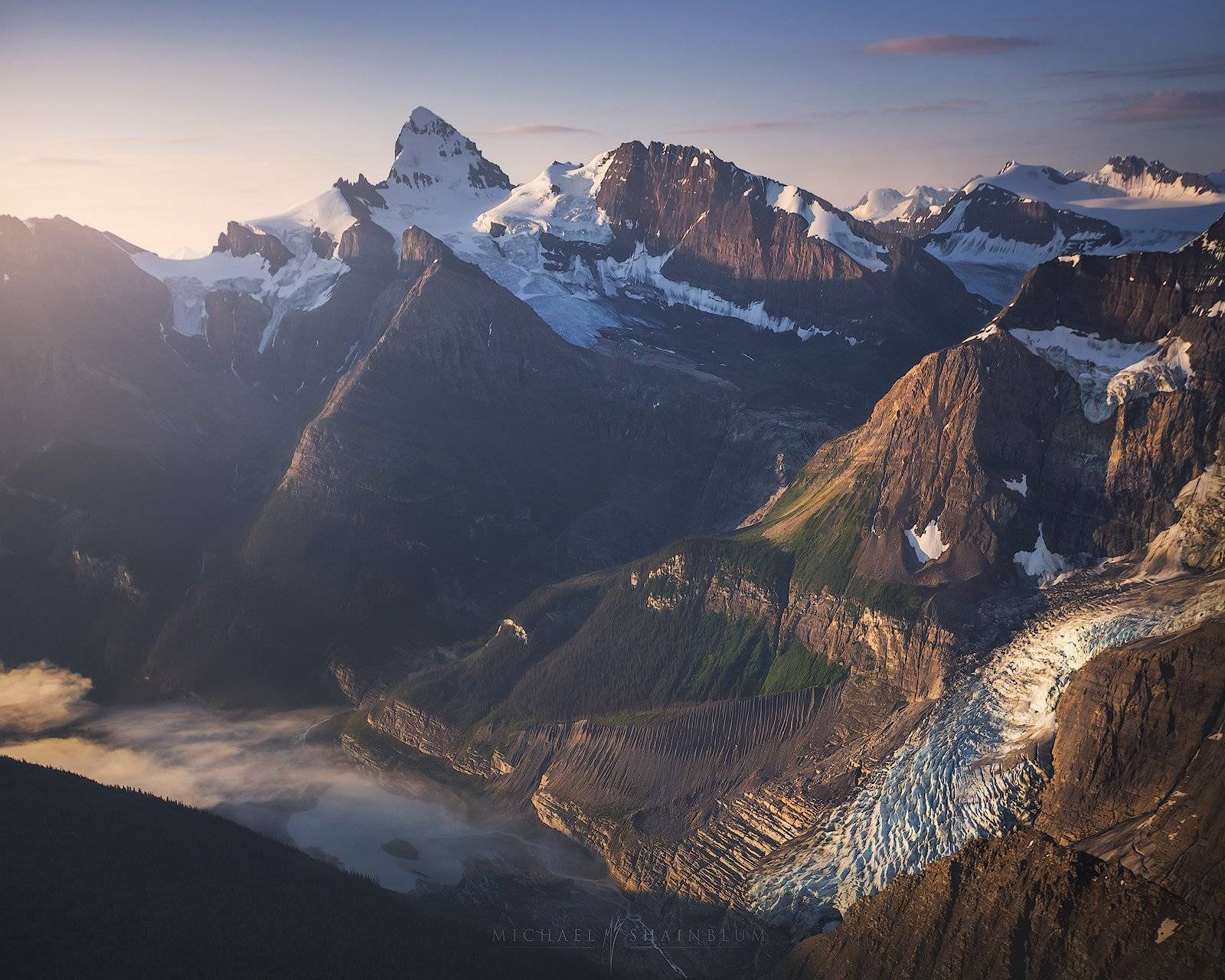 ---
Pastel colors filled the sky above these beautiful mountain peaks. I loved watching the warm light spill onto the cliffside and glacier textures.
---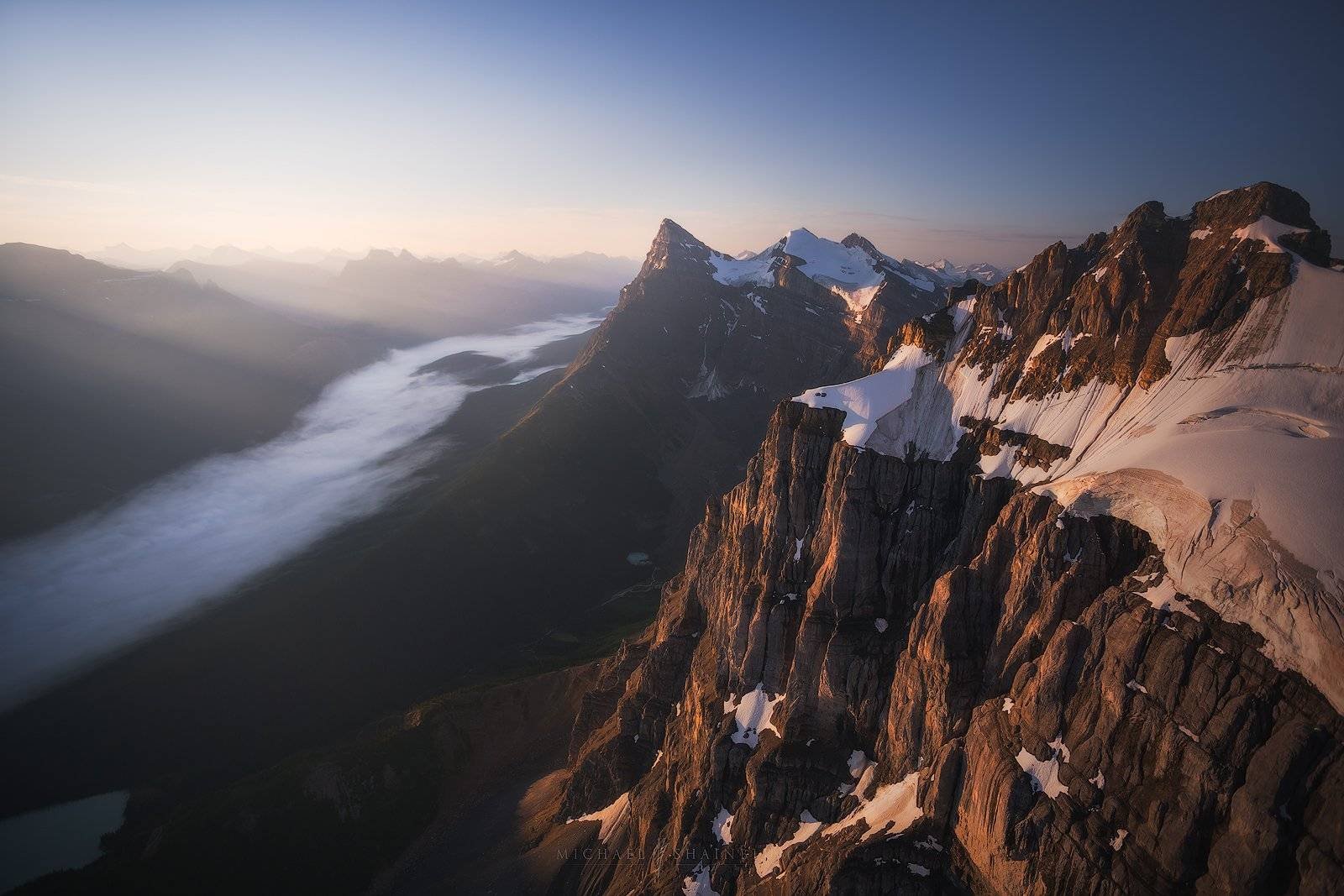 ---
Seeing these massive cliff textures from above gave a very unique perspective. Seen with Mount Chephren and lightrays in the distance.
---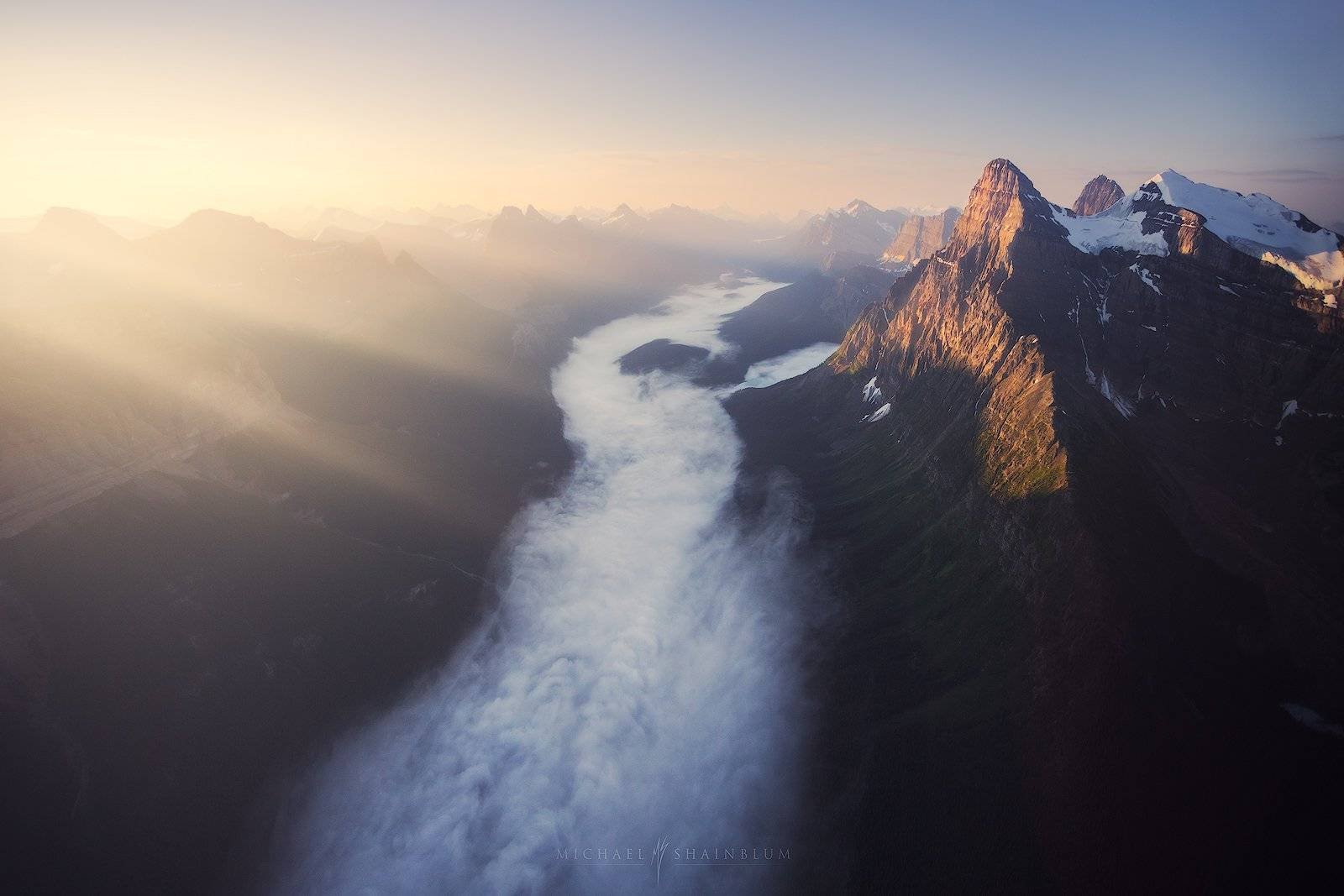 ---
One of my favorite aerial images from the trip, during the peak of sunrise. Light rays filled the valley spilling warm light all onto the mountain peaks.
---
---
Another favorite image from my aerial photography series. Taken during early sunrise at Ice Fields Parkway. The swirling fog formations were unbelievable.
---
---
Here are two more photographs from the trip. The first image was taken before sunrise at a glacier, high above the valley. This second image is an alternate angle from the first image of the series.
---
---
Here are two awesome behind-the-scenes shots that my friend Andrew got of me during our helicopter flight.
---
---
Here are two behind-the-scenes photos from the flights. One image of my friend Andrew looking out of the helicopter. The other image was taken right after landing. I hope you all enjoyed this Canada landscape photography collection, Stay tuned for a new Dolomites mountain series coming soon.