Premium Night Sky, Milky Way Tutorial
$60 USD plus taxes.
In this hour long Milky Way Tutorial you will learn some of my favorite techniques for post processing the Milky Way. I also talk about shooting techniques used to get the images in the tutorial. Techniques include image stacking, basic photo blending, Lightroom panorama stitching, correcting panorama distortion in Photoshop, processing single frames in Lightroom and Processing single frames in Photoshop. 
PROGRAMS NEEDED:
Adobe Lightroom (latest version needed for panorama stitching only) Adobe Photoshop
WHAT YOU WILL LEARN:
Image Stacking (to reduce noise)

Lightroom Stitching Panoramas

Correcting Panorama distortion in Photoshop

Processing a single photo in Lightroom

Processing a single frame in Lightroom and Photoshop
Included you will find two RAW files for technique 4 and 5. You can follow along using the RAW files. The first part of the course (techniques 1-3) do NOT have RAW files provided.   These are the techniques I apply to my own images when I get home from a shoot. However there a endless possibilities to processing the night sky. I always encourage students to learn techniques from as many people as possible.   *Video is narrated in English.*
$60 USD plus taxes.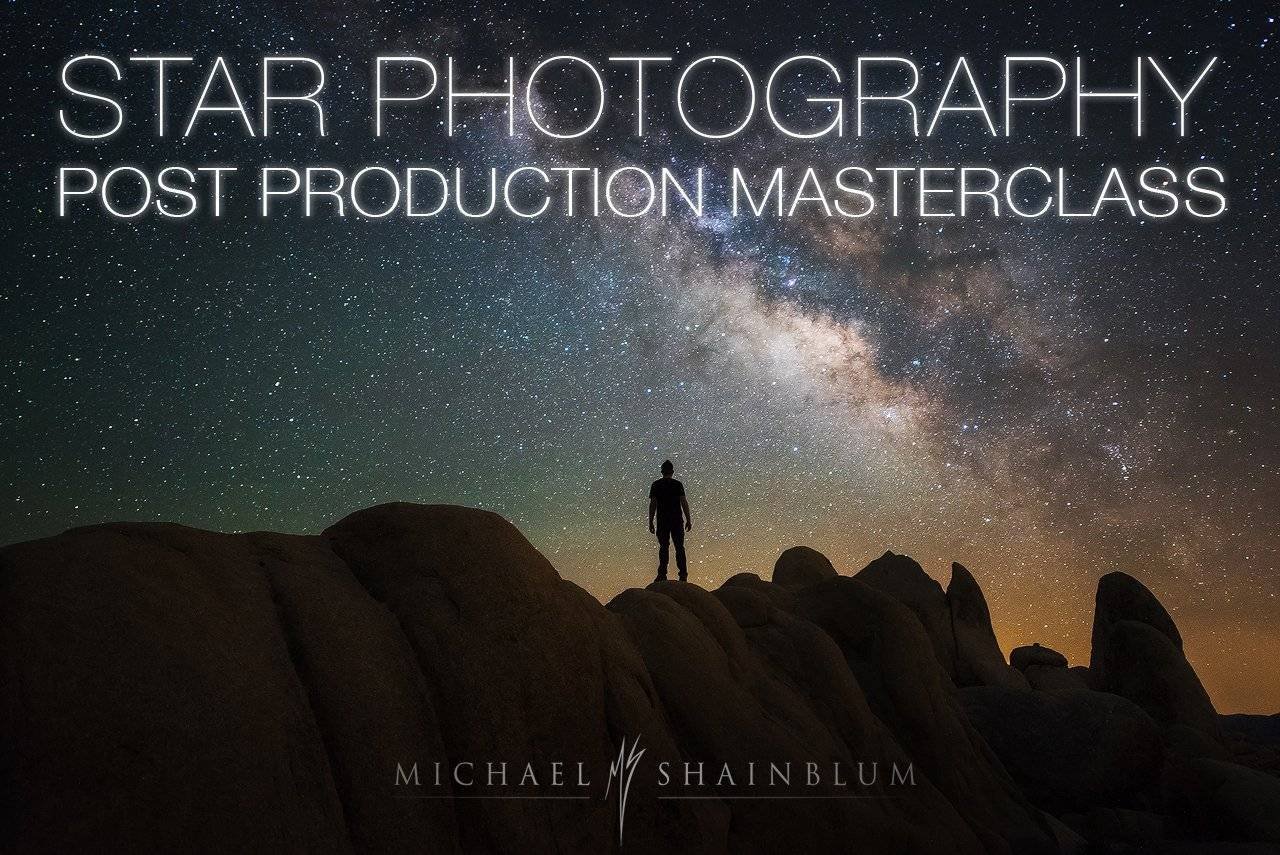 Milky Way Lightroom Post Production Free Course
If you are just looking for some of the basics and want a quick look at how to processing your Night Sky images, take a look at my Star Photography Lightroom Processing Course here
---
Lightroom Milky Way Processing Tutorial: